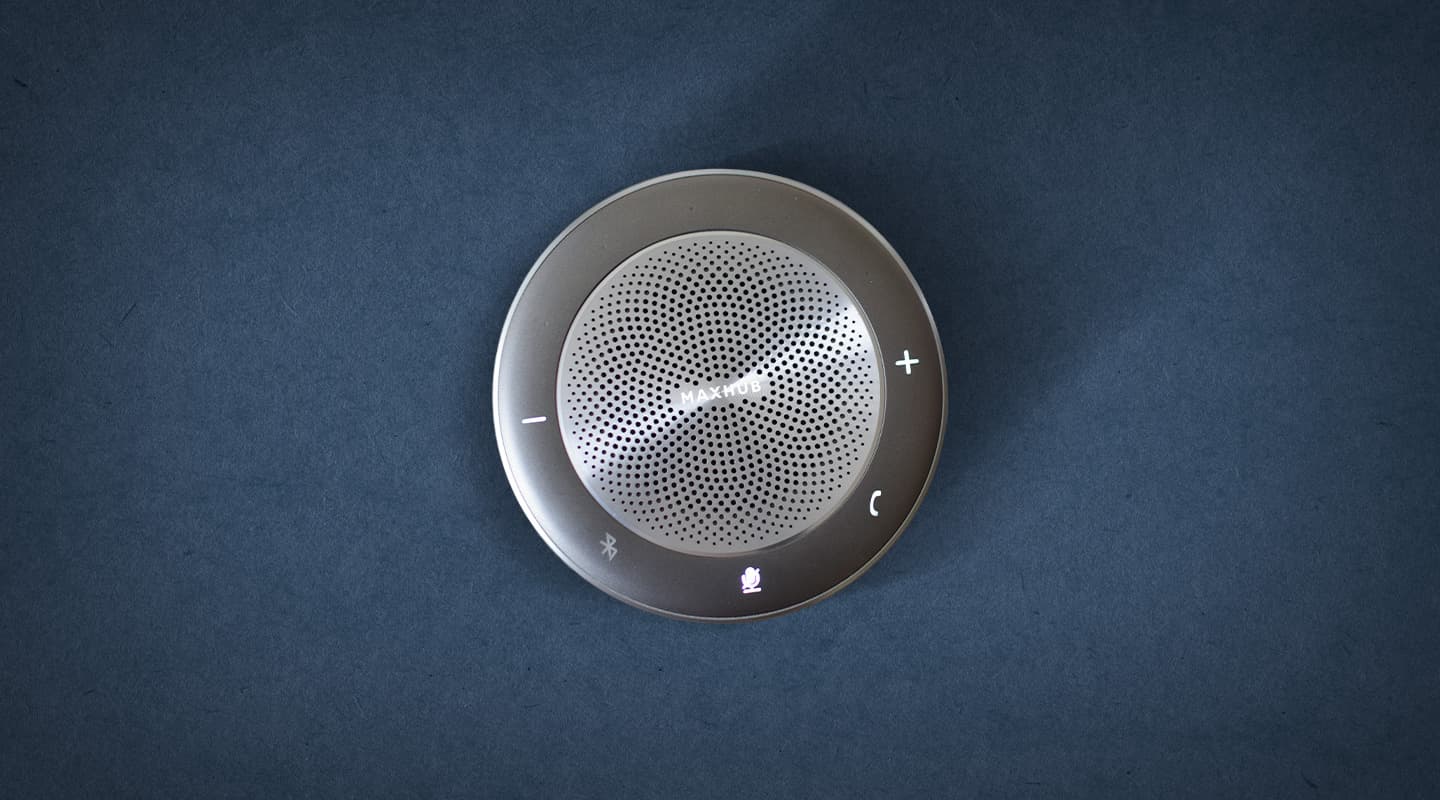 Review:/ Christopher Holder
MAXHUB has recently hit the market hard with an array of UC solutions, ranging from PC-top camera/mic combos, to video soundbars, 360 all-in-one desktop solutions and everything in between.
I caught up with Maxhub at ISE. When others were stymied by covid restrictions and other snafus, Maxhub was there with bells on. Such is the speed and success with which Maxhub has established international distribution channels… it didn't miss a beat. In fact, I believe Maxhub won a prize in an ISE booth 'beauty contest'. So to reassure you, if you've not had dealings with Maxhub or its product before, it's no minnow.
The subject of this review is Maxhub's BM21 speakerphone.
TABLED AGENDA
The tabletop speakerphone, as a format, is well understood. Polycom's mid-table, three-cornered spaceship seemed to dominate the boardroom landscape for an eternity. Of course, Zoom, Teams and others have completely changed meeting rooms, and now the office phone never rings other than to waste your time.
Maxhub's Speakerphone is a solid piece of kit. As soon as you crack open the box, you get a reassuring sense of being presented with a product that's enjoyed careful industrial design and R&D — there's nothing slapdash about the presentation.
That said, the design doesn't attempt to break any new ground — I'm reminded of similar products by Sennheiser, Jabra and others. Which is fine — all the controls come to hand in an intuitive manner. 
The Maxhub Speakerphone can operate via bluetooth or you can plumb it in via USB-C or even on a speaker cable (all supplied). In fact, you can have the Speakerphone connected to those three different sources simultaneously — you can actually merge three different calls with the Speakerphone… 
The Speakerphone is at its most versatile as a Bluetooth solution — simply drop it on the table, pair your laptop or interactive flat panel to the Speakerphone and you're under way — there's even a bluetooth dongle included to pop into your IFP or laptop's USB port.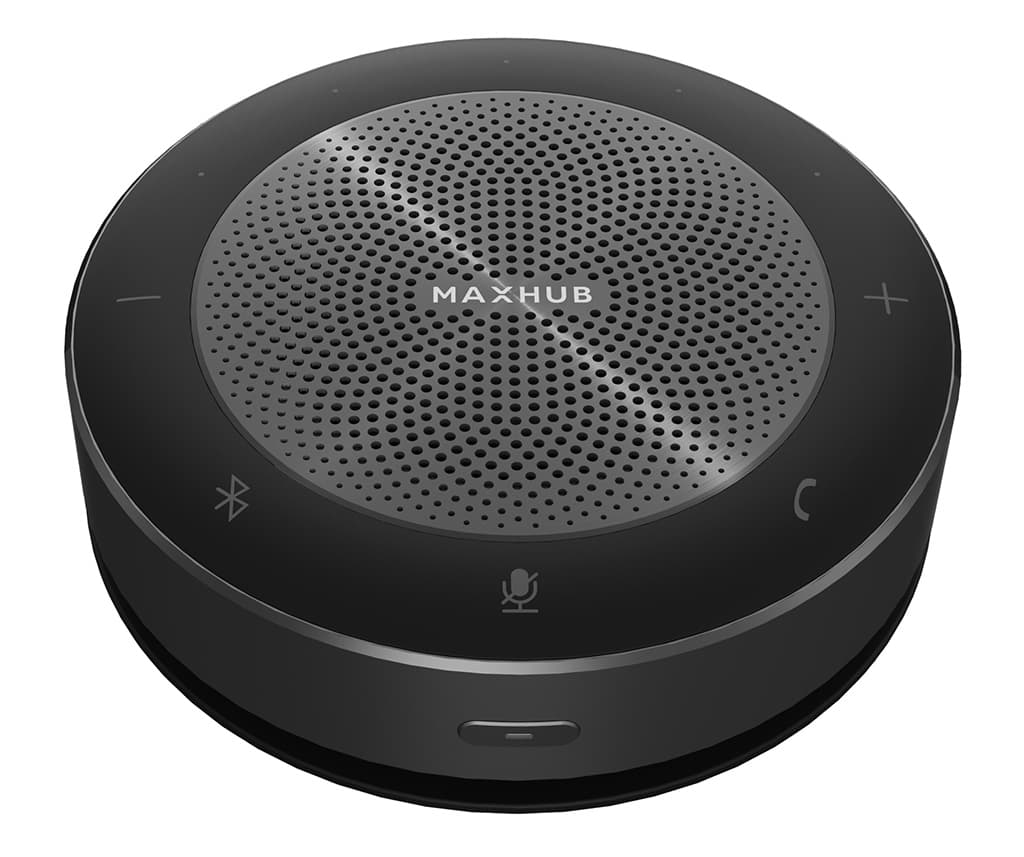 SPEAKER QUALITY
I was pleasantly surprised by the audio quality of the BM21's speaker. It delivers a deceptively full frequency response and is pleasant to listen to if you're sending it music or properly produced content. I can guarantee you, the Speakerphone will sound better than your computer — it certainly outperforms my late model MacBook Pro (although the BM21 is obviously mono and the Apple laptop does some nifty stereo tricks).
There are six mic elements built into the product for 360° pickup, coupled with some onboard echo cancellation for additional clarity. Maxhub refers to a 5m range in its literature — so the Speakerphone is suitable for most small- to mid-sized spaces.
For larger spaces, the BM21 is a super-handy satellite audio device. You can use it as an adjunct to a sound/video bar at the front of the room — pair the BM21 and you have increased range and coverage.
The Maxhub BM21 Speakerphone is a capable and classy desktop VC audio solution. It's ideal for the home office as your personal VC audio solution — plumb it into your PC for those Zoom or Teams calls, while simultaneously pair it to your smartphone to take care of phone calls. 
In the office, the BM21 will provide the audio coverage you need from its mic elements for any smaller huddle space cum meeting room, and is easy to lasso into a larger VC space.
The BM21 has a quoted battery life of eight hours. Even better, treat your BM21 to a charge pad and never get caught short.
More for you