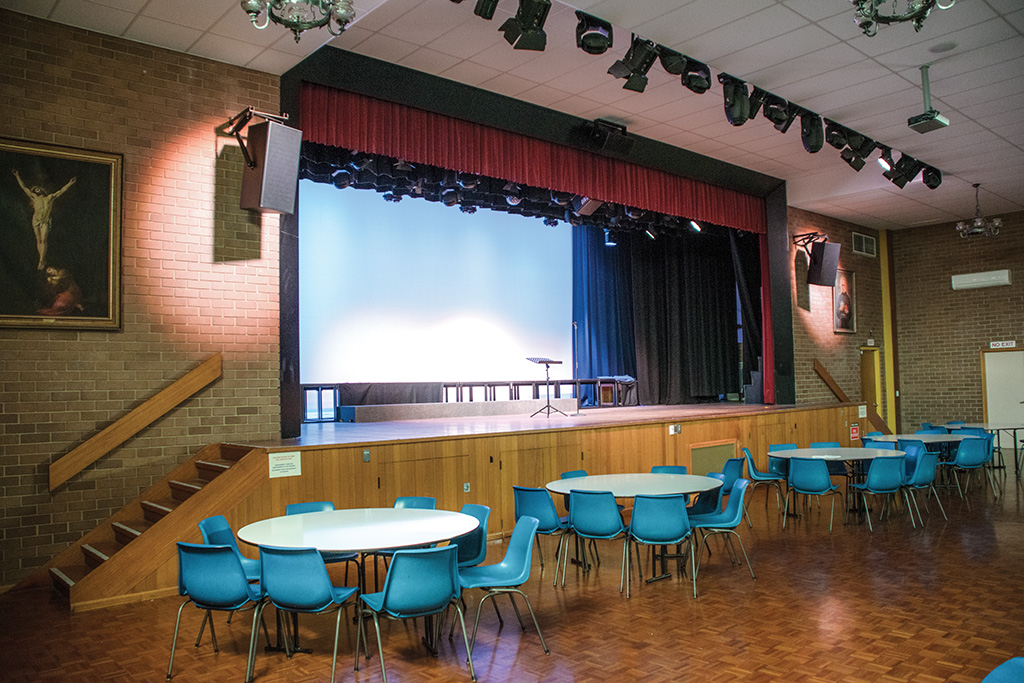 Audio Comes Alive — AV.technology
Resurrection House is a Catholic primary school located in Essendon, Melbourne. The property has a rich history, originally built as an orphanage for Polish children impacted by World War II. It turned into a primary school as time passed but still retains its Polish charm with idiosyncratic architecture and beautifully manicured garden beds. 
STAGE READY
Theatre productions have become a larger part of the school's annual schedule as students showed more interest. These are also held in the parish hall which, until now, had an outdated PA system that wasn't quite cutting it for the school's needs. 
Resurrection House decided it was time to up the ante. In searching for a new PA, the school's volunteer technical manager Joseph Gofron stressed the importance of intelligibility in the vocal range. 
"Vocal intelligibility is important for us because we've often got an elderly audience and a lot of them suffer from high frequency hearing loss," notes Gofron. "When we started doing musicals with young kids' high-pitched voices, intelligibility was an issue. We wanted to have clarity. The narrators and actors telling the story need to be understood."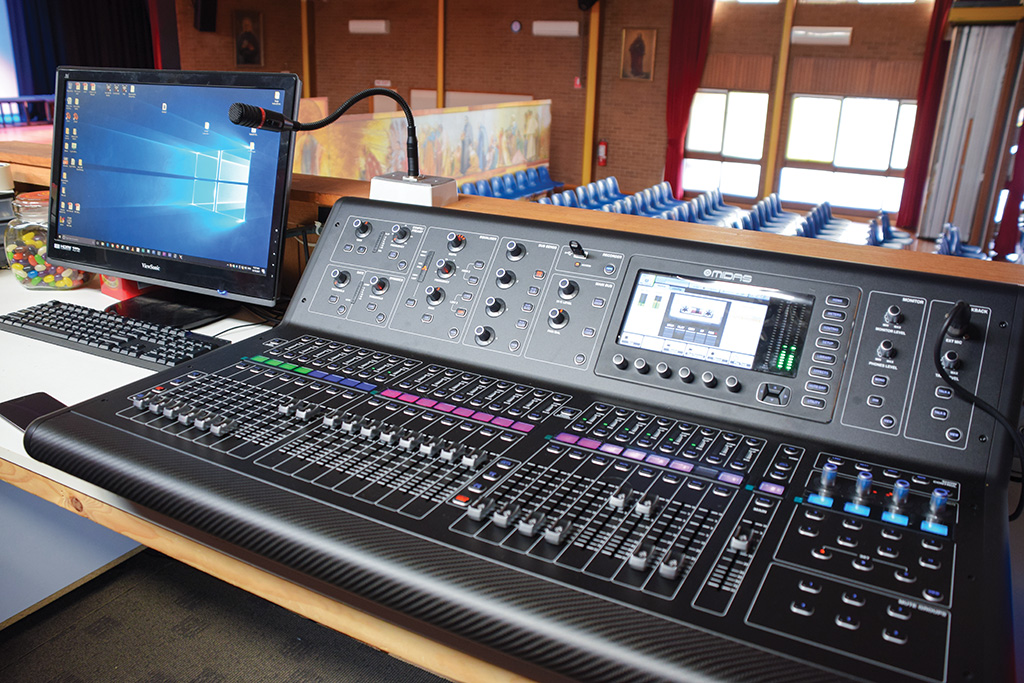 STRAIGHT TO THE POINT SOURCE
Joe Sofo from Concert AV managed the installation of the audio system upgrade at Resurrection House. Already familiar with d&b audiotechnik products from the concert and festival scene, Joe suggested a point source front of house system for Resurrection House. The boxes of choice were two d&b 24S loudspeakers left and right, and a single d&b 21S-SUB subwoofer placed under the front edge of the stage. The wide stage puts a large gap between the two 24S speakers, so a d&b Y7P was mounted horizontally above centre stage to fill the front area. All loudspeakers are powered by a single d&b 30D four-channel amplifier.
Apart from the loudspeakers, the school also upgraded its mixing console from an ageing analogue desk to a Midas M32 digital mixing console with accompanying DL32 stage box. The M32's ability to store and recall snapshots was quickly utilised in the school's productions to simplify playback cues and microphone switching — a much easier workflow than riding faders and popping mutes through the whole show like on the previous analogue desk.
"The Midas M32 is great," says Joe Gofron. "I can put a MIDI trigger in Clarity to trigger the Next button on the M32, so you could in fact run everything with one operator and have everything preset. My preference is to have more operators because a lot of the audiovisual stuff is run by ex students. They enjoy using the mixer and lighting system; it gives them a sense of ownership."
LEVELLING UP
Prior to the PA's official commissioning by NAS, Joe Sofo had already received compliments from the school stating how big an improvement the d&b loudspeakers had made.
Joe Gofron said, "The speakers are a big plus over what we had. The clarity and intelligibility in the vocal range is the most noticeable difference. They're doing a marvellous job. I think we made the right choice."
"d&b is a great product that's definitely considered a premium audio brand," says Joe Sofo from Concert AV. "The client had heard of d&b before so there was already a confidence in the product. And the PA suited the room as well. It's quite a difficult room acoustically, so having a high quality point source system meant they could get good coverage throughout the room without too much reverberation."
More for you