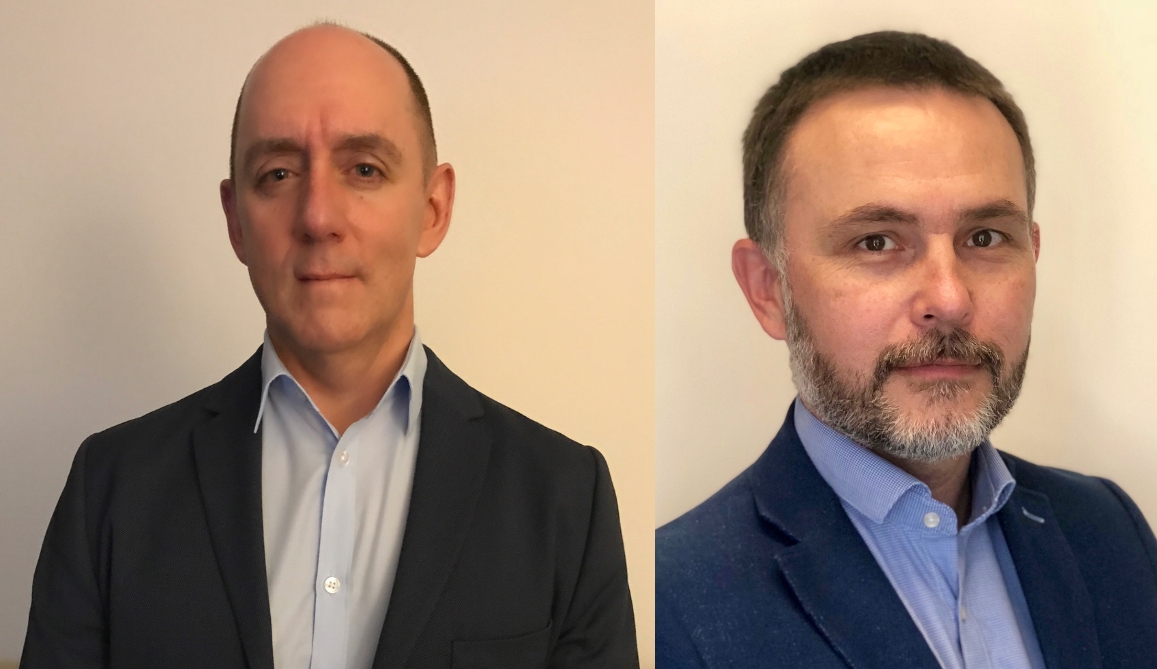 Dicker Data (ASX: DDR) today announces the appointment of Andrew Upshon as Head of AV, and Les Boros as Business Development Manager – AV and Unified Collaboration Systems.
Already well established in the Pro AV, Collaboration Technology and Digital Signage market with leading vendors represented and technology in stock, Dicker Data is the leading destination for transforming meeting spaces and digital signage projects across multiple verticals including Corporate, Commercial, Retail, Education and more.
The appointment of Andrew and Les will boost Dicker Data's capabilities in supporting organisations to digitally transform and help partners navigate the wide range of the latest AV, Collaboration Technologies and Digital Signage from brands including Cisco, LG, Poly, Lenovo, Logitech, Atdec, Cisco Meraki and SignageLive. 
Andrew brings over 20 years' experience across large global distributors and vendors including Tech Data, Ingram Micro, Electroboard, Toshiba Information Systems (UK & Europe), Future Electronics (UK) and Axiz Pty Ltd (South Africa).
With a proven track record of successfully growing businesses in manufacturing, distribution and reseller across IT, AV and UC industries, the new role will see Andrew apply his experience to ensure partners can leverage Dicker Data's expertise to pull together multiple brands to deliver a comprehensive solution to meet customers' requirements.
On his appointment Andrew said, "I look forward to providing ongoing value optimisation to help our partners leverage opportunities that the current landscape presents. Our leading vendor line-up puts us in a unique position to be able to deliver bespoke solutions to meet specific business needs."
Boasting over 30 years' experience, Les moves to Dicker Data from a long tenure at Ingram Micro. Prior to this he held roles at Sony Electronics and NEC Australia.
From presales to complex solution architecture support, Les will focus on providing partners with the most cutting-edge solutions designed to transform and enhance user experience in the Pro Av, UC and Digital Signage market.
On his appointment Les shared, "Assisting our partners to deliver true value to their customers has never been more important. The current COVID-19 crisis is creating increased demand for accelerated adoption of Pro AV and Collaboration solutions. We are ready to support our partners in their efforts to fast track implementations."
Of Andrew's appointment, David Dicker, Chairman and CEO of Dicker Data said, "Andrew brings significant industry and commercial experience and his specialist expertise in the Pro AV and Digital Signage space will uniquely position Dicker Data's partners to be able to deliver complete solutions where others can't."
Of Les' appointment David continued "I welcome his appointment and believe Les will not only build on our capabilities, he will further accelerate our growth and further drive our capability as a one-stop-shop for AV optimisation."
More for you