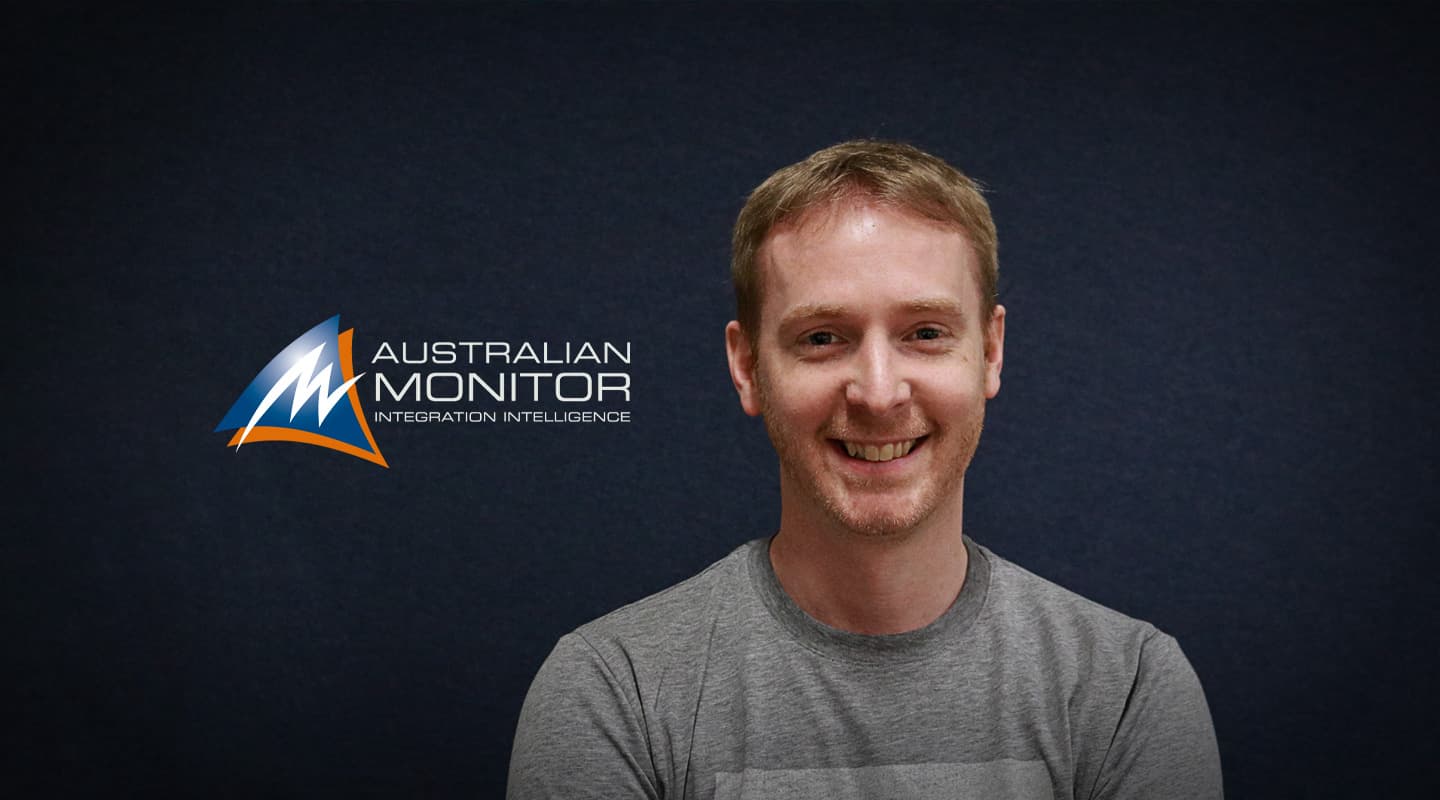 Interview:/ Christopher Holder
Australian Monitor is synonymous with workhorse audio contractor gear. But nothing stays the same. General Manager Euan Brown talks to AV.technology about what it's like as a manufacturer to survive a pandemic and a chip shortage, as well as the smart/networked product in the pipeline.
AV: What sort of pandemic did Australian Monitor have?
EB: It's definitely been a challenge as a technology company. Probably the biggest challenge is the semiconductor shortages caused by COVID and by the fire at the AKM factory in Japan. Semiconductors have moved out to lead times of beyond a year-plus, which is unheard of in our industry.
We've been forced to redesign many of our products around an alternative processor. So it really is a great strain on the industry in general, and, sadly, it's something we see continuing into the foreseeable future. Another one to two years at least.
AV: Can you describe the technical challenge of having to retool for other chips?
EB: Yes, it's 'a great challenge', is the short answer. Deciding on the core architecture for processors, writing the software for that platform, along with the firmware and associated tools… all of that represents the biggest commitment for a technology company. Your engineering team spends an awful lot of time investing in that. To re-engineer the boards, to do all the certification that testing, all of that represents a huge amount of engineering resource, compounded by the fact that you're re-engineering existing product. So rather than developing new product, you're caught in a cycle of maintaining your current production.
That said, we're far from the only affected. Through a combination of luck and good management some of the parts we were using weren't swallowed up by the market quite as quickly.
But it's not great for consumers. With production costs and freight costs rising, product prices across many sectors will only be going up in 2022. 
AV: What's it been like for installers and integrators at this time, with freight being unpredictable?
EB: With our more sophisticated product it's a real problem. For example, our ISP network amplifiers. They're specified into a project months in advance and any interruption to delivery is a serious concern. For an analogue installation amplifier, either you have it in stock or you don't.
It's a cost versus supply issue. First of all, we need to have the product to sell and we're doing our best to not pass on all the extra costs to remain competitive. It's a continuous balancing act of absorbing some of the costs, but regrettably pushing some of the costs onto the customer. It's just unavoidable. 
RETAINING HERITAGE
AV: Australian Monitor has a long heritage and reputation. As General Manager what do you endeavour to retain from that heritage and what needs to evolve to be a contemporary high-tech global brand?
EB: I joined the Aus Monitor approximately eight years ago as the engineering manager and have since become the general manager. From the perspective of engineering manager, the roots of the company (that go back 30-plus years) are in rugged, never-say-die audio installation essentials.
When I joined the company, Australian Monitor, had collected a large catalogue of products over many years, from basic amps to more advanced solutions that were being developed.
For example, the AMD series of mixer amplifiers were some of the first on the market to have integrated DSP and USB control.
When I began dictating the strategy, I new that Australian Monitor product absolutely needed to be rugged and industrial grade. But developing and modernising our range. For example, our ISP range of Class-D amplifiers feature Ethernet control, a web-based control interface to fully configure the DSPs.
We're moving in this direction without compromising on our bulletproof analogue side of the market.
AV: Who are your typical customers and how have their personas changed?
EB: I think there are two main camps. First up, is the traditional audio contractor. But that sector has changed an awful lot. There are many more security customers filling that space. We are dedicated to servicing the audio contractors, but also need to understand that security people are often given the overall commission for a project and the audio is being tacked on and they don't necessarily have the technical skills of an audio contractor. I don't mean to disparage security contractors, but by definition, they're not spending as much time in the audio field, so they need more support.
Conversely, the audio contractor is knowledgeable and, frankly, you're leveraging their knowledge and experience. They're easy to work with and they're receptive to knowing about new products, DSPs and new features.
We're helping those audio contractors provide a value-add solution to their customers. If they don't they're likely to have more of their lunch eaten by the security contractors.
AV: Which will include getting your product onto the network and under the purview of control systems. What's Australian Monitor's approach to network audio?
EB: Our ISP amplifiers include network control and control of the DSP, and they can take an optional Dante card. Those amplifiers go from single channel to quad channel and various power ratings. We will push Dante into further products, to leverage the advantages of network-based control.
EXPORT MARKETS
AV: What's the export market like for Australian Monitor?
EB: Historically, we have been represented in up to 30 countries. There have been ups and downs in that time for various reasons. We are now in 16 countries at the moment, and looking to continuously expand into international markets — it's a critical area for us.
It's worth recognising that the market is far more crowded now than when we started 30 years ago. Our focus needs to be on quality products that can address the customer needs and compete in the market. It's definitely a challenge for us and it's a challenge for everyone.
We are focussing on supporting our international distributors with how they advertise and having product on the ground in those countries. But the product needs to speak for itself — high quality and feature rich.
AV: What's in the product pipeline?
EB: One of the key things is making our products more intelligent. We have spent the last two to three years revitalising all of our entry-level product — specifically  our mixer amps and power amps. We've refreshed those with a few added features. At the other end we're moving forward with the higher-end solutions, such as the ISP series of amps. We're developing a series of new products that will be released at the start of 2022. That will involve 13 new products in various categories for us. But that is predominantly in the control side and in the DSP side and really the more intelligent aspects of the product portfolio moving towards our higher end.
That said, every new product remains within the constraints of the what Australian Monitor is well known for. When we're talking about 'high end', we're not referring to the extreme high end or really advanced DSP, for example. Frankly, most of our customers are not looking to Australian Monitor for that. It's a matter of getting that balance right. We're sitting in the middle market; we want to offer as many features that most people will want; and stick to a good price point.
""
We've been forced to redesign many of our products around an alternative processor. So it really is a great strain on the industry in general

WHAT'S NEXT FOR 2022
AV: Are you optimistic about business post Covid?
EB: There are mixed message — the outlook varies country to country.  Specifically for Australia, we're definitely seeing a bounce back. And so we anticipate for the last quarter of 2021 a very strong resurgence in the market. There is a pent up demand that's out there. Whether that can flow through to 2022, it will depend a host of factors.
We're very bullish about our new product offering. They will tick an awful lot of boxes for customers and distributor feedback has been very positive. We're looking forward to launching those at ISE 2022 in Barcelona.
More for you