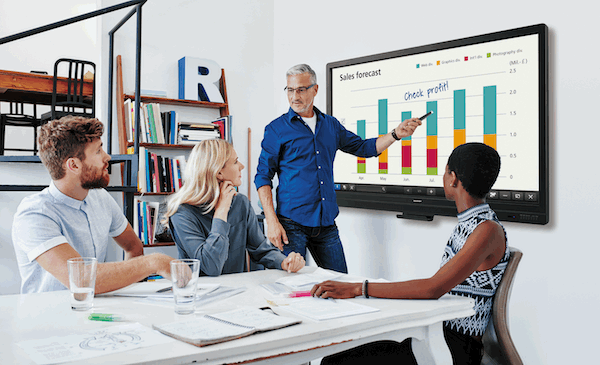 MADISON TECHNOLOGIES TO DISTRIBUTE SHARP DISPLAYS — AV.technology
Madison Technologies has announced the addition of Sharp Commercial Display Panels and Interactive Touch Displays to its expanded portfolio of professional and commercial AV solutions. Madison Technologies will be looking to build the brand across all vertical markets via the integration channel.
Ken Kyle, General Manager of Broadcast & AV at Madison Technologies commented, "We are really looking forward to this partnership, and the opportunity to bring this major brand into the channel. Sharp has revealed a really exciting product roadmap to us, and the opportunity to represent them going forward is a great complimentary fit with many of our existing solutions."
Madison will be offering a full suite of display solutions including commercial display panels, video wall displays, interactive touch panels and whiteboards, with all related accessories.
Stuart Baker, Head of IDP/IWB Products for Sharp Corporation of Australia added, "We are very excited to announce our distribution partnership with Madison Technologies and believe this further strengthens Sharp Corporation Australia's commitment to our business partners and the Australian market. One of the key reasons for selecting Madison Technologies as a distribution partner was its extensive experience in the Australian audiovisual market. We are looking forward to a very profitable partnership into the future."
Sharp: www.sharp.net.au
Australian Distributor: www.madisontech.com.au
More for you