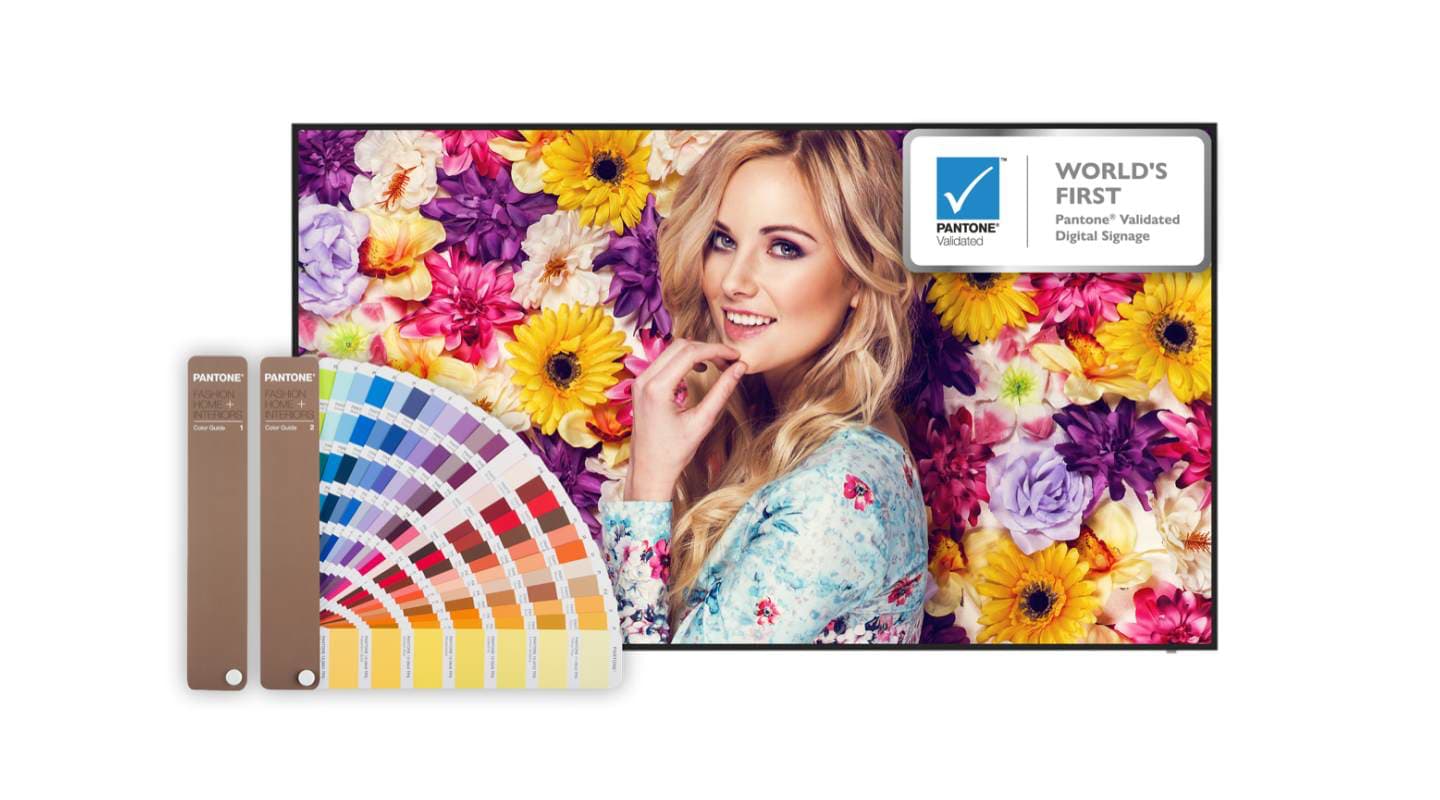 It's a masterful marketing move.
The range of 4K range are rated for 24/7 use and 50,000 hours. But first, that Pantone validation:
For those at the back of art class, Pantone is the company behind the universal classification of colour. Each colour variation is given a number, that number means the same thing regardless of where you are and who you talk to.
Which means the colour accuracy of BenQ's SL series is being marketed as Pantone colour accurate. This is significant to customers where colour accuracy is paramount — where a Coca-Cola red is accurate or a Van Gogh sunflower is as the original painting etc. 
The BenQ literature doesn't refer to how the SL displays remain colour correct over time (as every panel in the market suffers some degradation) but this is perhaps a secondary consideration — the Pantone connection instantly screams 'colour accuracy' and will be very attractive to many.
The BenQ documentation refers to creating truly colour-consistent custom content using X-Sign Designer's Pantone colour picker and display it on the SL series.
What's more, Mac-based designers no longer have to recalibrate the colours of their content. The image quality provided by M-Book mode stays true to the visuals displayed on their MacBook.
The BenQ Pantone Validated Smart Signage Series ship in four sizes (up to 85 inches), are 4K UHD and are rated for 24/7 non-stop operation. Panels can be mounted in portrait or landscape orientation and are powered by Android.
The X-Sign content management system is powerful enough to schedule and manage multiple panels over multiple sites. 
More for you