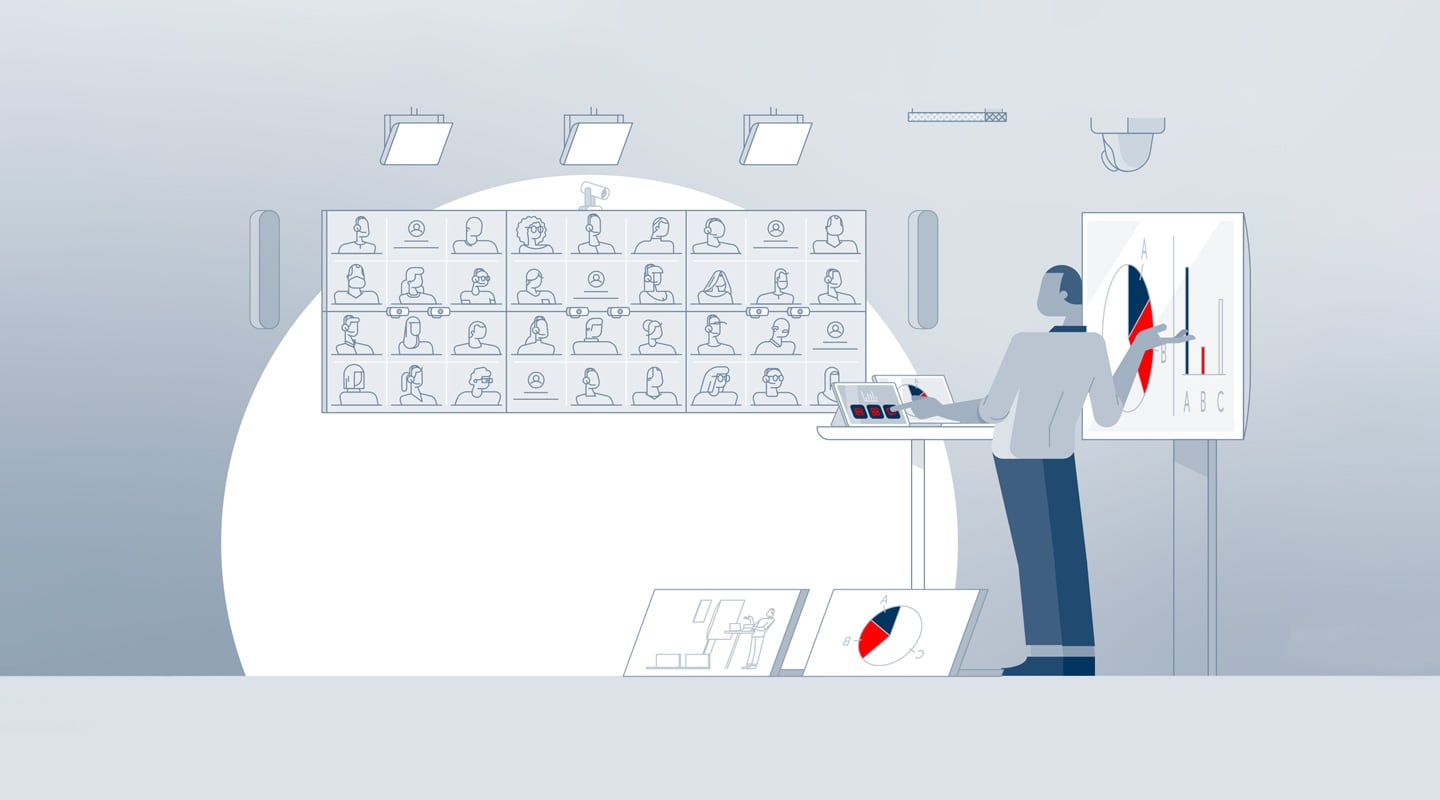 As heads of L&D departments continue to look for the ideal way to deliver training moving forward, one thing is clear: distance learning will be a big part of the solution. But how do you actually choose a distance learning solution that fits your training needs? You are probably juggling with different criteria such as long-term business goals (and therefore future training needs), current business continuity, remote working and budgets.
As the increased use of quick fixes using conferencing software in the last months has shown, the delivery method plays a critical role in the success of training. The online experience for trainers and for learners often seemed to be frustrating, mainly due to a lack of engagement and interaction.
"A virtual environment is no different from a live one," according to veteran training professional Anke Smolders-Aidam. "If people don't feel safe, they start to have a different behaviour; they will play safe." This is not the sort of atmosphere that will benefit your training quality.
HUMAN CONNECTION
"If you look at your list of what you need, there are already many solutions in the market," Anke continues. "But do they make real human-to-human connections? The motivation of a trainer is also in what they get back from their room. They are happy when the training goes well; they need that feedback. That element falls away in most applications. And I think that's something that can be very decisive."
Because of their high level of engagement and effectiveness, virtual classrooms obviously meet that need. Before making any big decisions, check the 9 tips for choosing the right virtual classroom solution that we drafted with Anke Smolders-Aidam.
"The online experience for trainers and for learners often seemed to be frustrating, mainly due to a lack of engagement and interaction"
More for you