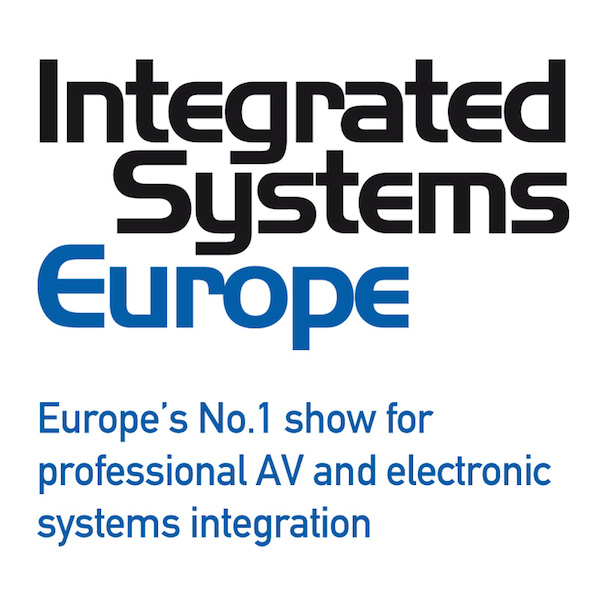 ISE 2016 SELLS OUT
With the first four-day Integrated Systems Europe exhibition now open for attendee registration attendees can look forward to the biggest and busiest show so far. With four months to go before the show opens over 43,000 square metres have been sold to exhibitors – an increase of 11% on the 2015 edition.
ISE 2016 will once again occupy all halls of the Amsterdam RAI. Namely, hall 1-12, plus the Diamond Lounge and the new Amtrium building – booked entirely by Samsung Electronics.
The increase in sold floor space at the show supports the decision to take the exhibition to four days duration so as to allow exhibitors and attendees the maximum opportunity to meet and network at the event.
"The fact that the four-day ISE is 'sold out' indicates that it was the correct decision to expand the show and a vote of confidence from our exhibitors and partners," explained Integrated Systems Events' Managing Director Mike Blackman. "We are sure that it will deliver a richer experience for everyone that attends," he concluded.
Notable first time exhibitors include: Monacor, Beckhoff, Chauvet, D3 Technologies, Asus, KV2 Audio, Mimi Systems, Adboard, Hoellstern, GLP, Acano, Renkus Heinz, NEXT Proaudio and Plantronic.
To coincide with the four-day show new opening hours have also been introduced. These are as follows:
Tuesday: 10.00-18.00 hrs
Wednesday: 09.30-18.00 hrs
Thursday: 09.30-18.00 hrs
Friday: 09.30-16.00 hrs
Integrated Systems Europe has also announced its updated board of directors which includes the addition of recently appointed CEDIA CEO Vincent Bruno. Bruno was formerly the marketing director for Crestron Electronics leading its global marketing strategy. He also sits on CEA's TechHome Division Board.
The full ISE board is as follows:
David Labuskes, Executive Director and CEO, InfoComm International (ISE Chair)
Vincent Bruno, CEO, CEDIA
Terry Friesenborg, Chief Global Officer, InfoComm International
Wendy Griffiths, Executive Director, CEDIA EMEA
Jay Rogina, Principal, Spinitar
Wolfgang Lenz, President, Comm-Tec
Tobias Lang, CEO, LANG AG
Ollie French, Commercial Director, Future Automation
Integrated Systems Europe will take place at the Amsterdam RAI on 9-12 February 2016.
More Info:
Integrated Systems Europe: www.iseurope.org
More for you