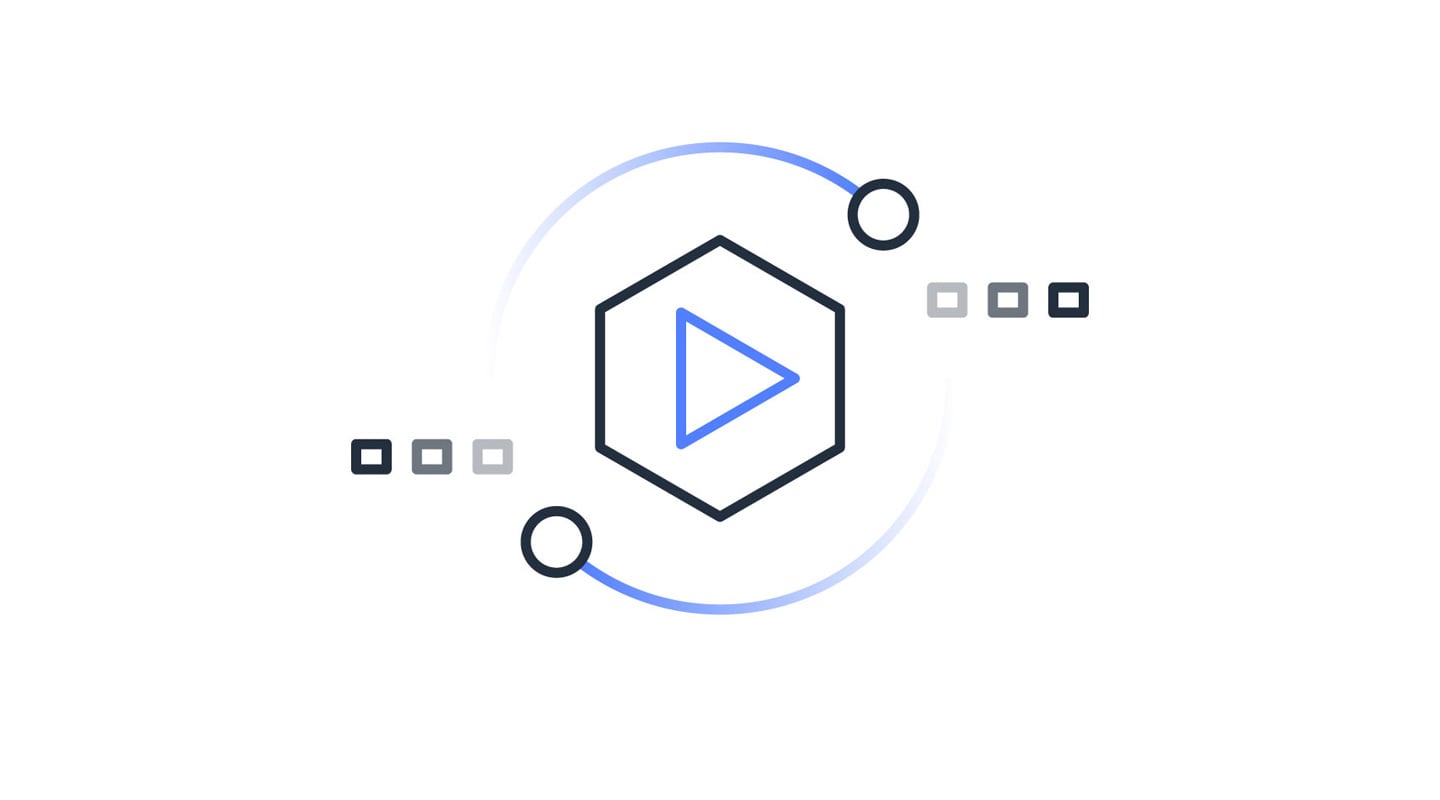 /
/
AWS Debuts Cloud Digital Interface
AWS Debuts Cloud Digital Interface — AV.technology
Today AWS unveiled the AWS Cloud Digital Interface (AWS CDI), a new network technology that allows Independent Software Vendors (ISVs) and AWS Partners to build reliable, live video applications that can connect products and services within the AWS Cloud. Workloads that require high-performance connectivity and uncompressed live video transport have been historically deployed on-premises using standards such as Serial Digital Interface (SDI) or other dedicated network IP infrastructure. This has prevented these workflows from taking advantage of the agility and scalability of the AWS Cloud. Now, with AWS CDI customers can deploy live video solutions, such as TV channel playout, motion graphic insertion, multi-viewer applications, live video production switching, video frame rate and color space conversion, forensic watermarking and video encoding/decoding. AWS CDI enables the deployment of these live video solutions in the AWS Cloud by giving customers access to high-performance networking and defining an interoperable audio, video, and metadata (AVM) schema that facilitates reliable communication between various vendor applications. Designed to integrate into any application, the AWS CDI SDK can be downloaded here: https://github.com/aws/aws-cdi-sdk.
The AWS CDI SDK allows customers to add CDI capabilities to their products and applications and is available as an open source project. Optimized for live video performance, AWS CDI is built on existing technologies that run on Amazon Elastic Compute Cloud (Amazon EC2) instances that include Elastic Fabric Adapter (EFA). AWS CDI enables reliable transport of uncompressed video, up to Ultra-High Definition (UHD) 4K resolution at 60 frames per second (FPS), between applications, with timing characteristics as low as 8 milliseconds. Using the AWS CDI SDK, customers can deploy uncompressed live video applications in the cloud without compromising on video latency and quality.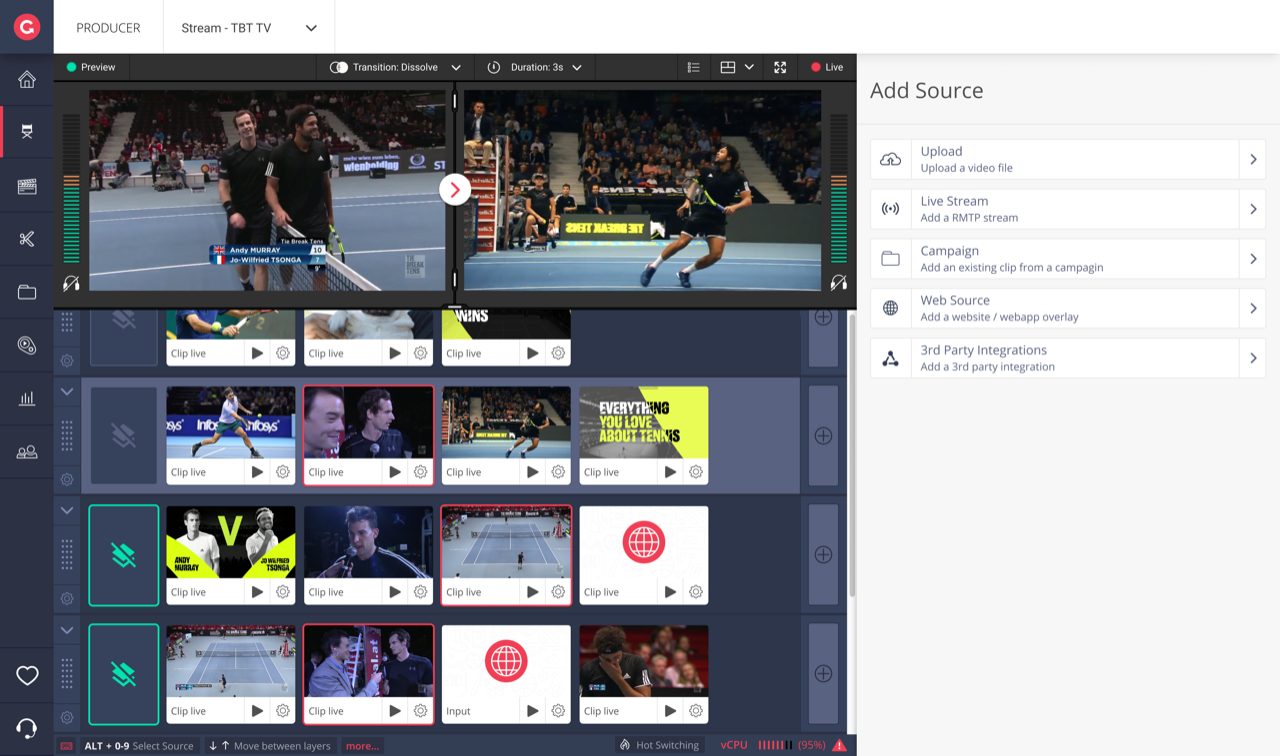 Before AWS CDI, broadcast facilities had to rely on video-specific physical connectivity standards like SDI to achieve the proper data-rate, latency, and reliability required to transport uncompressed live video. This meant workloads were anchored on-premises, and AWS Partners and vendors who tried to build solutions with support for uncompressed video in the cloud were constrained to single EC2 instances. AWS CDI opens new doors to broadcasters and technology developers, allowing them to transport uncompressed live video between applications and across EC2 instances to create reliable, high-performance, scalable, interoperable, high-quality live video solutions without being tied to the ground.
"The ability to transport uncompressed video between Amazon EC2 instances and cloud services with high reliability and low latency is an absolutely game changing technology for broadcast and live production workflows in the cloud," said Dan Turow, Vice President of File Based Solutions at Evertz. "We have been working closely with the AWS engineering team on testing and integrating the AWS CDI SDK. It clearly has the potential to deliver exactly what the industry has been waiting for and subsequently unlocking numerous uncompressed and low latency applications in the cloud."
"Grabyo provides a cloud-native video production platform, enabling users to produce and distribute live, high-quality, low-latency productions to audiences worldwide, so having the ability to move high-bitrate video between EC2 instances with AWS CDI has been a game changer," shared Grabyo CTO, Mun Wai Kong. "The elasticity, scalability, and agility it provides allow us to innovate our live production tools more rapidly, allowing us to better serve our customers as they look to unify broadcast and OTT workflows in the cloud."
"With the continued proliferation of over-the-top (OTT) video, and more broadcasters investing in digital distribution strategies, there's a growing demand for solutions that can help manage cloud-first initiatives. Because of this, broadcasters are looking for new ways to originate and produce their content in the cloud. AWS CDI represents a huge leap forward, allowing live video solutions to move to the cloud that previously could only be deployed on-premises due to their dependency on high bitrate connectivity," shared David Griggs, Senior Product Manager at AWS Elemental. "AWS CDI delivers the network performance, reliability, and high-quality transport that are critical for building uncompressed live video workflows in the cloud."
More for you