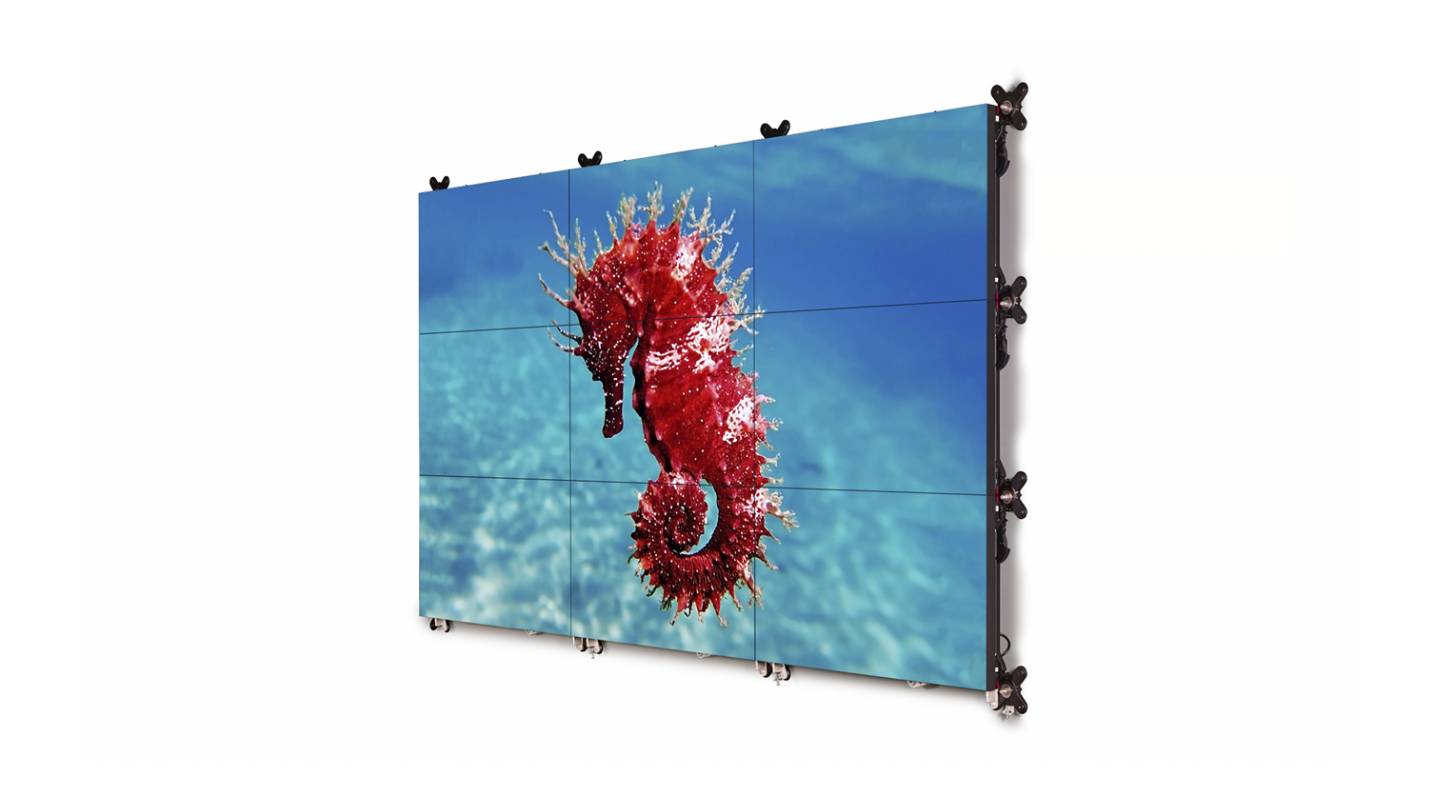 /
/
Barco UniSee 500 Video Wall
Barco UniSee 500 Video Wall — AV.technology
The new Barco UniSee 500 LCD video wall focuses on channel-friendliness and expands further into additional markets
Barco introduces the next generation of its successful Barco UniSee 500. This generation further optimises applications in environments such as control rooms, corporate lobbies, meeting rooms and television studios. Furthermore, the enhanced ease of deployment and servicing makes sure the product benefits the sales channel even more and effectively addresses the sustainability charter in line with Barco's strategy.
The UniSee LCD video wall platform offers claimed "world's smallest" optical seam and almost eliminates the 'grids' that traditionally interrupt content shown on LCD video walls. Furthermore, through platform redesign, it also takes a step forward in terms of image quality, installation precision, ease-of-servicing and reliability in critical environments. A follow-up version, Barco UniSee 500, answers the market demand for an LCD video wall that excels in image quality, reliability, and ease of servicing at a reduced brightness level and cost. Several innovations, including optimised Sense X algorithms to further improve both intra-tile and overall inter-tile uniformity, ensure an unequalled viewing experience.
Expanding to multiple markets
With an improved colour performance under wider viewing angles, Barco UniSee 500 is now more suited for use in environments where a frontal viewing is not the de facto case. In corporate lobbies, television studios and meeting rooms, for example, an equal experience is possible for every viewer. The built-in support for the latest encrypted 4K streaming content is also needed for these environments.
By improving the ease of deployment and serviceability, it becomes easier for partners to get the video wall up and running after installation, an important feature to keep it operational for extended periods. The innovative Video Wall Management Suite solution allows resellers and managed service providers to monitor and manage the complete installed base of video walls from a central location. This solution will come free of charge during the warranty period and can be expanded with a service contract or subscription offer. Barco's service portfolio has been completely renewed and allows customers and resellers alike to experience the best possible protection and optimal uptime.
Expanding on a winning platform
The new version of Barco UniSee 500 excels in eco design and succeeded in obtaining the Barco Eco Product label, following Barco's ISO14021 compliant eco-scoring methodology. The scoring not only focuses on energy consumption but also use of materials, packaging & logistics and end-of-life management. For the new Barco UniSee 500, both simplified logistics and improved waste management were implemented.
The UniSee 500 will start shipping from April '21 onwards.
More for you