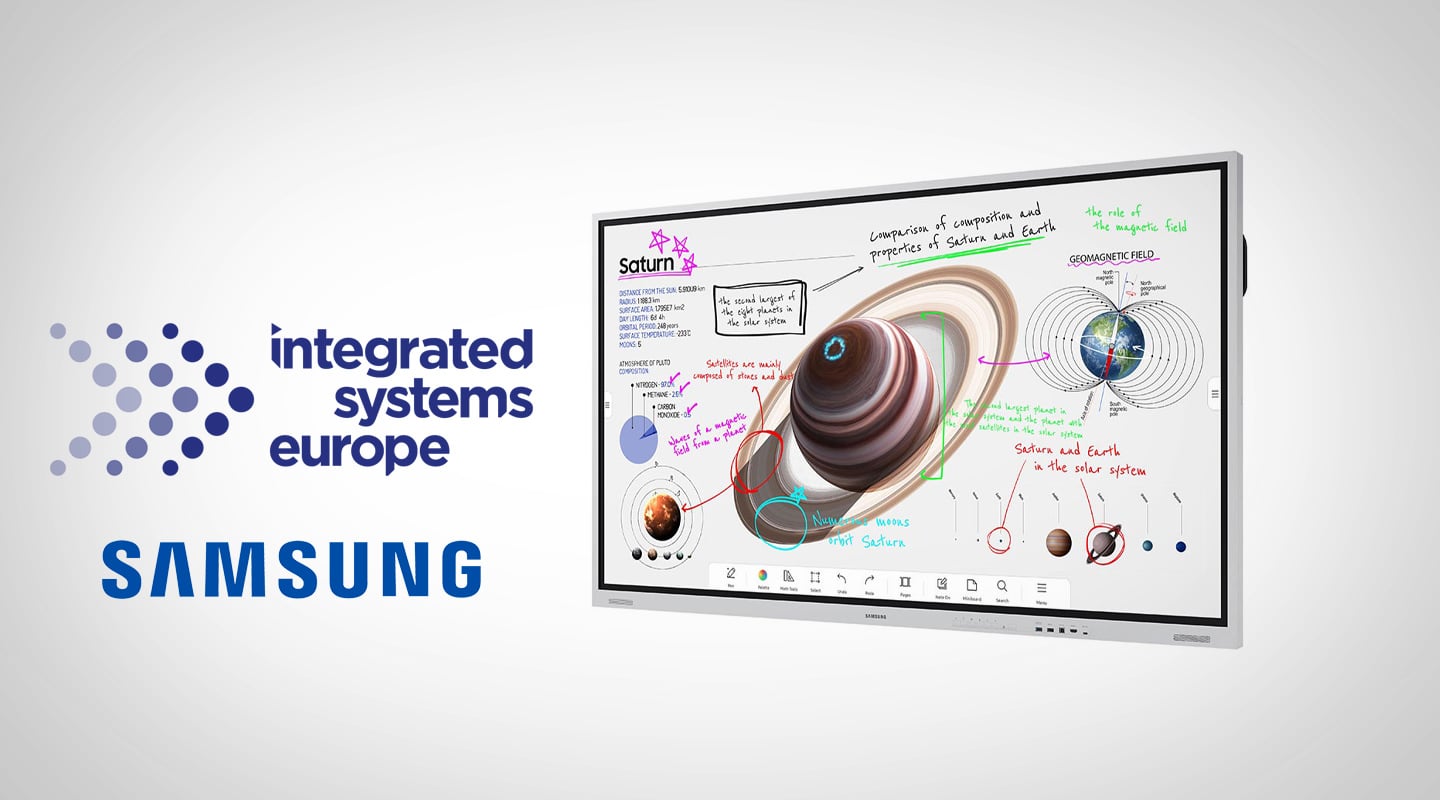 /
/
Flipped Out Intuition
Flipped Out Intuition — AV.technology
Samsung launches new interactive displays.
Samsung Flip (WMR, WMA) and Flip Pro (WMB) are easy-to-use and powerful interactive displays for smart learning and collaboration. Smooth pen-to paper writing experience and an intuitive user interface allow users to develop new ideas without the hassle of any technical difficulties. Brilliant hardware and smart solutions will bring your learning and collaboration experiences to the next level.
HIGHLIGHTS
Intuitive UI* : pen & brush mode, quick tool, palette menu, note layer, math tool, mini board
Versatile connectivity* : HDMI, USB, USB-C, DP, OPS Slot**
Easy screen sharing* : SmartView+, AirPlay 2
Smart solutions*** : Workspace, Boxlight MimioConnect, video call applications, remote content push
Advanced hardware*: 4.0Ch 40W speaker, Ambient light sensor, front panel & rear handle, protective screen technology
Ideas are brought to life instantly on Samsung Flip series with an intuitive user interface. Its unique pen and brush modes and various writing tools provides a real-world writing experience. Samsung Flip series provides multiple connectivity options including USB, HDMI, DP and OPS slot. They also support connection to any network and other devices through LAN port and wireless screen-mirroring. 
With Workspace secured by Knox, Flip series enable users to easily access remote PC, network drive and other third-party applications such as Office 365, VMWare, Boxlight MimioConnect and video call applications.
* Available apps may vary by region and require service subscription.
** Sold separately.
*** Available apps may vary by region and require service subscription.

Fira Barcelona, Gran Vía
10-13 May 2022
ISE 2022
Integrated Systems Europe is the world's leading AV and systems integration exhibition. ISE 2022 will showcase the world's leading technology innovators and solutions providers. Plus, 5 days of inspiring conferences, events and experiences.
More for you