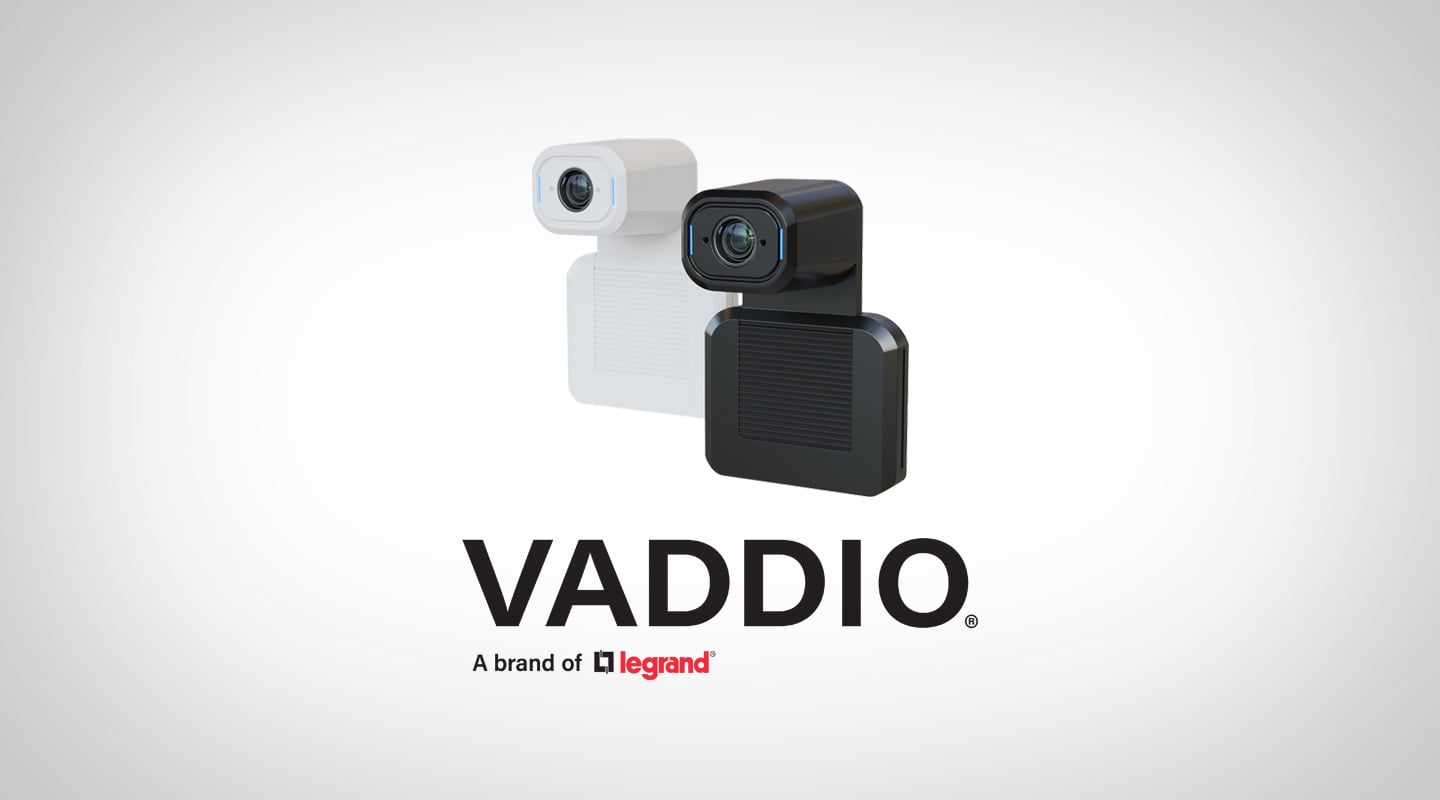 /
/
IntelliSHOT. Right On Track
IntelliSHOT. Right On Track
Vaddio's auto-tracking camera series launches
The IntelliSHOT camera, for easy video collaboration and streaming classes, is equipped with advanced IntelliFrame technology, and is the only auto-framing device that can be adjusted based on the room conditions and user's preferences. The motion tracking camera allows users to adjust the framing experience for speed, sensitivity and image size. 
The camera functions well in classrooms and conference rooms with its 30x zoom. The camera can operate in uneven and darker lighting conditions commonly found in large auditoriums, or meeting rooms with bright sunlight or shadows. It offers 20x true optical zoom and achieves 30x with IntelliZoom Image Processing. The unit has two built-in beam-forming microphones making it a great choice for simplifying audio endpoints in small to mid-size conference rooms. The balanced audio I/O allows for simple integration with 3rd party audio systems. Additionally, the IntelliSHOT has Acoustic Echo Cancellation (AEC) for simplified video conferencing when using the built-in microphones.
Key Features:
Advanced Intelligent Framing algorithms keep your participants in view
30x zoom with 70.2 degree field of view
Simultaneous USB 3.0, HDMI and H.264 IP Streaming (RTSP or RTMP)
Two integrated beam-forming microphones with built-in Acoustic Echo Cancellation (AEC)
Balanced audio line in and out
With simultaneous HDMI and USB connections, the IntelliSHOT can be mounted in the back of a room above or below a display, transforming the display into a confidence monitor showing what the camera is capturing via its HDMI output. With the USB 3.0 connection, the camera can be connected to a PC-based recording software or pulled up as the camera and microphone for a Zoom, Teams or Google Meet session. Pair the IntelliSHOT with the Vaddio Device Controller touch panel to bring simple, affordable control to the lectern or conference room table. There are 16 presets and a customisable home preset which can be stored with colour corrections, and pan-tilt-zoom speeds defined.
The IntelliSHOT is PoE+ powered and the ethernet network connectivity allows it to be managed via our web-based user interface. The free Vaddio Deployment Tool application can be used for remote management, firmware updates, camera and streaming status, rebooting, and connecting live video content to your cloud-based services using the H.264 RTSP/RTMP stream.
More for you