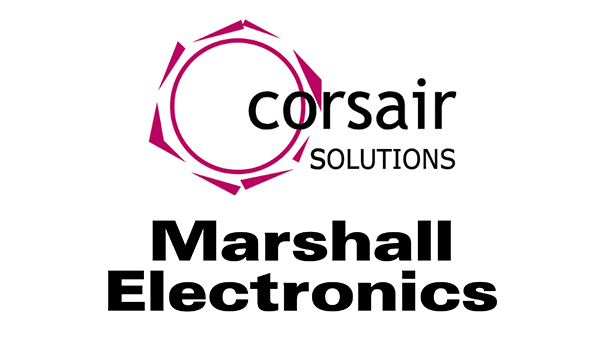 /
/
MARSHALL ELECTRONICS JOINS CORSAIR DISTRIBUTION
MARSHALL ELECTRONICS JOINS CORSAIR DISTRIBUTION — AV.technology
Australian AV distributor Corsair Solutions has signed a distribution agreement with Marshall Electronics, the US-based manufacturer of professional LCD monitors, HD Mini‐POV cameras, IPTV streaming equipment, video switchers, converters and distribution amplifiers.
"We are thrilled to have been considered by Marshall Electronics to represent their products in our region. Corsair Solutions works with channel partners across many market verticals such as corporate, live production, medical and education and believe that Marshall's products are going to be very well received by our customers," says Mark Lampard, Managing Director of Corsair Solutions."
Bernie Keach, Global Sales Manager for Marshall Electronics explains, "We are excited to work with Corsair Solutions to expand our coverage in Australia and New Zealand. Their commitment to working with the channel and strategies to grow sales for Marshall Electronics in their region are very compelling, I expect that we will see great things from the team at Corsair Solutions."
Corsair Solutions will be exhibiting at the SMPTE (Stand D40) and Integrate (Stand F10) trade events held in Sydney and Melbourne respectively. Marshall Electronics products will be on display at both events along with many other products from the portfolio.
Marshall Electronics: www.marshallelectronics.net
Corsair Solutions: www.corsairsolutions.com.au
More for you