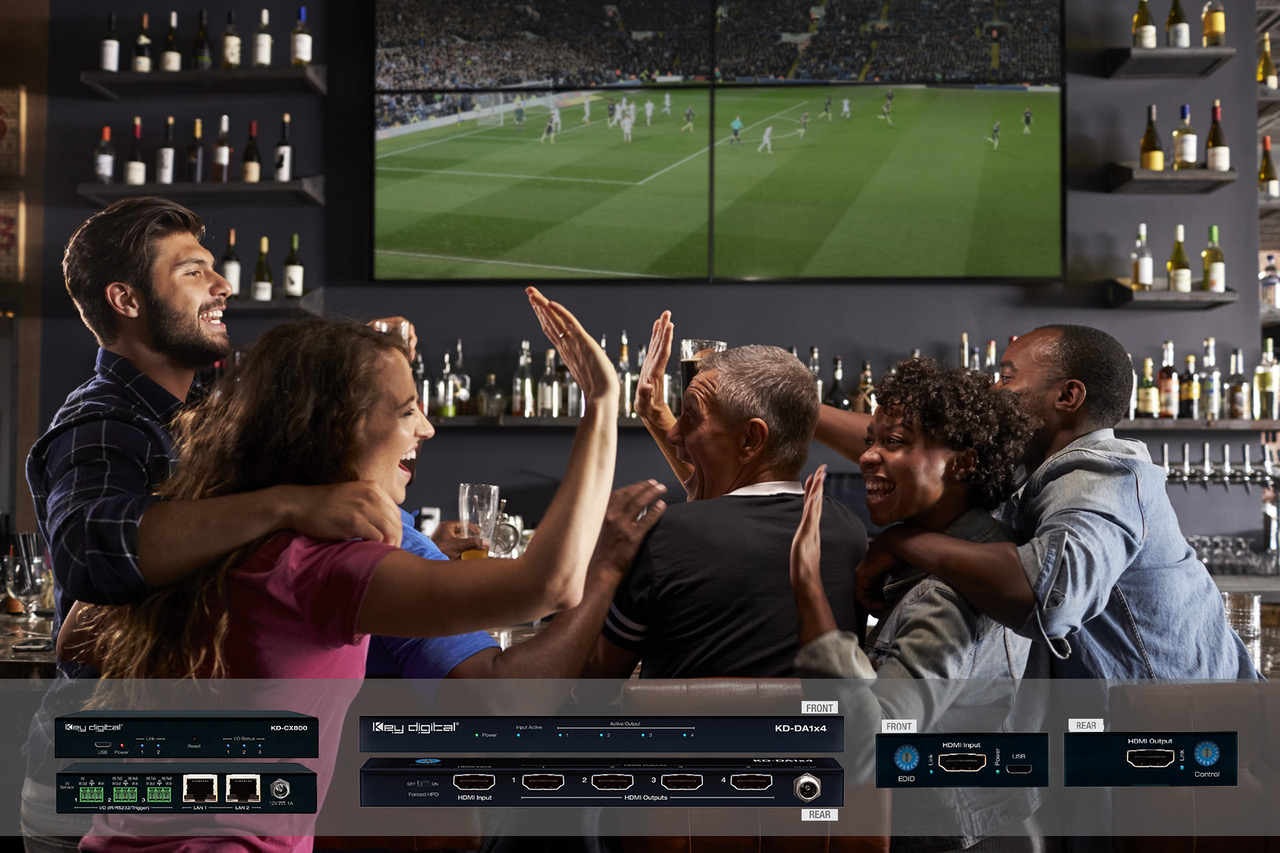 /
/
Matrox KVM at ISE: Efficiency-Boosting, Multi-System Control Feature Now Available
Matrox KVM at ISE: Efficiency-Boosting, Multi-System Control Feature Now Available
Matrox Extio 3's Aggregator Mode enables users to control multiple systems from a multi-display station using a single keyboard and mouse.
Matrox Graphics Inc. announces the availability of Aggregator Mode, a cutting-edge, multi-system control feature available with Matrox Extio 3 high-performance IP KVM extenders. Taking Extio 3 IP extension and switching capabilities to a new level, this mode of operation permits an Extio 3 receiver unit to aggregate multiple video streams coming from multiple Extio 3 transmitter units. Multiple computer desktops can then be viewed and controlled simultaneously from an Extio 3 receiver unit with a single keyboard and mouse. Moving the mouse across a multi-screen desktop of up to four displays shifts control instantly from one computer to the next, providing users with unprecedented operational efficiency.
Aggregator Mode will be in action at Integrated Systems Europe (ISE) at stand #11-D120, showcasing its benefits for a wide range of control room applications including process control, industrial and automation, military and defence, broadcast, and more
Efficient workflows
Extio 3's Aggregator Mode supports computers with multiple video outputs, including independent or stretched desktop mode, while remote user-station setups can be arranged in various configurations such as 4×1, 3×1, 2×1 or 2×2. Guest connections are also available for collaborative environments, where different users can connect to the same source system simultaneously, with or without USB control.
Seamless deployment
Aggregator Mode is easy to deploy as it is built into Matrox Extio 3 IP KVM extenders, minimizing equipment cost and maintenance. It also does not require any additional software to be installed on the source computer system, ensuring that all system certifications remain intact for a truly simplified KVM installation.
"Control room operators are often required to monitor and access information from multiple computers to complete their daily tasks, and Aggregator Mode helps streamline their workflows by providing seamless control of multiple systems," said Caroline Injoyan, business development manager, Matrox. "This efficiency-boosting functionality eliminates unnecessary distractions so operators can focus completely on the task at hand."
Matrox: www.matrox.com
Australian Distributor: www.panotek.com
More for you