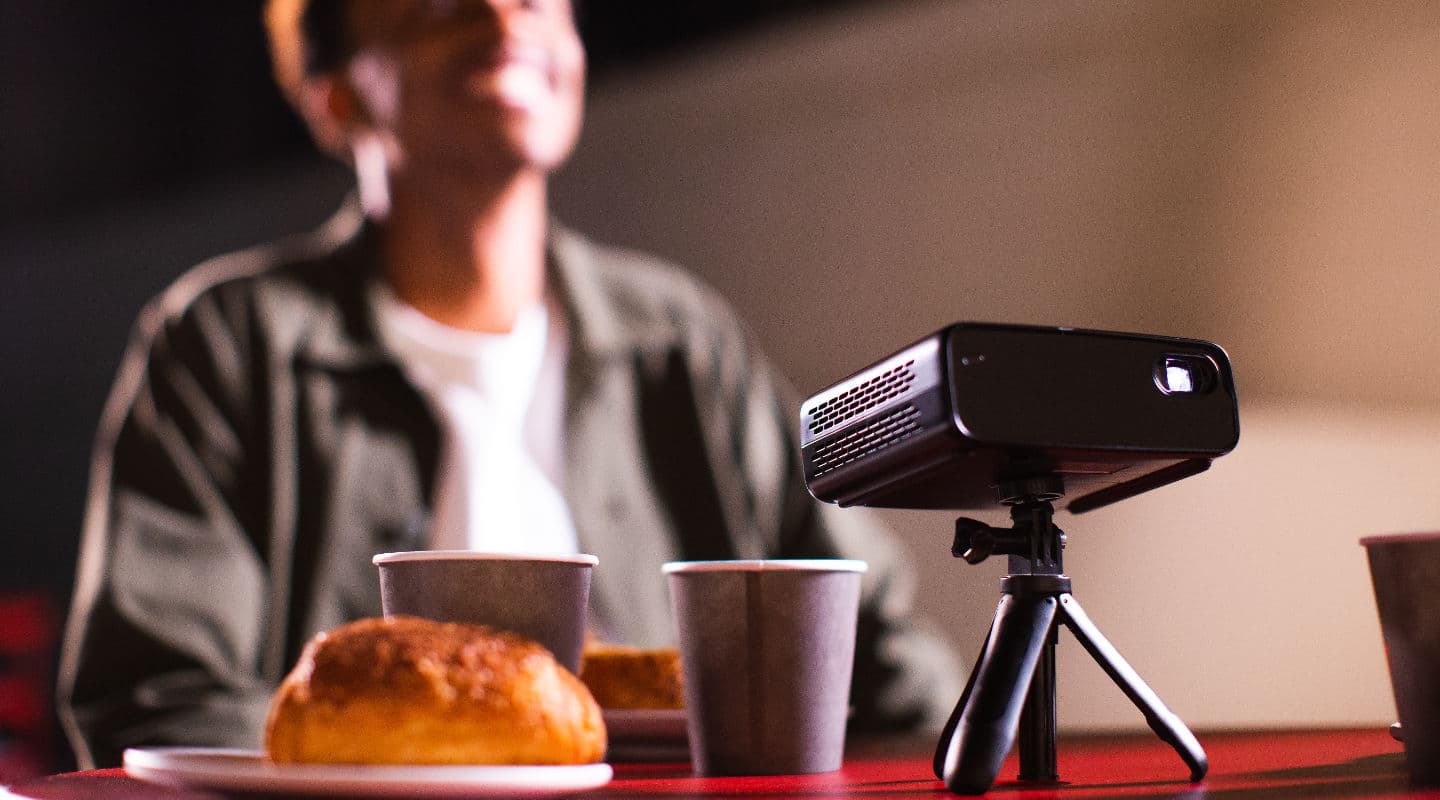 /
/
Philips Smart Projectors
Philips Smart Projectors
NeoPix ULTRA2TV provides living-room worthy 100-inch image & PicoPix MICRO2TV offers ultra-portable 480p fun
Philips has updated its range of projectors, including new smart features for improved functionality and overall convenience. The NeoPix ULTRA2TV and PicoPix MICRO2TV offer users portability and compatibility, as well as high quality image projection.
Both the NeoPix ULTRA2TV and PicoPix MICRO2TV includes Android TV for quick connection to a user's favourite content. With built-in Google ChromeCast, it's easy to cast directly to the projector or connect to Google Assistant for voice control. Each projector can be easily connected via Wi-Fi for a seamless set up in any room, or anywhere.
NeoPix ULTRA2TV
The new NeoPix ULTRA2TV projects Full HD 1080p resolution with its unique sealed LED engine, built to deliver 75 per cent more brightness, focus and accurate colours. The Keystone 4 corner correction and digital zoom corrections help to eliminate crooked and distorted images, projected to a 100-inch-wide display. Place the projector anywhere and still receive a perfectly proportioned image even if the device is not positioned straight in front of a wall, making it perfect for pop-up movie night, gaming or special sporting events at home. The new model is the brightest in the NeoPix family of home projectors and includes inbuilt stereo speakers with DSP to provide a clear bass with super sound and a clearer picture so viewers can immerse themselves while binge-watching their favourite shows and films.
PicoPix MICRO2TV
The new PicoPix MICRO2TV is the portable projector that lets you take your content with you. Weighing just 625 grams, the PicoPix MICRO2TV can easily be taken anywhere and includes built-in stereo speakers and USB type C and HDMI ports for content sharing. The small design packs a punch with 480p resolution to stream user's favourite shows, films and gaming, projected to an 80-inch display.
There is no need to worry about battery life with a 12,000mAh battery offering up to 5 hours of play time, perfect for watching a movie or the latest series. Simply use GoogleCast or ask Google Assistant through the voice activated remote and display all your media files, removing the need for cables.
Philips PicoPix MICRO2TV RRP $899
Philips NeoPix ULTRA2TV RRP $999
More for you