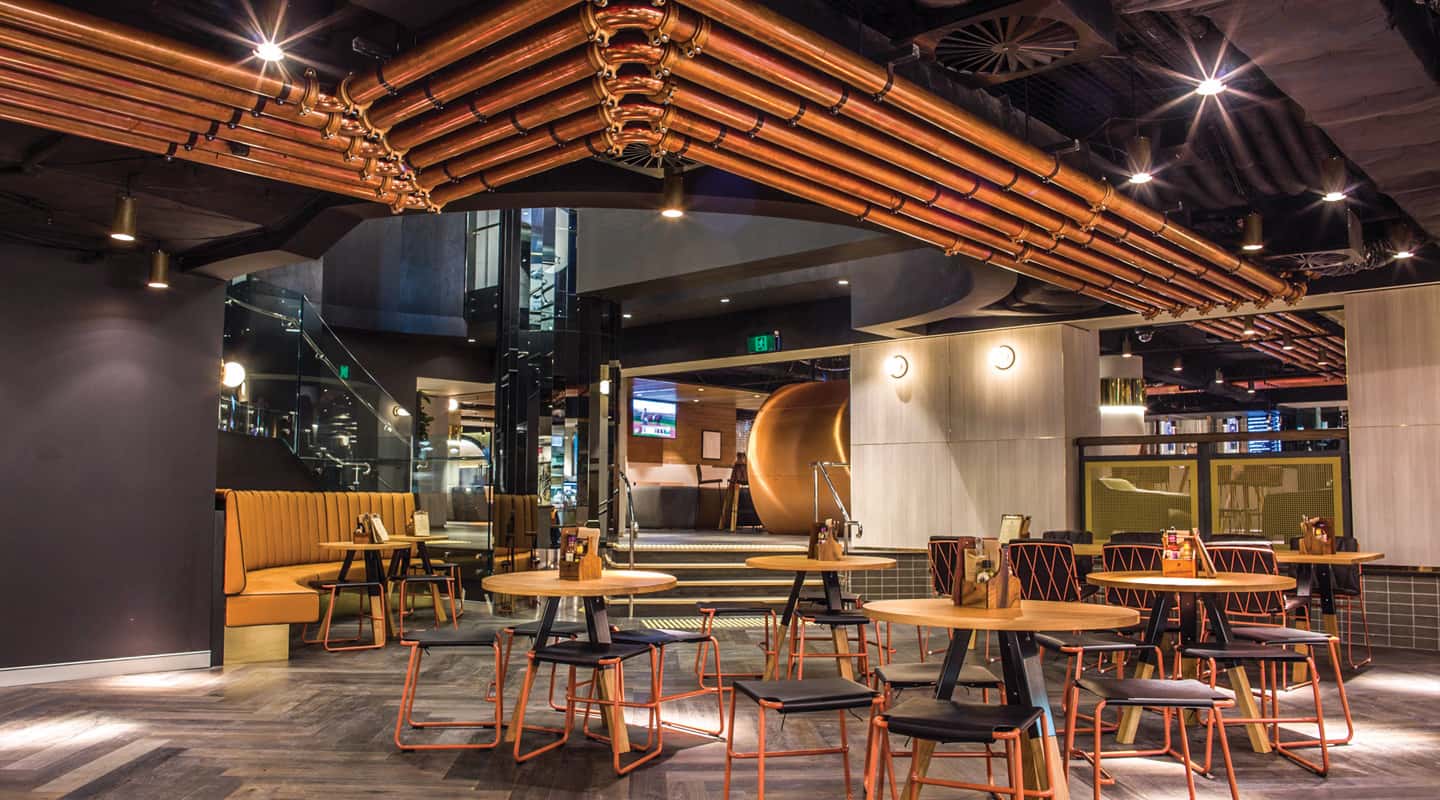 The Basement Brewhouse, inside Bankstown Sports Club, features its own microbrewery with 30 craft beer and cider taps, a tap wine selection for those who favour the grape over the grain, as well as a delicious burger menu and a gourmet delicatessen.
"The brief given to The P.A. People in the lead-up to the Brewhouse project, was to provide us with a high quality distributed sound system, high definition vision and a simple, yet intuitive control system. They have exceeded expectations in their delivery, with some very positive feedback from early on," said Jason Klippel, Audio Visual Team Leader.
The Brewhouse was a challenge from the outset, working within the confines of a fully operational club, ever conscious of noise and an existing structure. "We were in constant contact with the Club's AV team to give final approvals on all site locations as we would not get a second go at getting it right," observed Ross Ford, Project Manager for The P.A. People.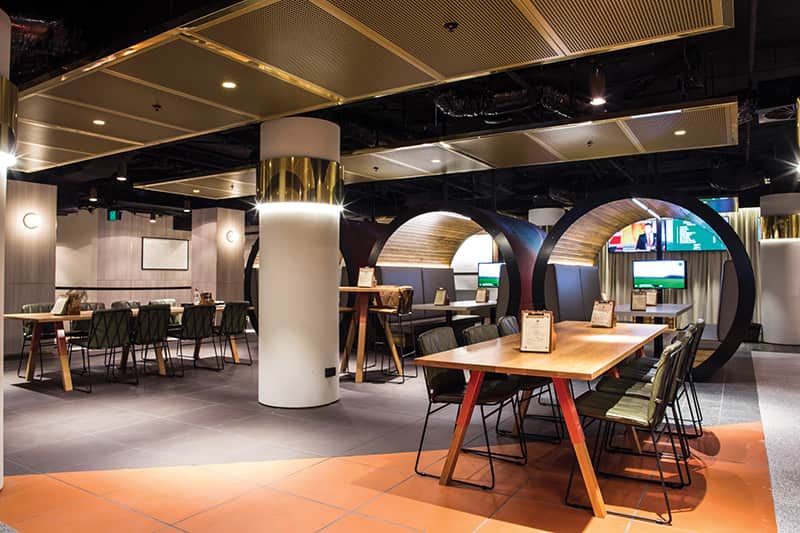 The TVs around the outer walls of the venue were an early challenge. Curtains ran behind each one and the desired outcome was not to see fix-points etc. The P.A. People designed a single-point swivel bracket that the curtain could be fitted around (with the TV sitting just in front) hiding all fixings and cables.
TV screens inside the barrel booths were an even bigger issue. The original design required single-sided units, mounted to a round pole. During the process, the club decided to enhance these specs, which required mounting them on both sides of a square pole fixture. Our team then came up with the mounting idea complete with tinted acrylic trim to hide all the cables and connections; a very neat result and presentation.
"We were on site most days to ensure we were not 'built-out' of any areas; thankfully we were mostly in front of where we needed to be and completed the install task days before the official opening," said Ross Ford.
"In the process of this install, we upgraded the entire sitewide MATV system from analogue to digital. The Brewhouse was running digital for Melbourne Cup Day!" added Brett Steele, Manager – Installed Systems.
THE GEAR
12 × 32-inch LG displays in the booths
5 × 55-inch LG displays
1 × 98-inch Philips display
All controlled by AMX
28 × Bose FS40 surface mount speakers and 3 × Bose Freespace subs in the main areas
2 × private Lounges with 4 × Bose FS40 flushmount speakers and a Freespace Sub in each
Univox hearing loops in the main bar areas
Shure ULXD radio mics
Surface Touch Panel Control
More for you