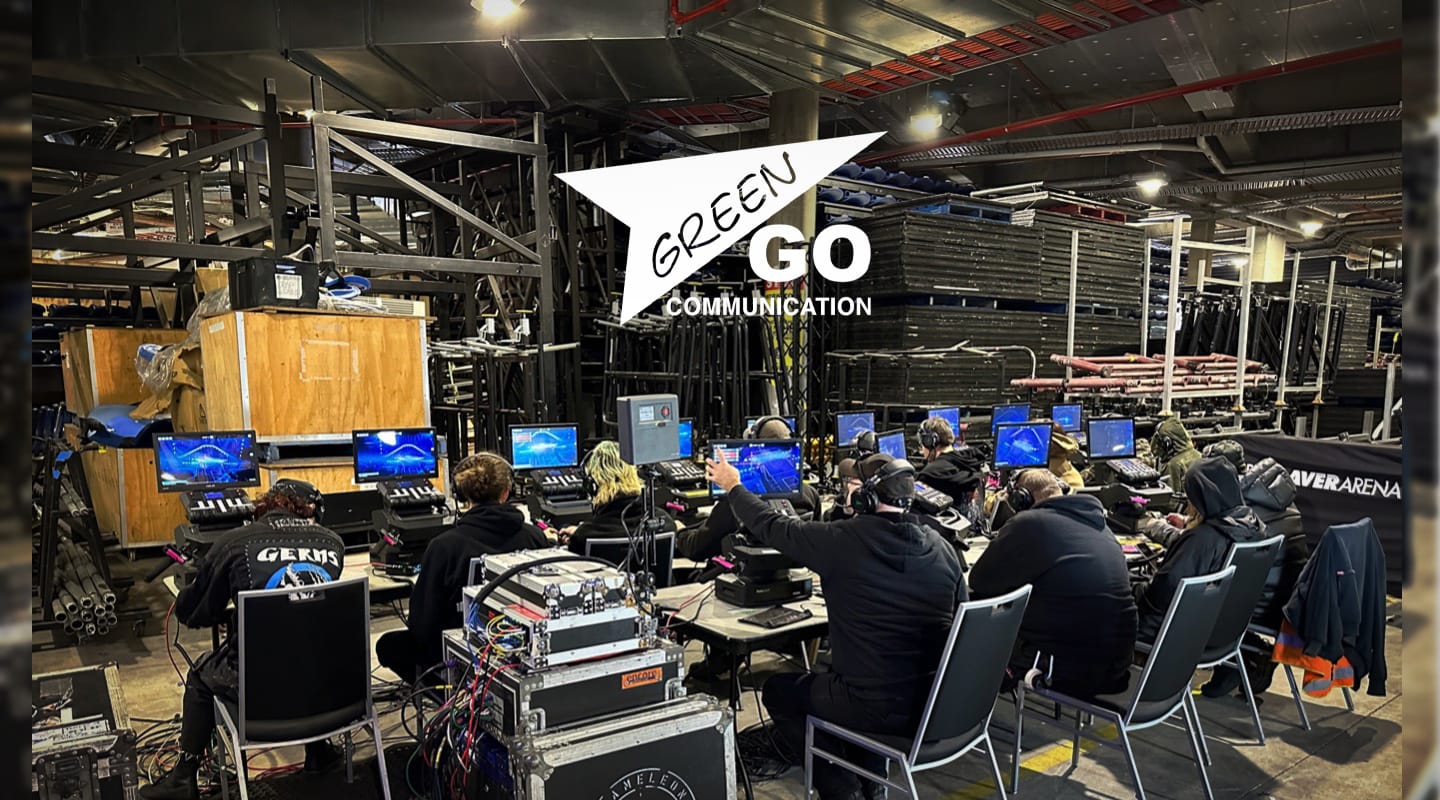 Australian live entertainment supplier Chameleon Touring Systems has upgraded its communications solution from an old analogue party line system to a GREEN-GO digital package, to aid reliable communications between lighting teams on tour. GREEN-GO dealer Event Communications Australia masterminded Chameleon Touring's investment, drawing on extensive experience of digital communications solutions for the live music touring market.
"Chameleon's previous comms systems was based around a basic single channel, analogue party line system which were starting to be less reliable, so it was time to update to current technology," says Event Communications Australia's Rod McKinnon. "We worked closely with Graham Walker at Chameleon Touring to curate a kit list of GREEN-GO products that we knew would offer clear, easy-to-use communications for the lighting crew working on upcoming tours that Chameleon were supplying. Chameleon Touring doesn't supply talkback systems for their end clients, but they find it essential for their lighting teams, so they have reliable and consistent communications between all lighting personnel."
The GREEN-GO system has already gone out on international artist tours in Australia, including The Killers, K Pop, and the most recent Lizzo tour. The GREEN-GO products now in Chameleon's stock include 16 x GREEN-GO BPX wired beltpacks with 16 x GREEN-GO HS200D Dual muff headsets; 2 x GREEN-GO SW8.1 PoE Switches and 1 x GREEN-GO Interface-X.
Chameleon's Graham Walker comments: "The technology, flexibility and simplicity of the system is what attracted us to GREEN-GO initially. One of the big draw cards was the fact there is no need for a comms matrix or master station, just a network switch, which means there is not one single point of failure, as the configuration lives on the beltpacks. The scalability of the product was also very appealing. It is very quick and easy to configure the system and then make changes when required to adapt to the evolving needs and budget of a show or tour."
The Chameleon team is busy planning to use their GREEN-GO kit on upcoming tours for The Chicks, Sam Smith, Il Divo and Def Leppard/Mötley Crüe. "While comms are just a small part of what we provide, we need to continue to invest and improve on all our systems to make sure we are providing a premium service to our clients, and provide our crews with the best possible tools to do this," adds Walker. "Of particular note is the audio quality of the system, and the ability to talk to multiple user groups or discretely and directly to individual users, which is particularly useful when trying to resolve issues during a busy show environment."
The Chameleon team note that the beltpacks are also very light weight, making them less obtrusive on users and less prone to impact damage. "Also, the GREEN-GO headsets have proven to be very robust, which has been a challenge for us over many years with other brands," says Walker. "Overall, we have found GREEN-GO to be a great comms solution, representing good value for money, suitable for all scales of production, which has provided us a high level of flexibility, but with a simple infrastructure and software system sitting behind it."
Rod McKinnon concludes: "GREEN-GO also comes with great local support both from a servicing and technical advice perspective and additional products when required. We're thrilled to have partnered with Chameleon to provide a great system for their touring work here in Australia."
More for you