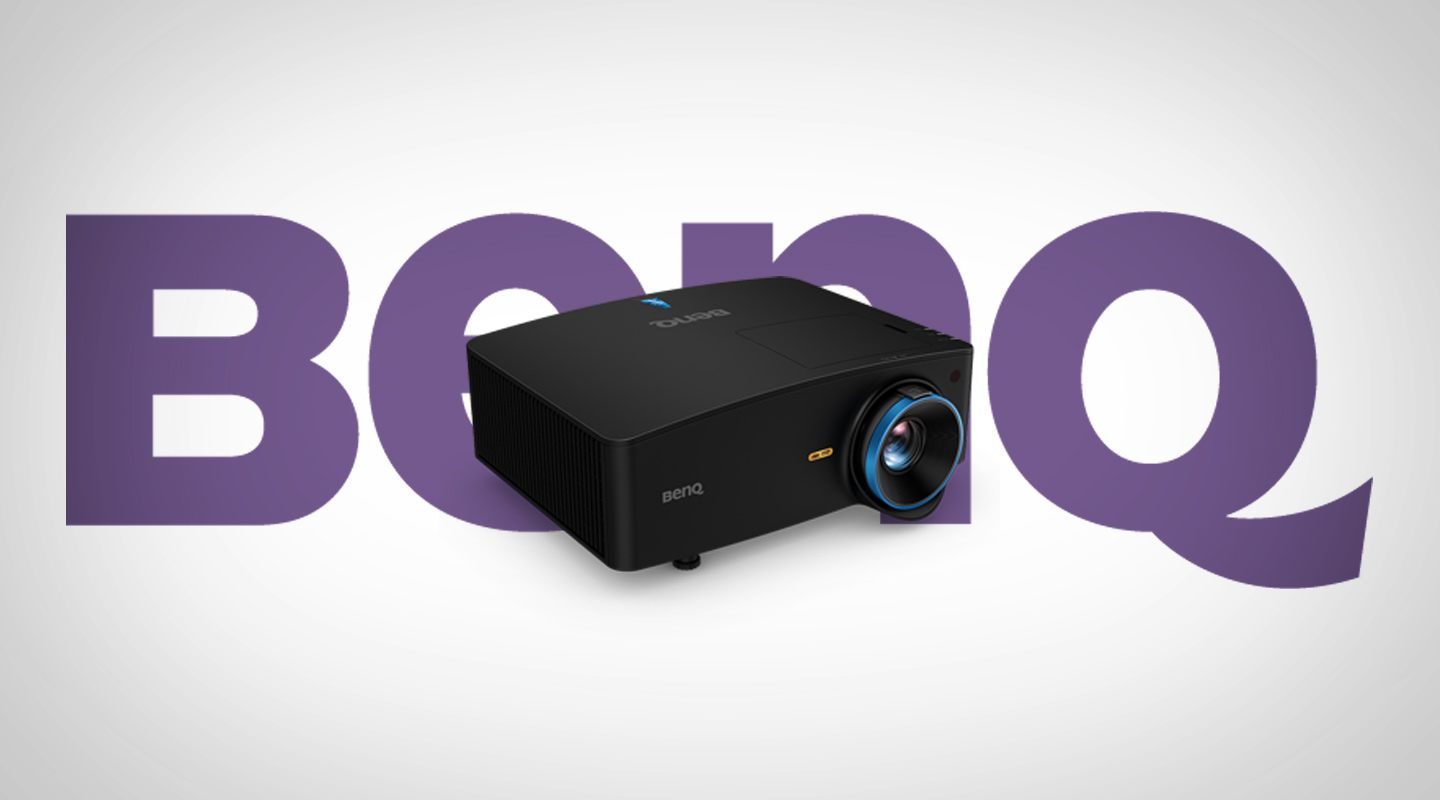 /
/
A Game Changer For Golf Simulation
A Game Changer For Golf Simulation
BenQ introduces LK936ST 4K laser projector.
BenQ has released the first 4K laser projector in its Laser DLP lineup built for home and commercial golf simulators. The 4K UHD 5,100 ANSI lumen LK936ST laser projector features 92% Rec. 709 colour coverage for incredibly realistic golf course hues, 20,000 hours of maintenance-free use, and robust features for easy, flexible installation like 3D keystone. Combining the high-brightness and resolution required for golf simulation with the contrast and colour accuracy also demanded by home cinema and gaming, the LK936ST lets users combine the best of both worlds in the same room for a "SimTheater" complete entertainment experience.
"During the pandemic, the simulation market has surged strongly as golf enthusiasts look for ways to perfect their swing even when they can't get to the course," said Martin Moelle, Managing Director of BenQ Australia. "So, we built the LK936ST, offering everything a golf sim projector needs to create a truly lifelike, immersive experience. The 4K resolution is a must to provide the kind of realistic detail that is now standard in every home entertainment experience. And the laser technology enables the projector to deliver the high brightness required for use in a well-lit room, as well as groundbreaking contrast and colour accuracy that all play a crucial role in golf simulation. When resolution, brightness, contrast and colour come together, the golfer enjoys the full experience of the grain of the greens, the crystalline blue of the sky, and the waves on the water of their favourite course."
Focus On The Game With Realistic Colour
A great golf stroke demands focus, which can be lost in golf simulation if the picture is dull or unrealistic. BenQ's LK936ST delivers both high brightness and amazing colour accuracy with 92% of the Rec. 709 colour gamut. It also features an exclusive golf colour mode. With a touch of the Golf Mode setting, the projector references the natural blue skies and realistic green grass from popular golf software, immersing golfers in the world's most celebrated courses. Seven other picture modes work to optimise the experience for home theatre, gaming or any other entertainment scenario. Leveraging Texas Instruments' DLP chip technology trusted by digital cinema theatres worldwide, the LK936ST's picture also provides true 4K UHD resolution and a stratospheric 3,000,000:1 contrast ratio for enhanced graphics with instant, lag-free response to the golfer's shots. This unprecedented colour accuracy, along with high resolution, brightness and contrast, immerses the player in a more detailed and true-to-life golf simulation that helps keep their head in the game.
Installs Easily In (Almost) Any Space
Installing golf simulator projectors can be tricky. They can be located in the garage, basement or home theatre, or tucked into a small unused area that's hard to reach. BenQ's LK936ST makes the best use of any space with a 0.81-0.89 short throw lens and 1.1x zoom capacity that allows the projector to be mounted safely outside the swing zone without the player casting a shadow on the screen. In rooms where the projector needs to be mounted farther away, its digital shrink and offset ensure a crisp, edge-to-edge picture that fills the screen. Finally, for greater installation flexibility, the LK936ST includes lens shift as well as other fine-tuning installation tools, like horizontal and vertical keystone correction, and corner fit, along with multiple HDMI inputs, and networking and audio I/O for easy interoperability with other entertainment components. These smart installation features make it easy to create a space that delivers a great golfing experience while it doubles as a stunning home theatre or gaming room. The perfect projector to form the centrepiece of a complete entertainment experience, the LK936ST has made the concept of the SimTheater a reality, and at an unbeatable value.
Enjoy Worry-Free, Maintenance-Free Operation
The LK936ST is based on the rock-solid reliability of the single-chip DLP design, rated to last over 100,000 hours without degradation, while its light source is guaranteed for 20,000 hours of consistent colour, performance, and maintenance-free operation. Now viewers can enjoy pristine images and vivid, true-to-life colours for countless uses without having to worry about constantly changing expensive lamps or losing colour integrity over time. Having a laser light source also means golfers can start playing right away, with no need for a lamp to warm up or cool down. The LK936ST features a filter-free sealed optical engine that meets the IP5X dust-proof rating, eliminating the hassle of cleaning and changing filters required by other popular projectors. Even when it's installed in a dust-prone environment, like a garage or basement, the LK936ST's dust-proof design ensures that nothing will compromise its performance.
The golf simulation market has grown dramatically, with a new generation of golfers practicing their drives more off-course than on the actual fairways and greens. Now, with BenQ's new LK936ST 4K, 5,100-lumen, short-throw laser projector, golf simulation has never looked more real or been more affordable. It's a game-changer with its exclusive Golf Mode and true-to-life colour, but also a versatile performer for home theatre and gaming. Purpose-built yet multitalented, it enables integrators to create a dual-purpose SimTheater in a single space.
At InfoComm 2021, the new BenQ LK936ST Golf Simulator Projector was awarded "Best of Show" by Projector Central.
More for you