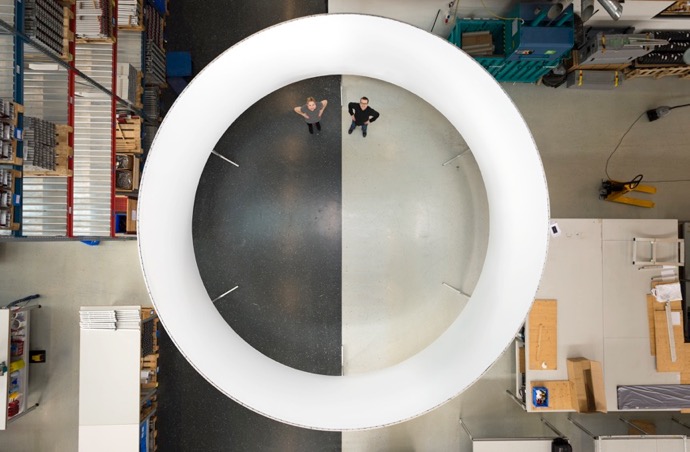 /
/
AV STUMPFL TAKES WING
AV STUMPFL TAKES WING
AV Stumpfl has announced the latest in its next generation Wings Engine with new hardware and software models to be released throughout the year in coordination with use in top-level project installations.
"With the latest developments in our Wings Engine line, multimedia professionals will be able to deliver higher quality live show content with less hardware investment," says commercial director Tobias Stumpfl. "A new hardware platform features more input and output options, higher data rates including up to four times uncompressed 4K RAW playback per server, more storage and processing power. Software utilizes all these new features and comes with a new multiple user and multiple timeline workflow."
KEY FEATURES
New production and operation workflow
An operator's system can be distributed over multiple physical machines. This means that multiple operators to control specific elements of a show. New multi timeline and multi master design enables 'hot backups' to be saved for critical jobs.
Powerful new render engine
The new 64bit architecture software core includes native support for professional GPU functions. Processing is achieved on GPUs saving valuable server memory and other resources.
Designed for handling uncompressed video content
The next generation server ensures playback
of up to three streams of 4K image sequences at up to 60fps per stream in real-time using smart and clever software design.
In addition the Austrian company is showcasing three screen: The Fullwhite projection screen, which ensures video images goes right to the very edge and uses the industry's most advanced screen architecture; the VarioClip Duplex projection screens, which maximise projection canvas by using both back and front as projection screens; and the transportable, compact and modular Mobile 360° Curve Screen.
MORE INFORMATION
AV Stumpfl: www.avstumpfl.com
Booth #3459
More for you