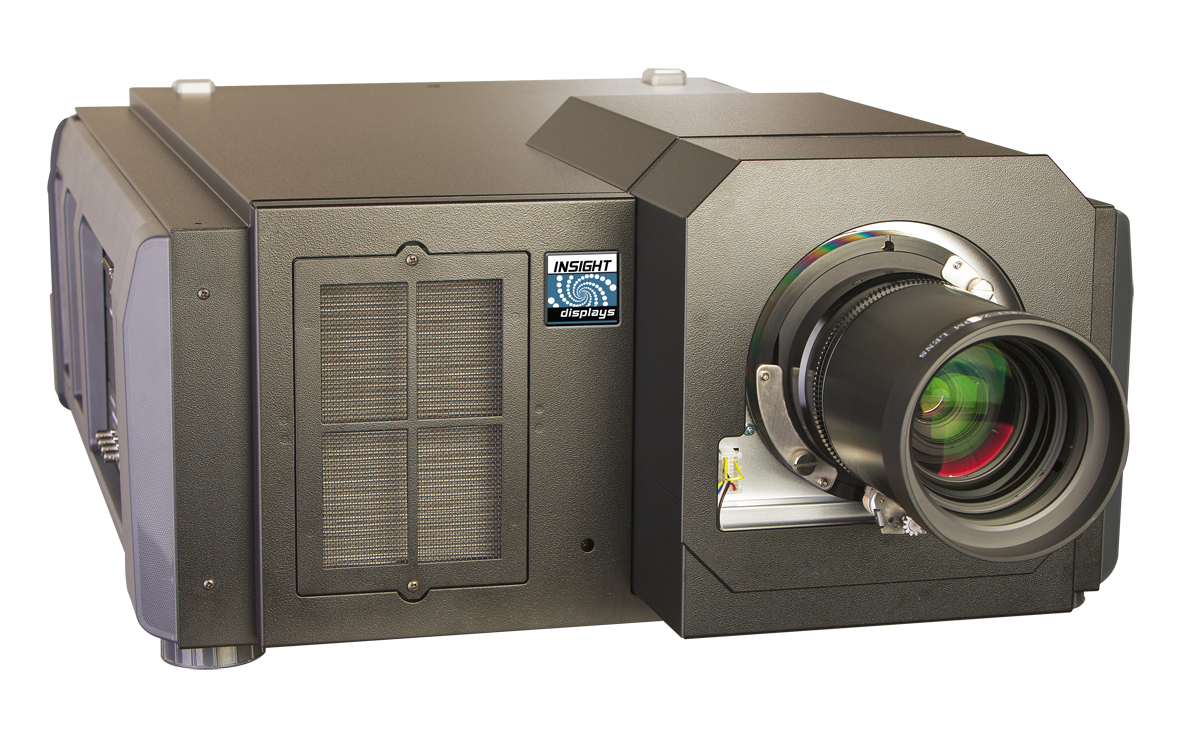 /
/
DIGITAL PROJECTION 4K LASER PROJECTOR
DIGITAL PROJECTION 4K LASER PROJECTOR
Digital Projection has launched its Insight 4K 3-chip DLP laser projector, delivering 12,000 lumens of solid-state illumination for applications where image detail, stability and uniformity are critical.
With the ability to project large, detailed images from a single unit where previously edge-blending two or more projectors would have been necessary, the new compact model operates in both portrait and landscape modes without any modifications, and provides 20,000 hours of illumination from the laser light source.
The projector also features full 4K 3D with functionality including Adjustable Dark Time and Sync Offset for optimisation of ghosting and smooth greyscale for active glasses and polarisers.
Key Features
Up to 60fps 4096 x 2160 pixels sequential input via single cable (Display Port 1.2)
Full 4K 3D display capability
Frame multiplication capability (2x, 3x) with interleaving of Left/Right repeated frames
Dual Pipe processing: two sources in parallel for left and right eyes
Synchronisation of active glasses or polarising switcher
Adjustable Dark Time and Synch Offset for optimisation of ghosting and smooth greyscale for switching glasses and polarisers
HDMI 1.4 mandatory standards decoded and then scaled to DMD
Dual Pipe input capability (2 x Display Port 1.2)
Scaling of HDMI 1.4 formats to fill the 4K display
Source: media release
LINKS
Digital Projection: www.digitalprojection.co.uk
Australian distribution
Amber Technology: (02) 9998 7600 or www.ambertech.com.au
More for you