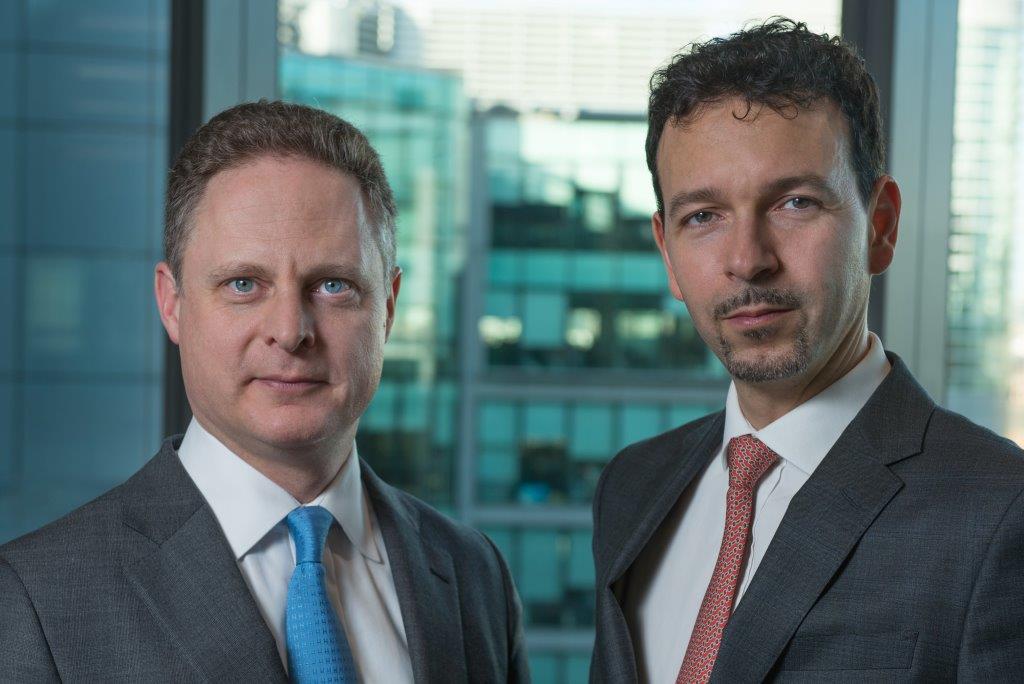 /
/
PERSEUS COMPRESSION TECH TO LAUNCH AT NAB
PERSEUS COMPRESSION TECH TO LAUNCH AT NAB
A growing consortium of more than 20 global companies including Hitachi Data Systems, Intel and Sky Italia will launch a range of compression products at NAB 2015 that offer up to three times the compression gains compared with H.264, HEVC and JPEG2000.
Led by UK video compression solutions provider V-Nova, the products are based on a new compression technology called Perseus, developed over the past five years and include a scalable end-to-end solution for mass-market adoption of live UHD, as well as other distribution products for UHD, HD, and SD video.
"The TV industry is facing one of its most disruptive periods ever, as growing consumer demand for high quality video on every screen puts pressure on legacy technologies, infrastructure and business models," said V-Nova chief executive officer and co-founder, Guido Meardi. "The coming together of global broadcasters in Las Vegas is an opportunity to take a hard look at the industry's future.
"With Perseus we are able to shift the entire bitrate-quality curve toward the mass population, offering UHD quality at HD bitrates, HD at SD bitrates, and SD video at audio bitrates. This allows our partners to differentiate their products, increase market penetration, and provide new services.  In particular, Perseus makes 4K commercially viable at scale, enables HD over 3G/4G mobile networks and makes video available to millions who do not yet have it.
"Most importantly, Perseus achieves this within currently available bandwidth and infrastructure. This guarantees rapid, seamless deployment and an extremely high return on investment."
The inspiration for Perseus arose from the observation that legacy compression technologies designed for the early chips of the 1970s and '80s were no longer fit for purpose, according to V-Nova. Based on the same principles as human vision, Perseus achieves higher resolutions, speed and efficiency compared with most existing codes.
"We have been working intensively for years … to ensure that we bring our Perseus technology to the market in the form of tested products, ready to benefit operators and TV service providers using existing infrastructure, workflows and hardware," said V-Nova executive chairman and co-founder Eric Achtmann. "In order to meet the broad spectrum of our partners' and customers' needs, Perseus is offered in the form of appliances, embedded software and codec plug-ins. At NAB we will showcase these products across the entire range of video delivery, from contribution to distribution on connected devices."
V-Nova was founded in 2011 by a team that includes industry professionals involved in the development of first generation codecs including MPEG and JPEG, as well as leaders in business, technology finance, product development and intellectual property. The Perseus consortium comprises more than 200 experts from industries including media and broadcasting, telecommunications, hardware and consulting, and includes Sky Italia, the European Broadcasting Union, Intel Corporation, Hitachi Data Systems, Tata Sky, Broadcom Corporation, McKinsey & Company.
Perseus FAQs
What is Perseus?
Perseus is a new video compression technology based on the principles that underlie human vision. It was designed from the ground up to take advantage of hardware and software as it exists now, making it a highly scalable, powerful and efficient solution. By comparison, current compression standards find their genesis and foundations in the early computer chips of the '80s and '90s and are inextricably tied to a sequential approach.
Who created Perseus?
Perseus was chiefly designed and architected by a single researcher with 25+ years of experience in video encoding and a powerful passion for massively parallel computing. It was then developed into a full-fledged product capable of surpassing existing implementations by a group of experts in signal and image processing, encoding, compression, networking and productisation. The V-Nova team includes the inventor of the first microprocessor, the creator of the first Graphics Support Unit (GSU), a group of developers who were pushing the limits of video compression since before MPEG was first standardised, and winners of three Technology & Engineering Emmy Awards.
What problems does Perseus solve? What opportunities does Perseus create?
Perseus makes 'the impossible' possible, and 'the possible' more profitable. Perseus shifts the entire bitrate-quality curve to benefit the world's population at large, offering UHD quality at HD bitrates, HD at SD bitrates, and SD at sub-audio bitrates. With Perseus, 4K televisions can now receive 4K content through the Internet, HD video can be broadcast over 3G networks, and hundreds of millions of people in emerging markets will be able to access video on mobile devices for the first time.
Does Perseus offer any benefits beyond compression?
Yes. Perseus technology is highly robust at very low bitrates (e.g. offering continuous viewing and graceful picture degradation); it allows for precise bitrate control through multi-scaling, and can encode/decode rapidly with reduced power consumption.
What is the operating range Perseus?
Perseus functions at all bitrates and quality levels (i.e. both "lossless" and "lossy"). Perseus' compression benefits vs. legacy codecs scale more than linearly with increasing resolution and frame rates.
What type of signals may Perseus be applied to?
Perseus can be applied to all known and future commercial video and image formats.
Which industries can benefit from Perseus?
Perseus is applicable wherever videos and images are created, stored, processed, used or transmitted.
Has Perseus been productised?
Yes. Perseus is available in the form of appliances, embedded software and a codec plug-in. V-Nova's products are currently in use by leading global customers in multiple applications.
Does Perseus fit into existing workflows and infrastructure?
Yes. Perseus was designed to rapidly and seamlessly integrate within existing workflows and infrastructure. Perseus is compatible with all existing MPEG-based transport.
Can Perseus be deployed on standard or even legacy hardware?
Yes. Perseus works on commercially available hardware and across multiple operating systems. This includes current and previous-generation devices.
Does Perseus use less power than existing compression formats?
Yes. Perseus is highly efficient and less CPU-intensive than all legacy and current state-of-the-art codecs (e.g. systems based on H.264/AVC, H.265/HEVC, VP9, JPEG-2000). Third party testing shows that Perseus uses 15-35% less processor power than H.264 and offers even greater power savings with respect to H.265/HEVC.
Does V-Nova license Perseus?
Yes. V-Nova is a strong advocate for Open Innovation as a way to rapidly deliver high-impact solutions at a global scale.
Source: V-Nova media releases & website.
MORE INFORMATION
V-Nova: www.v-nova.com
More for you