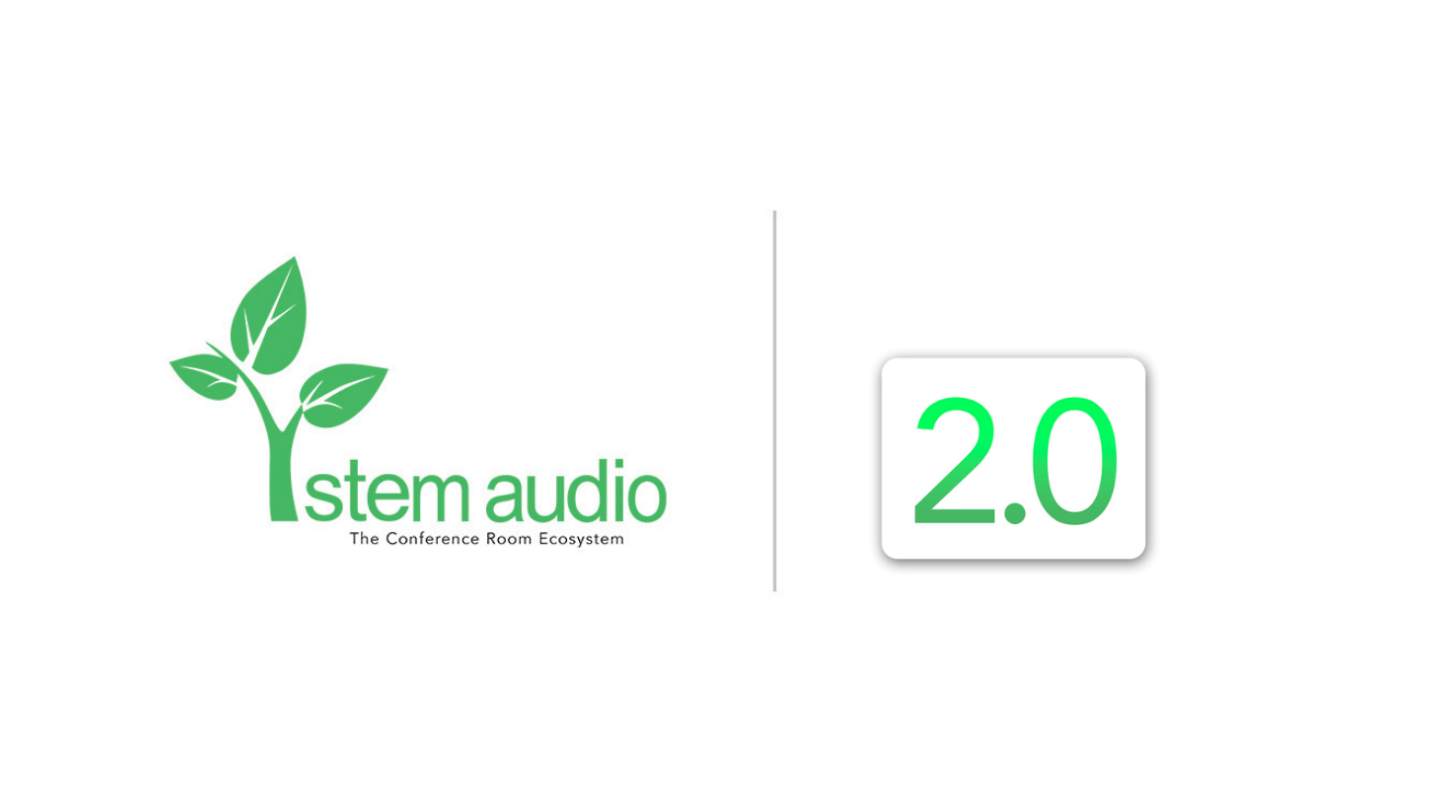 Stem Audio v2.0 — AV.technology
Version 2.0 of Stem Audio's firmware increases device count to 10 per room, allows joint & split Rooms & increases encryption
Stem Audio announces the upcoming release of its latest firmware update, Stem 2.0, later this month. The implementation of this update will give users the freedom to further expand their ecosystem with all new product features, enhanced protocols, and so much more.
10 audio devices in a single room
The release of Stem 2.0 will allow users to further customise their conferencing experience by allowing expansion to up to 10 audio devices (plus Stem Control's and SIP phone line) in one room. This feature will give users the flexibility to expand device capabilities and create endless combinations to cover your most challenging environments.
Join & Split Rooms
If looking to pair or split room audio, Stem RoomPair will soon be available in firmware update 2.0. This feature will allow pairing of up to four rooms with up to 10 audio devices total. When the first room is selected, it becomes the main room and all settings on other Hubs are bypassed and saved for later, so if you are combining rooms and one room is SIP enabled, you'll want to select that room first. Once the rooms are combined, the RoomDesign will be empty which will allow you to create a new design for the combined room. After the new design is created you will be able to initiate RoomAdapt and RoomCheck in your newly combined room in order to optimise performance. Rest assured that all of the information for the individual rooms are saved for later.
Enhanced Security Features
With this upcoming firmware update, devices will now be equipped with AES 128bit encryption, adding an extra layer of security. This enhanced protocol ensures end to end encryption between devices within your organisation, keeping your audio data safe and secure.
Better Audio Performance
The release of Stem 2.0 sees completely overhauled audio performance. With improved network latency between Stem endpoints and fine tuned audio processing, better echo cancellation performance is achieved, along with improved noise canceling, and modified AGC performance.
Additional Release Notes
Faster boot up times on all devices
Added volume lever to dial pad
Want to know more?
If you want to learn more about Stem 2.0 you can register for a webinar on February 24th at 10am PT for a deeper dive on this new release. Can't attend live? That's okay! You can still register to receive a recording of the webinar!
More for you