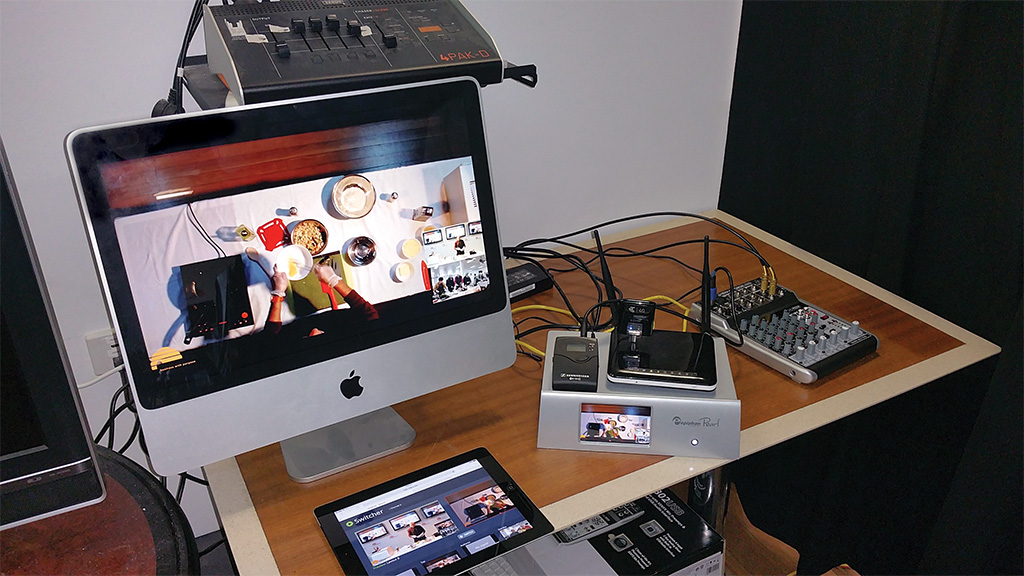 Beehive Industries is an upstanding not-for-profit organisation dedicated to Sydney's senior citizens who are disabled, socially isolated, or long-term unemployed.
Headed by Managing Director Brendan Lonergan, Beehive offers Business Services and Support Services to clients ranging from Telstra to online start-ups. Business Services include packaging and assembly, mail-house services, sample distribution, online fulfilment, and more. 'Beehivers' are senior citizens or people on a disability pension who are employed by Beehive Industries to perform these business services.
LOW COST MEALS FOR SENIORS
The Low Cost Meals for Seniors Program was launched as a support service for the Beehive community, with MasterChef contestant Kumar Pereira as the program's ambassador. A cooking session takes place monthly and runs for around half an hour. Focussing on budget-conscious meal creation, the program inspires and educates seniors on how easy it is to prepare nutritious meals for themselves.
Brendan recognised its potential when the program started attracting interest from similar senior citizen organisations. Kumar initially presented Brendan with the idea of livestreaming the cooking sessions as a way to expand its reach.
"Kumar said to me, 'Why don't we live stream it?'" recalls Brendan. "He was talking about a session at MasterChef where they did it over Google Hangouts in some people's houses and they were cooking along with people in the studio. So we tried it using standard technology and cameras and soon realised we needed something a lot better. That's where the Epiphan Pearl came in."
FOUND A PEARL
Epiphan's Pearl product is a creative solution for livestreaming video content. The rack unit allows direct connection of multiple camera and audio sources which can then be controlled through a computer or wireless smart-device before hitting the web.
Up to four HD sources can be captured simultaneously through HDMI, SDI, VGA, or USB. Audio can enter the unit embedded in a HDMI or SDI feed, or separately through stereo TRS jack inputs.
A livestreaming setup at Beehive's Low Cost Meals for Seniors program typically runs with three Nikon D750 cameras — one facing Kumar, another capturing an aerial view of his kitchen bench, and a third facing the participants. These feed into the Epiphan Pearl via HDMI cables. A Telstra 4G wireless dongle hooks up directly to provide an Internet connection. Audio is handled with a few microphones. Kumar wears a Sennheiser lapel microphone and wireless transmitter beltpack, with the receiver unit plugged straight into the Pearl via a TRS cable. A couple of Rode mics sit atop the Nikons to capture sound in the room.
EASE OF USE
It doesn't take a degree in technical production to get the Epiphan Pearl up and running in minutes. Livestreaming production can be carried out through an iPad app allowing a single operator to manage multiple camera angles remotely. YouTube is Beehive's streaming platform of choice. Organisations such as Legacy and Men's Shed regularly tune into Beehive's Low Cost Meals for Seniors live feed.
"The Epiphan unit is a seriously smart piece of tech," says Brendan. "We're very impressed with the technology because it's very easy to set up and use. The fact that you can drive it from an iPad 10m away is really handy. It means you can walk around, direct the video, adjust lights, or stand at a camera position, all while controlling your livestream."
More for you