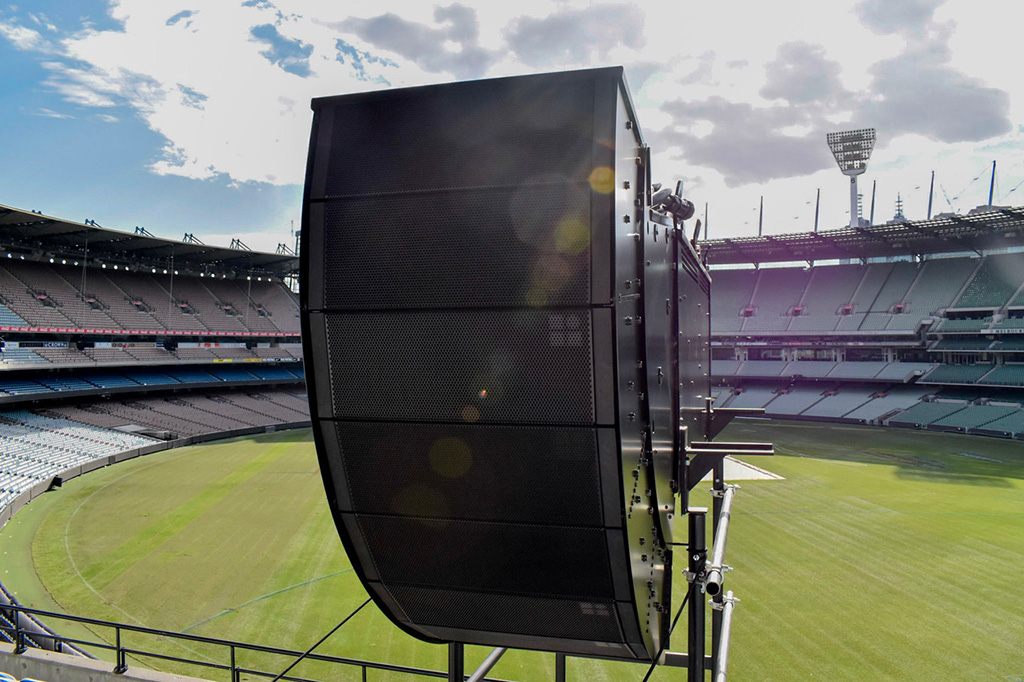 The MCG comprises two main grandstands (north and south), each an entirely different structure.
It was Rutledge AV's task to attach the PA to the roof. The design went through a number of iterations in order to keep weight down, as well a refinement of the approach to allow Rutledge AV and its specialist sub-contractors time to install the PA between the venue's existing event schedule, and in a way that had minimal impact on the hallowed turf. Able Engineering took care of the specialist fabrication work, ITE Engineering was engaged for its hoist and fly gear experience, and Vertigo provided the specialist high-altitude rigging expertise.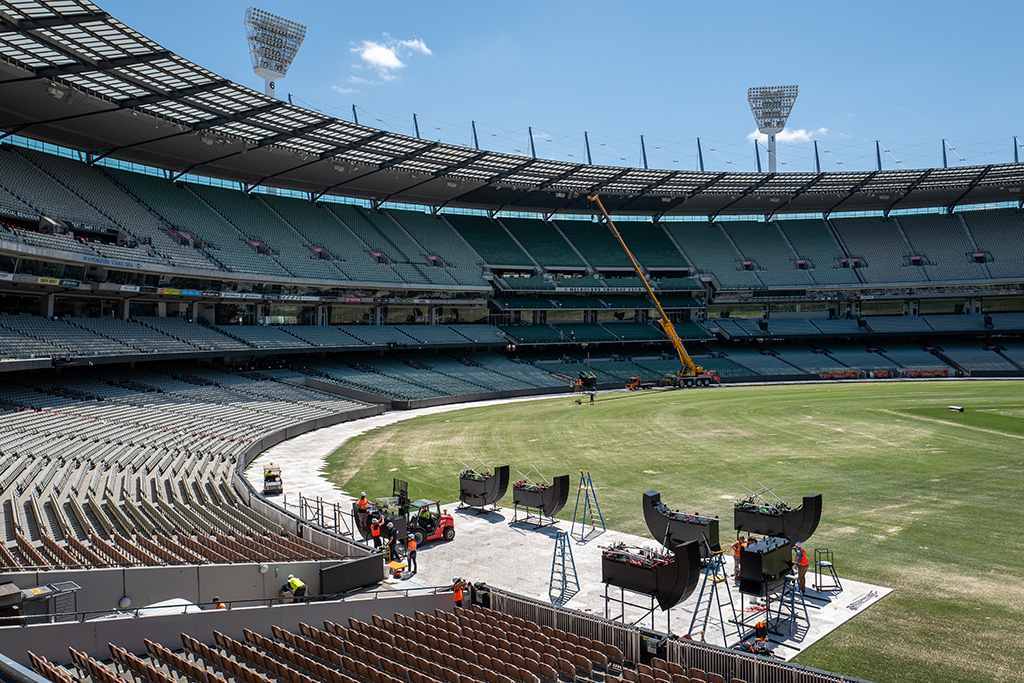 The frames and arrays were fabricated and assembled off site. Each array was then transported onto the ground and raised to a higher stand level whereupon Vertigo took care of the final stage of winching it into place. At this stage Rutledge AV, headed by project director Matt Edgcumbe and project manager Daniel Woodward, could only look on with all fingers and toes crossed.
"The beauty of the preliminary meetings and refining the approach," recalls Matt Edgcumbe, "was we went from embarking on a task of almost insurmountable difficulty, to something that may not have been 'routine', necessarily, but at least was highly manageable. The guys we were working with were excellent. They were all willing to make it work."
"The aesthetics of the array are worth noting," observes Rey Sumaru. "We didn't want something that looked like a bolt-on. The arrays blend in with the stadium architecture."
"In the case of the Northern Stand, the shape of each frame was different because of the arc of the roof," observes Scott Willsallen. "We had the architectural drawings validated with a survey but you only have to be out by a degree
or two to really notice it when you're throwing 45m to the first row of the seating. Thankfully, the installation matched the drawings and then, switching it on, the reality matched the plan, which was a very pleasing outcome."
More for you