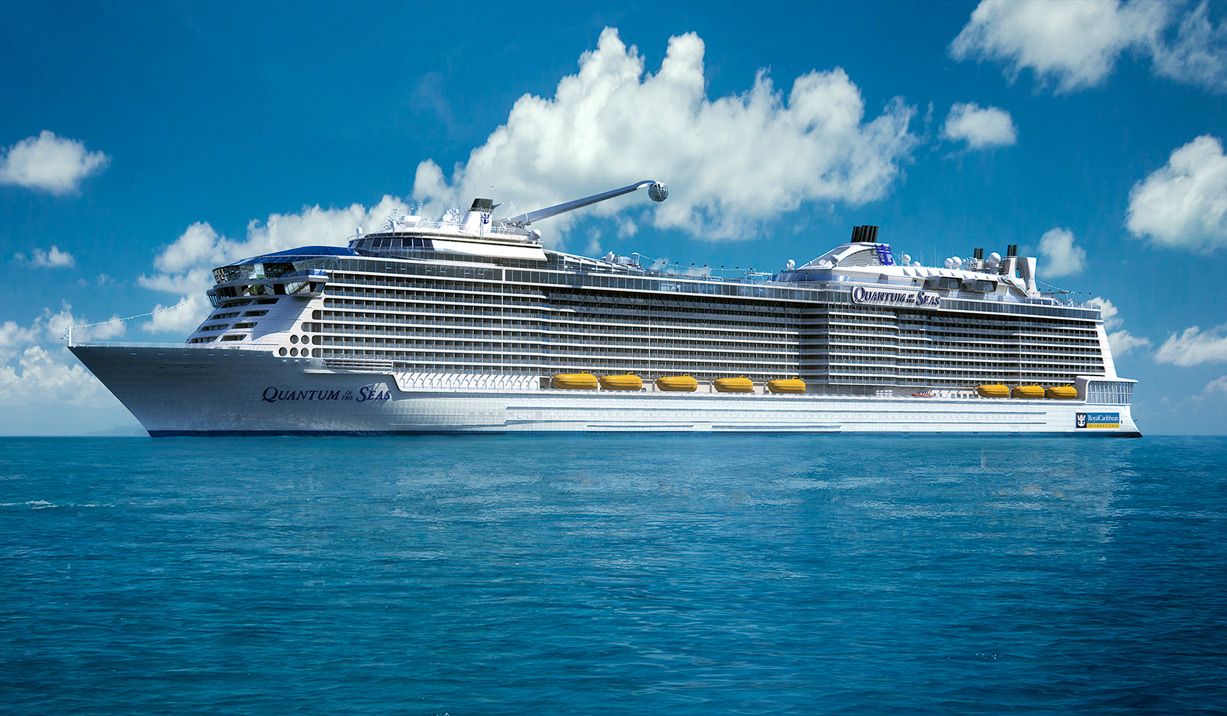 BROADCAST AT SEA
She may not be elegant but if you're lost at sea, this is the cruise ship you'd want to save you. Due for its maiden voyage, Quantum of the Seas is the first of the new Quantum-class of luxury cruise ships from Royal Caribbean International being built at the Meyer Werft shipyard in Germany. Part of its extensive on-board broadcast technology is L-S-B's IP-based VSM broadcast control system, from Finnish systems integrator TV Tools.
The technology has been completely redesigned and is now HD throughout, with video and audio signaling provided by a new platform. The heart of the system is a Riedel MediorNet signal routing system with 30-node spec. All on-board broadcast systems are controlled in an onboard broadcast centre, and operators can work on different productions simultaneously.
The VSM (Virtual Studio Manager) system controls the different systems on-board including all Riedel hardware, the video router, multi-viewers and signal processing equipment from Evertz, and AJA KiPro Rack recorders. The VSM is also used to control projectors and screens in different zones. The programmes produced are transmitted to the on-stage projectors and screens, and then recorded or transferred to encoders for transmission to one of 36 IPTV channels.
Different areas of the ship will have 22 remote controlled Panasonic HD cameras for recording performances in the various venues: Broadway musicals in the 1200-capacity theatre, rock and jazz concerts in the music hall, and flying dancers in Two70 located in the aft section of the ship. At night, the aft windows will create panoramic video mapping onto the 35m wide, 7m high projection surfaces, which will provide a backdrop to on-stage performances.
Source: media release
TV Tools: www.tvtools.fi
L-S-B: www.l-s-b.de
More for you