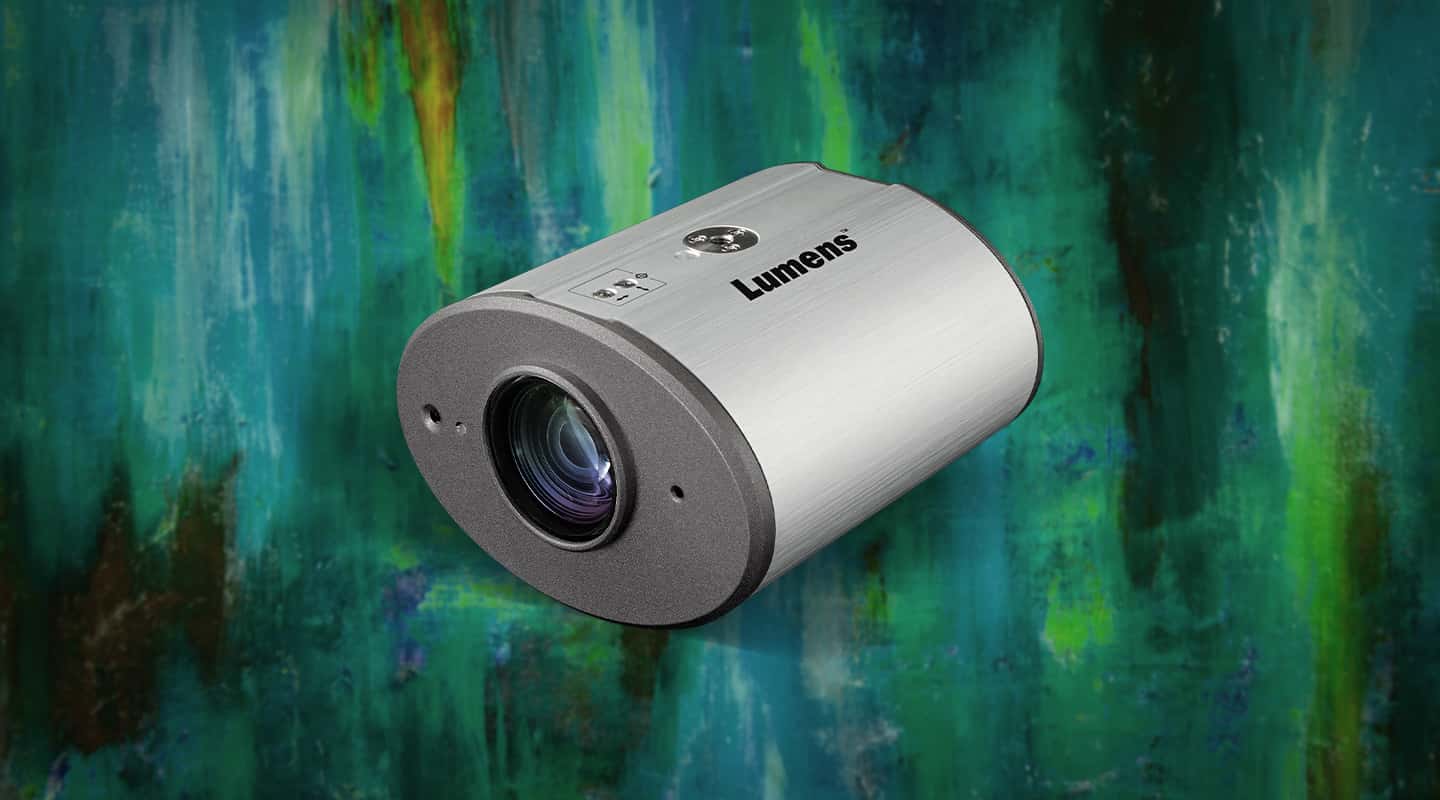 Review:/ Christopher Holder
Visualisers or document cameras traditionally present as a slimline marriage of a webcam and a Planet/Anglepoise lamp. Lumens has been in this particular space for a while but it has other applications in mind with this beast: the CL511 4K document camera.
Designed to mount on the ceiling it supersedes the HD CL510 and provides more than enough grunt for serious education, broadcast and commercial applications.
BACK PANEL BRISTLE
The back panel is bristling with a formidable array of I/O, including USB A and B ports, RS232, audio in and out, VGA, HDMI, as well as a socket to connect an extender sensor for the IR remote. There's a threaded DC power input as well. As impressive as all that connectivity is, even more impressively, you can run the CL511 via a single ethernet connection — PoE+ providing the juice.
As far as mounting the CL511 goes, it ships with a yoke mount and there's an optional flush mounting kit for a more resolved installation. The threads on the camera mean you can use any old tripod if you're not planning to permanently install the camera.
Before you think that the CL511 is just an odd-shaped Lumens box camera let me introduce you to the optics. 
300 TIMES OPTICS

 
The Sony 1/2.8-inch CMOS 8.6MP 4K sensor can shoot documents or objects larger than A-Zero size (which is a hefty 2.2 x 1.2 metre) at up to 4K resolution from a distance of around two metres. The level of detail you can capture is intense. There's a total of 300-times zoom available.
Another distinguishing feature is a built-in laser pointer that allows you to easily place objects in the centre of the frame.
The CL511 supports a wireless mouse to allow you to do some whiteboard-style annotations, all without additional software. For more whiteboarding sophistication, you can get the camera talking to Lumens' Ladibug document camera software.
Lumens CL511
4K Ceiling Camera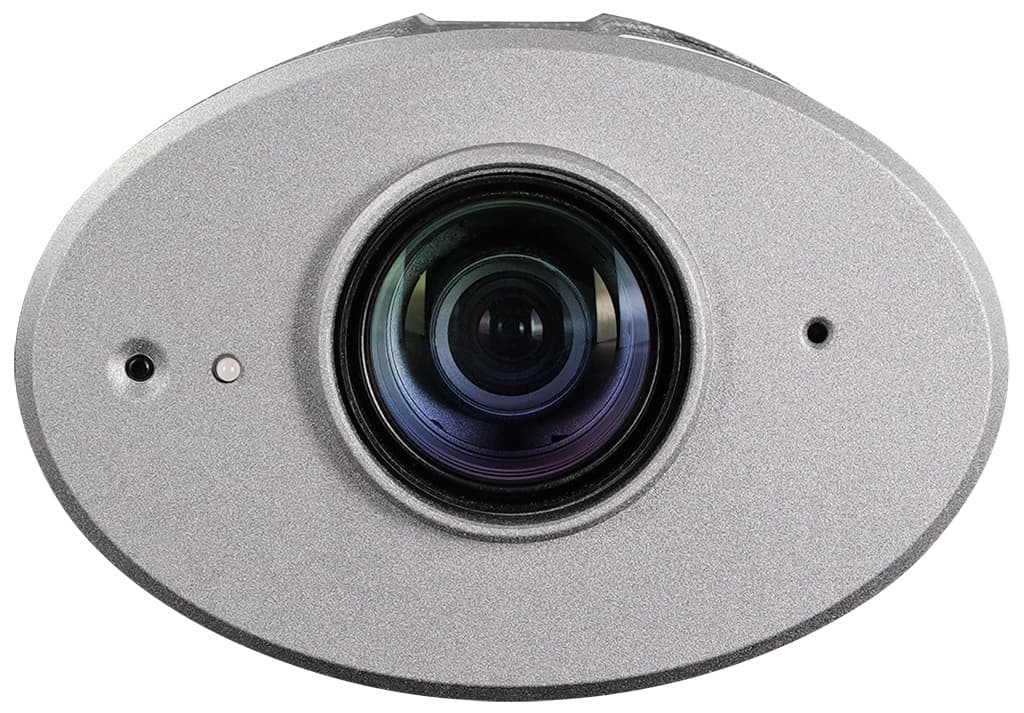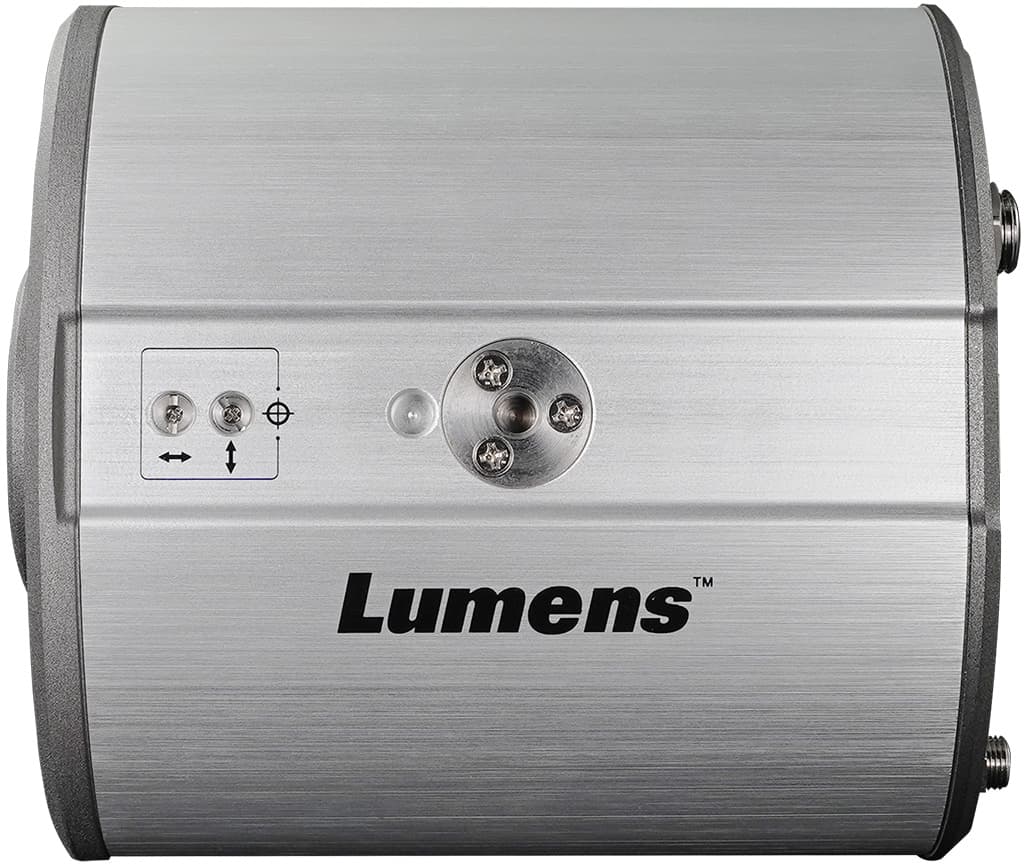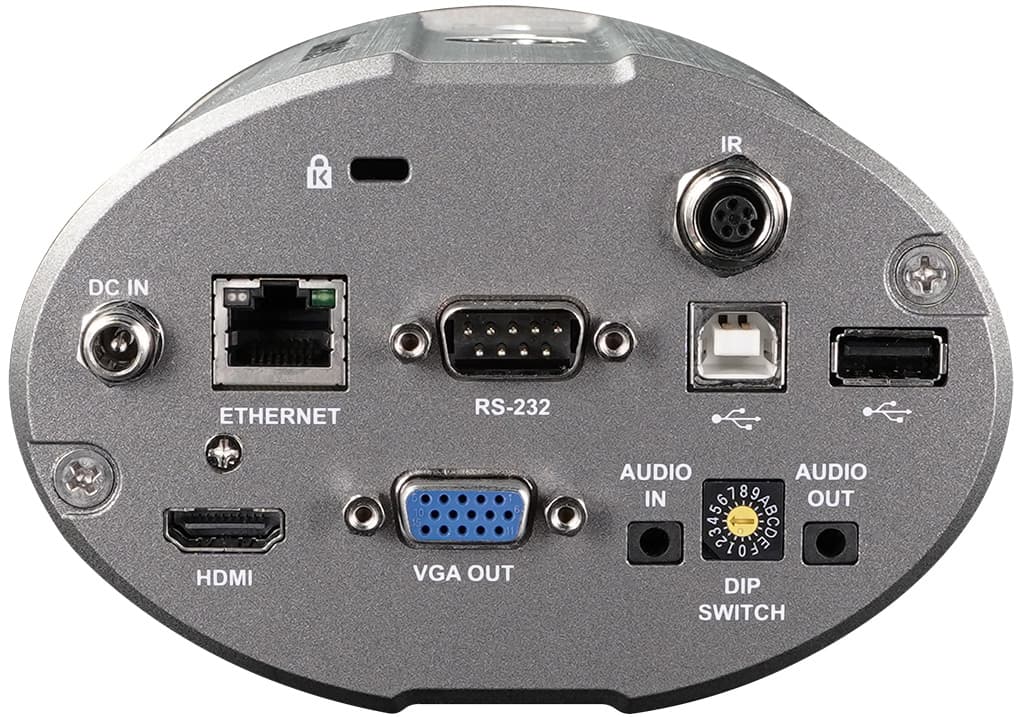 WORKING WITH THE CL
It's easy to work with the CL511. The IR remote gives you to easy access to zoom, brightness, auto focus, freeze function, and camera presets. You'll need to plug the unit into a display (take your pick of HDMI or VGA) to view the Menu settings on the remote. The menu has an annoying knack of disappearing just as you think you've found the right setting to tweak.
If the CL511 is on the network then Lumens provides a comprehensive web GUI for deep dive system and admin settings. This is as easy as logging into the IP address of the camera (which can be found in the remote control's Menu).
One gotcha: if you're using the ethernet port, you can't simultaneously stream video from the USB-B port.
The level of detail and zoom available is quite extraordinary. The camera does need some thinking time to refocus, and there were occasions where I needed to access the Menu to manually focus. You also need to access the on-display menu to pan as well, which might have been a handy feature native to the IR remote. I didn't really comprehend how handy the laser guide was until I was in extreme zoom mode, where you're dealing with, perhaps a 2mm square of space.
HIT THE ROOF
The Lumens CL511 looks to be a solid 4K workhorse for any application that requires high resolution overhead video and imaging — education, cooking shows, drafting/architectural and medical training are a few possible applications. Its optics are very powerful, the annotation and recording features are welcome, while its networking credentials make a good candidate for institutional use.
""
even more impressively, you can run the CL511 via a single ethernet connection — PoE+ providing the juice
More for you