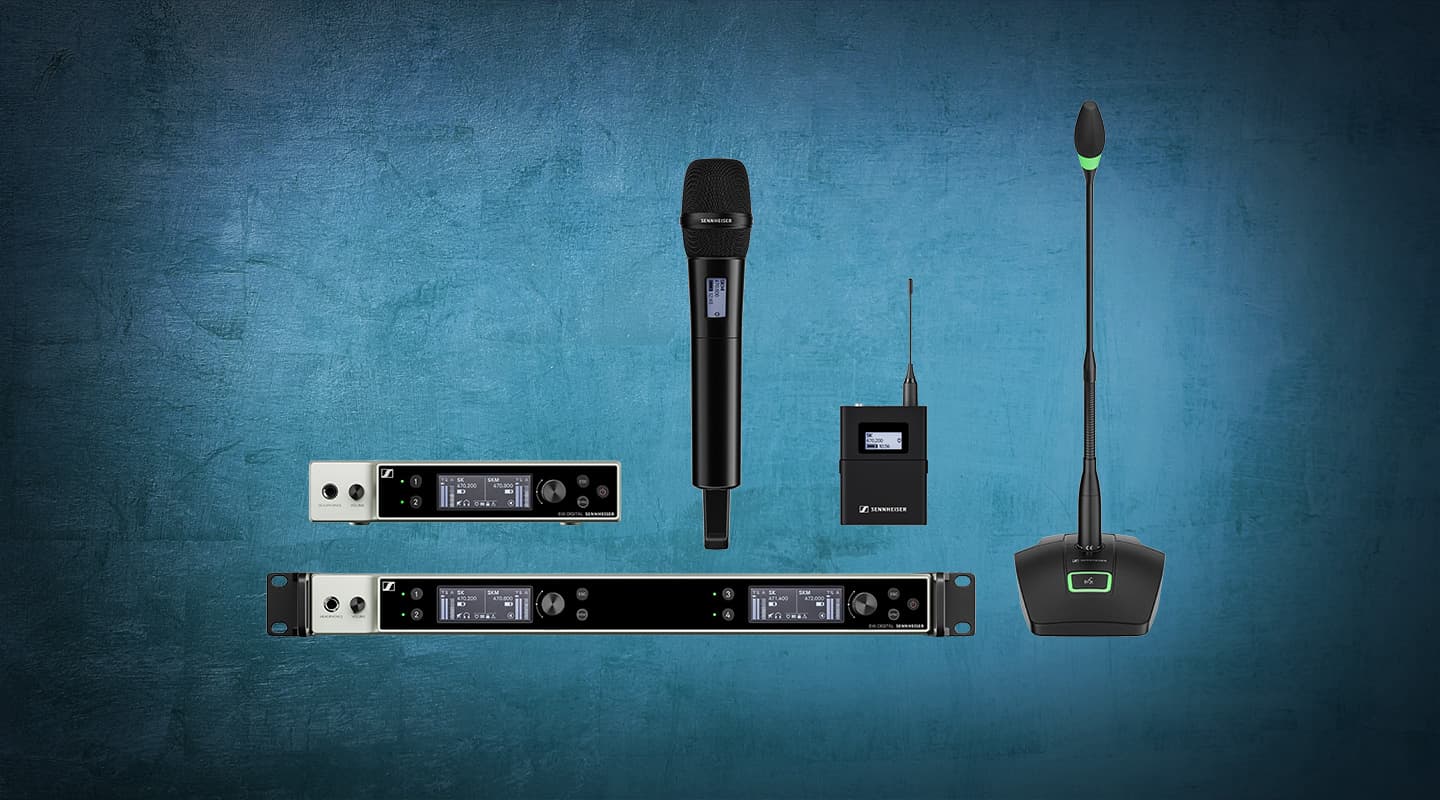 EW-DX might be built to a mid-tier price point but I can't see anything compromised about it. The new series sits between the top-spec 6000/9000 Series and the standard EW-D range. Improvements over the EW-D range include wider bandwidth, more channels, multi-channel receivers, encryption and the option of Dante (two-channel this year and a four-channel option in 2024). EW-DX family components can be purchased separately or in bundled packages chosen from a selection of three receivers and three transmitters. The receivers offer a choice of 2 x two-channel half rackspace units, one Dante-equipped, and a four-channel 19-inch rack version, with Dante. The three transmitters cover handheld, bodypack and tablestand applications (the SKP plug-on transmitter is a honorary fourth option — turning any wired mic into a wireless one — Ed.).
For the purposes of this review I had an EW-DX MKE 2/835-S set. It's one of the eight packages of matched components aimed at a big chunk of wireless users, in this case performers and business or education presenters. You get a two-channel EW-DX EM2 half-space rack receiver; the EW-DX SKM handheld transmitter with MMD 835 microphone module; and an EW-DX SK bodypack transmitter for use with the supplied lavalier microphone or instrument of your choice.
GO DIGITAL
The main advantages to converting the audio signal to ones and zeros before UHF transmission is the information arrives unaltered — unless you're out of range, then it doesn't arrive at all. This improves audio quality and range; increases information capacity (spectrum efficiency); and transmission security (encryption), with less interference. Sennheiser use its own SePac audio codec conversion technology delivering a system that Sennheiser claims has the widest input dynamic range of any wireless system currently available at 134dB with a latency of only 1.9ms.
Frequency selection used to be confusing but not here. By pressing the Sync button on the EW-DX EM2 receiver the unit automatically scans and chooses the most secure frequencies from up to 88MHz of tuning bandwidth. Intelligent Switching Diversity is an RF technology management that enables receiving antennas to silently switch channels between frames if needed. The equidistant tuning grid from their flagship digital 6000/9000 Series wireless systems eliminates intermodulation between EW-DX transmitters spaces frequencies 600kHz apart. This simplifies frequency coordination and enables up to 146 separate channels in standard mode or 293 in Link Density mode. That should be enough.
Not seen this before: the displays on the SKM handheld and SK bodypack transmitters have a great feature called 'e-ink' which continues to display the operating frequency and off/on status on the screen after the unit has been powered down. Handy if you're using several devices, you don't have to turn them on to identify them.
The EW-D SKM handheld transmitter is fitted with Sennheiser's Standard Capsule interface that's compatible with a range of 14 Sennheiser and two Neumann capsules. The MMD 835 microphone module supplied with the EW-DX MKE 2/835-S set is the reasonably-priced entry level option but it's still a good quality dynamic mic with a cardioid pick up pattern and high level handling.
The BA70 rechargeable lithium-iron battery pack gives the transmitter a full 12 hours of operation, a couple of double AA disposables also fits in the battery space and offer around eight hours run time. Both the SKM handheld and the SK bodypack have contacts that work with the range of optional Sennheiser in-device chargers to charge the batteries without needing to remove them from the units. Most recently, there's the LM 6070 module for the L6000 rackmount charger. However, the batteries need to be removed for this one. Transmitter output power of 10mW RF, delivers a working range of around 100m. Different frequency variants are available to match the requirements of different countries.
Sennheiser EW-DX
Digital Wireless Microphone System
---
PRICE
EW-DX MKE 2/835-S Combo Set: A$4799
---
CONTACT
Sennheiser: (02) 9910 6700 or sales@sennheiser.com.au
---
PROS
Excellent performance & options
Secure
Good spectrum handling
Dante option
---
CONS
Could have thrown in the soft cases
---
SUMMARY
An excellent alternative for venues and rental companies that need superior wireless performance, spectrum management, security and scalability without the high-end price tag.

""
Wireless systems can sound compressed, vague or distant but the EW-DX sounds fast and close
835 GOES DARK
The supplied MMD 835 mic capsule is excellent for general purpose use. Sennheiser recommends the EW-DX MKE 2/835-S set for professional users, presenters and educators rather than live stage vocals where one of the other more specialised capsules would offer better performance and/or tighter pickup patterns. The MMD 945 super-cardioid dynamic is twice the price of the MMD 835 but is great for loud stages. The top price cardioid and super-cardioid Neumann KK204/205 capsules would probably be the choice for gigs that require the highest possible fidelity.
Entry level or not, I was impressed with the sound of the MMD 835 capsule supplied with the MKE 2/ 835 Set and had no hesitation putting it straight to work at the recent Maldon Gothic Festival. A fun event celebrating the dark side of life, the all-black SKM handheld transmitter and equally black 835 capsule seemed fitting. I like a shiny mic for lead singers, not sure why, a bit of bling maybe, but black is discreet and professional.
Real Life were the headline act and singer Dave Sterry just replied 'great' when I asked how he liked the mic — that's the best reaction from a performer. I liked its presence, I found it to be super clear with an in-your-face delivery that cut through the band noise and hall-y room sound, like the proverbial hot knife. Wireless systems can sound compressed, vague or distant but the EW-DX sounds fast and close – it's a good capsule but I was also hearing the benefit of transmitting code rather than a waveshape.
I used the handheld transmitter/mic over the weekend and had nothing but praise for its sound, they had some unusual and noisy bands at the Gothic Festival but the monitor operator was happy with the easy level in the wedges. I can attest to the long battery life, one BA70 lasted from soundcheck until the end of the show, I'm used to changing them after soundcheck just to be sure — peace of mind and saving disposable batteries.
The mic clip is good… there's an art to those things. The MZQ1 microphone clamp is softish to the touch but holds well and is pleasing on the insert and release. The SKM handheld transmitter is quite large which is only a problem if you try to insert it into a regular clip — something that can happen on a stage with multiple mics.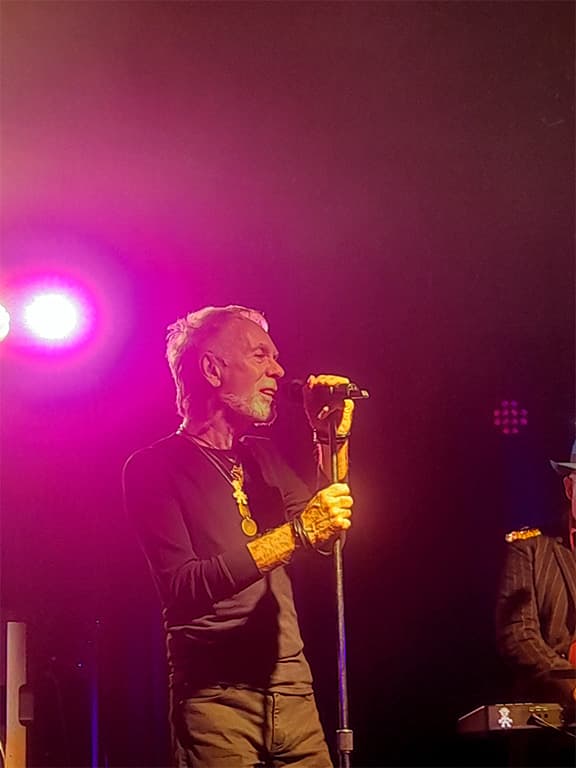 LAV PERFORMANCE CRYPT-IC
The EW-DX SK bodypack transmitter is familiar to those who know Sennheiser wireless products. The metal body can take the rough treatment these bodypacks sometimes receive – they get sat on, bumped etc. Clips on either side release the battery cover and expose the hard off/on switch and menu buttons. On top is the antenna, recessed Sync button, input socket and a Mute switch that is smaller than the switch on the handheld transmitter but feels similar to use. Available with either a 3.5mm minijack or a three-pin microphone input connector means it can accommodate all Sennheiser clip-on and headset mics, instruments or Neumann miniature mics.
The EW-DX 835-S set comes with the ME-2 omni lavalier microphone from a range of five omni and cardioid lavs plus five headset mics. The ME-2 is a high quality condenser microphone ideally suited to theatrical applications where the mic has to be out of sight, if possible. I tested it with opera singer Issie Hart performing her Tales From the Crypt show. The make-up lady clipped the mic in her hair above her forehead, the semi-rigid cable used to connect the ME-2 and the tiny capsule is ideal for this placement. It's not the ideal place to pick up a voice but it's a common placement for live stage shows, and, for it to work, the mic has to be as accurate as possible all around. Issie has a powerful voice and that certainly helps but the EW-DX system made surprisingly easy work of this task with good vocal level available well before things became unstable, a testament to the linear response of the ME-2 microphone and the overall system.
The following week saw Our Carlson opening at the Theatre Royal and his unique 'psycho poetry over backing track' performance needed a wireless mic — prowling the stage, he would have got all tangled up with a cable. He's also an act that benefits from clear diction to fully appreciate his less than subtle lyrics and the EW-DX MMD 835 kept up, it was good high and low – smooth on the sibilants plus noticeably resistant to popping and proximity build up.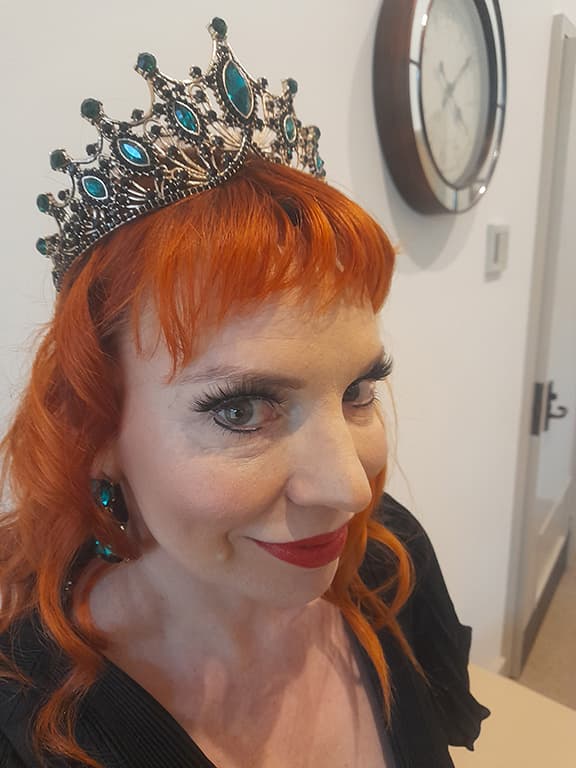 LARGER FIT
Scalability is a feature of the EW-DX system and for large productions it can be expanded with Dante integration and ethernet ports. The network-enabled EM2 receiver can be controlled by the Sennheiser Control Cockpit or Sennheiser Wireless Systems manager software using the ethernet RJ45 connector. Sennheiser's Smart Assist app uses Bluetooth LE to communicate with an Android or IOS device allowing remote access to most of the systems functions (due to be fully integrated this October) and a range of third-party monitoring and control apps are allowed. AES256 encryption secures the transmission.
As well as the EM-2 rack receiver and the handheld/bodypack transmitters the EW-DX MKE 835 Set includes two BA70 rechargeable battery packs, an EW-DX power supply with a bag of international adapters, a rack mounting kit and four rubber feet. Not included is the L70 USB charging station or a soft case for the handheld transmitter.
EW-DX Evolution Wireless Digital Series combines simple, practical operation with the latest tech. All high quality gear, tough and well made at Sennheiser's factory in Romania. The digital transmission is excellent, the system is flexible and expandable with a choice of great capsules. The Sennheiser EW-DX MKE 2/835-S set is priced for professional use and will perform well in demanding situations where a reliable, foolproof wireless system is a valuable thing.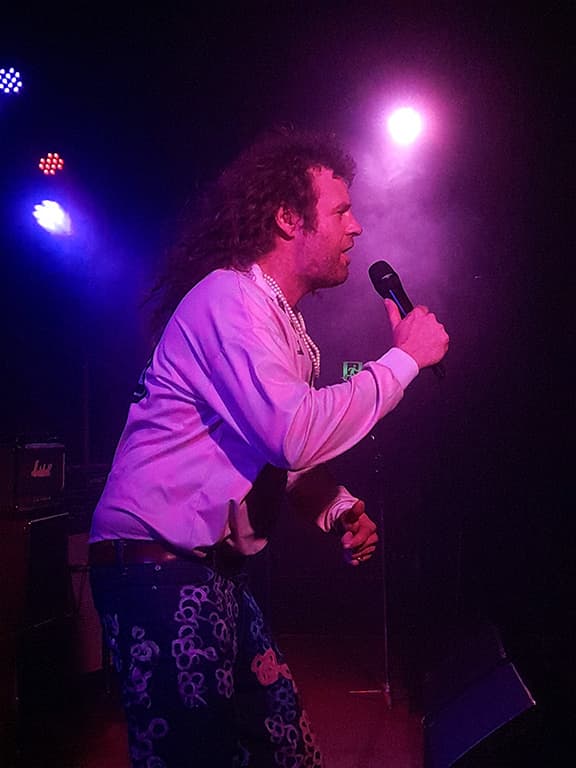 More for you