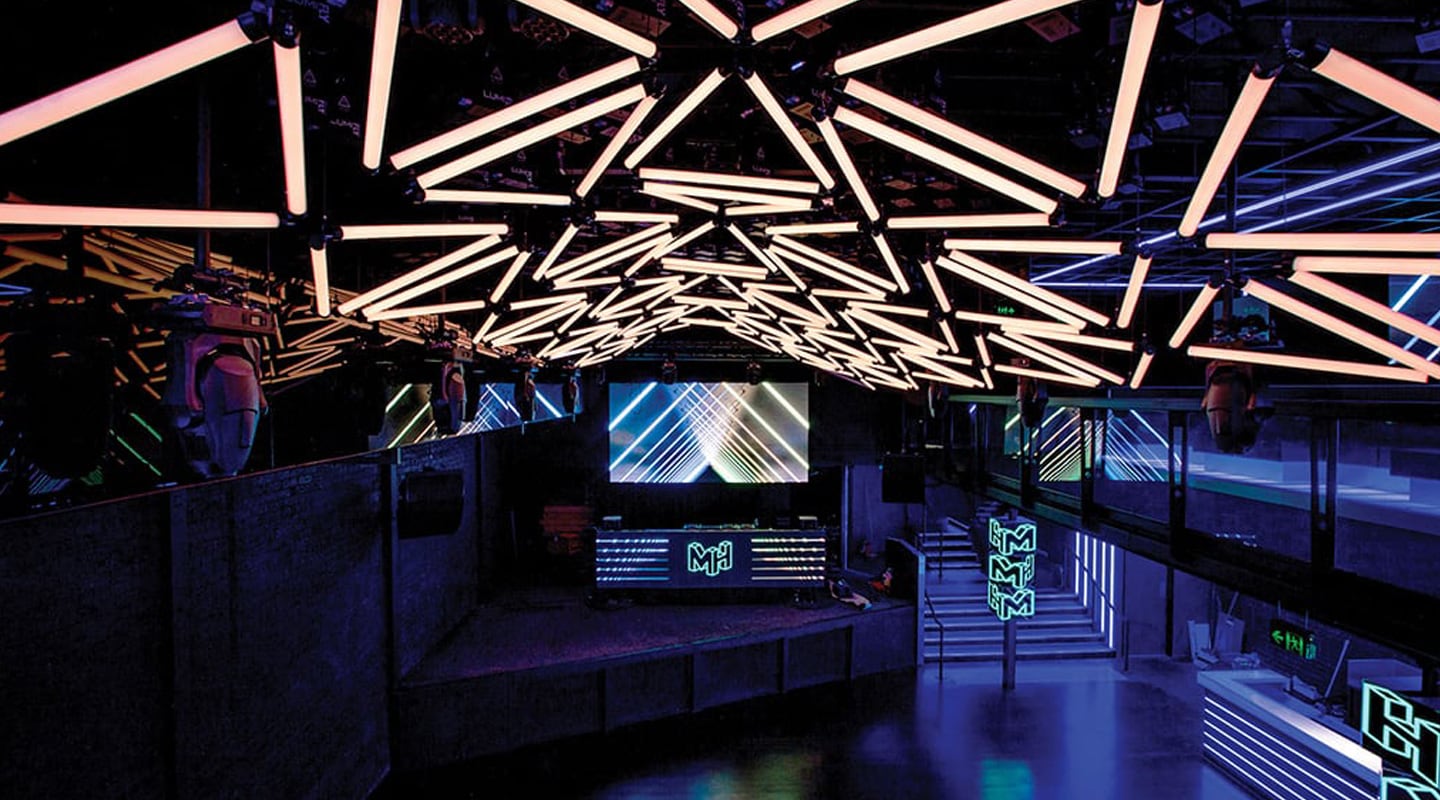 As public gathering restrictions eased in WA, Magnet House on Murray St made a swift impression in Perth's nightlife scene. The newly refit nightclub has been open for business since late June 2020 and is a bustling hive of music and dance most nights of the weeks.
Magnet House is known for its extravagant dance floor experience.  No expense was spared in providing an experience bordering on sensory overload. The fully automated LED ceiling is made up of a network of motor-driven tube lighting which races up and down during DJ sets to create an other-worldly atmosphere. Various other LED displays throughout the venue play colourful loops and themed imagery. 
The brief was as you'd expect of a nightclub – an utterly immersive, visceral and powerful sound that could be felt as much as it was heard, but ideally not seen.
Being an irregular room shape, achieving the right sound was always going to have its challenges. Stage right is hard up against a wall and the roof full of moving lights limited mounting location options for the front of house loudspeakers. 
"The PA had to be out of the way of everything moving in the roof – upfront and in your face sonically but not visually," says Luke Willott of CCA Productions, the Perth-based audio business charged with upgrading the Magnet House PA.
Furthermore, a number of screens on pillars situated in various points around the room act as sound barriers to those standing behind them. Fill speakers were a necessary consideration to avoid dead or quiet spots behind these visual elements.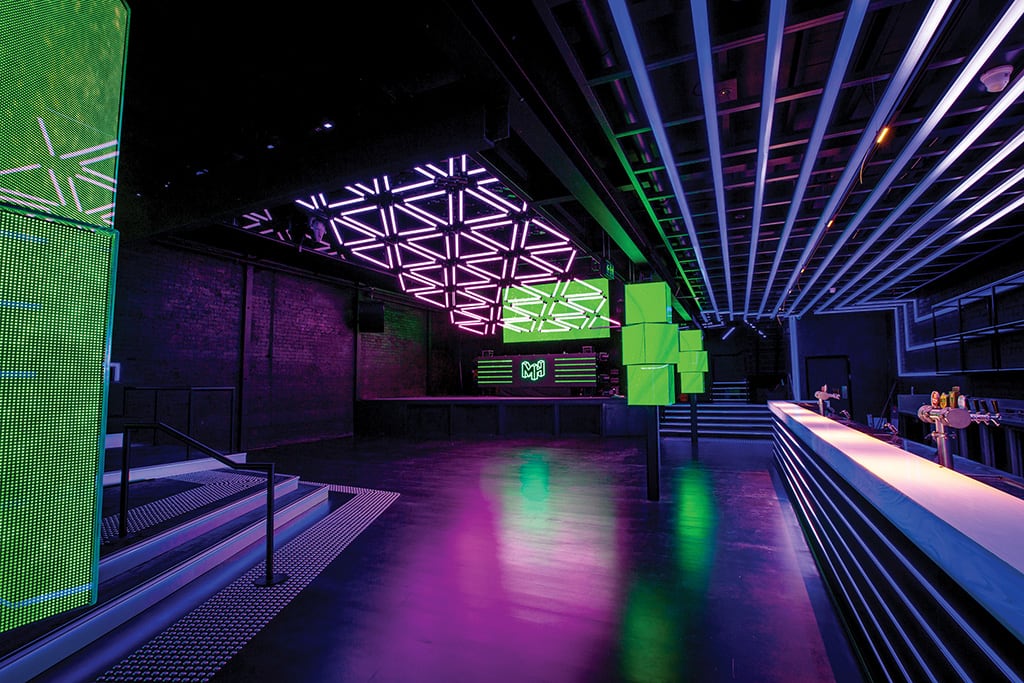 GO BIG
Having trialled a handful of front-of-house options in Magnet House including d&b V-Series arrays, the final decision was to deploy d&b's brand new A-Series product, which conveniently was released the same time the venue went into hibernation for the refit.
Configured as dual hangs of three d&b A-Series AL90s per side, the six loudspeakers supply more than enough power and force to excite the space even when it's packed.
Luke is particularly impressed with the A-Series' ease of installation. "The sharp angles of the A-Series cabinets are literally shaped like the letter A – you can get the clusters really tight on the back if you want to. I can see us using it again for sport, rock and roll, worship, because you can just sneak it into a corner and get maximum splay."
With its constant roster of DJs and electronic music acts, it was crucial Magnet House had earth-shattering low end while controlling spill to the adjacent music venues. CCA spec'd the big boys.
"It's a complex that has lots of different spaces, each with loud PAs," explains Luke, "so it was important we minimised bass bleeding between spaces.We've got a cardioid sub array with the d&b J-Infra triple 21-inch sub and d&b V-Sub, the latter which is the recommended pairing for A-Series at this stage."
Dotted about the space are a number of d&b 5S point source loudspeakers, "discreetly filling in any little holes around any audio obstruction that's come from adding some of the visual aspect."
The whole system is currently powered by d&b D80 and D20s although Luke is eagerly anticipating the opportunity to switch them out for the new d&b 40D high-performance installation amplifier. "We have the 40D amplifiers on back order, it's d&b's first install amp getting close to the power of the D80 and it also has the same touchpanel of the touring amplifiers. I think it'll really complement the A-Series in Magnet House."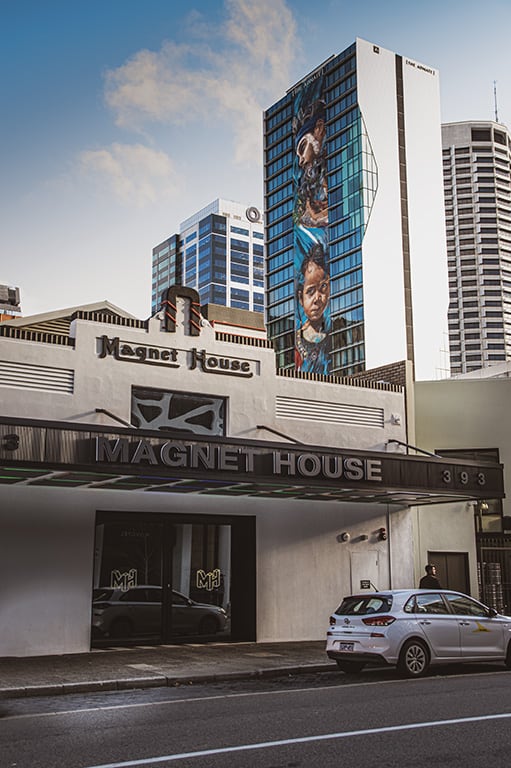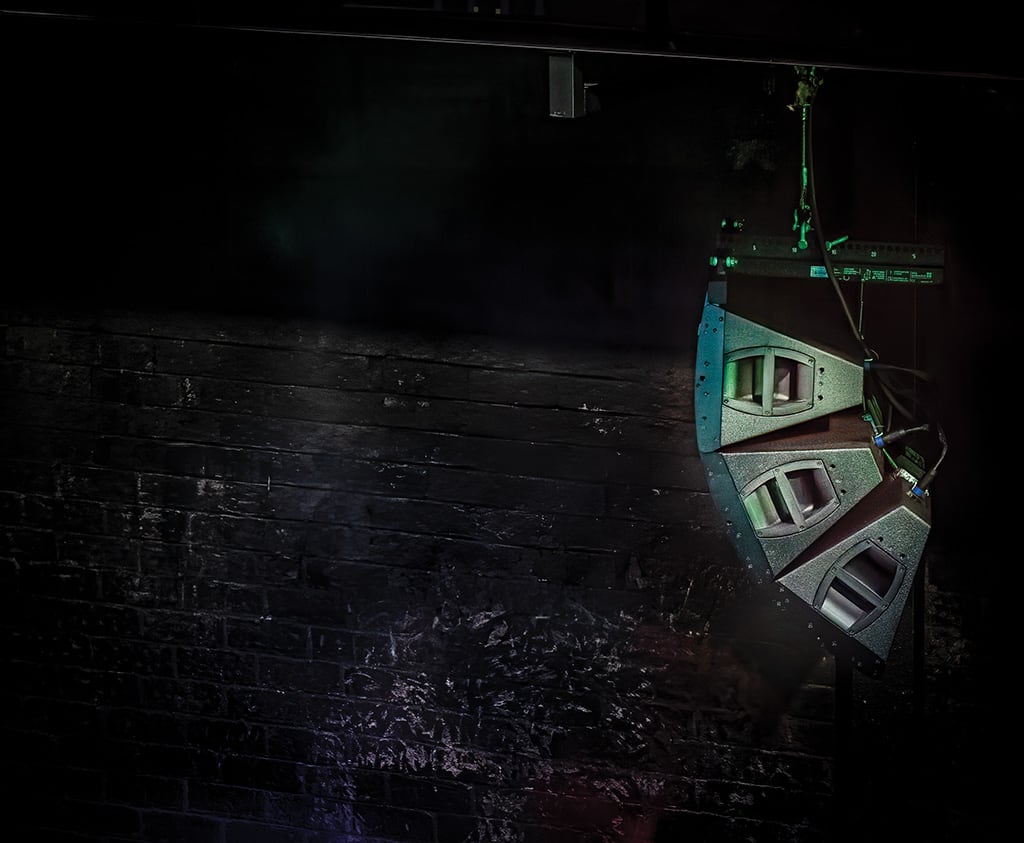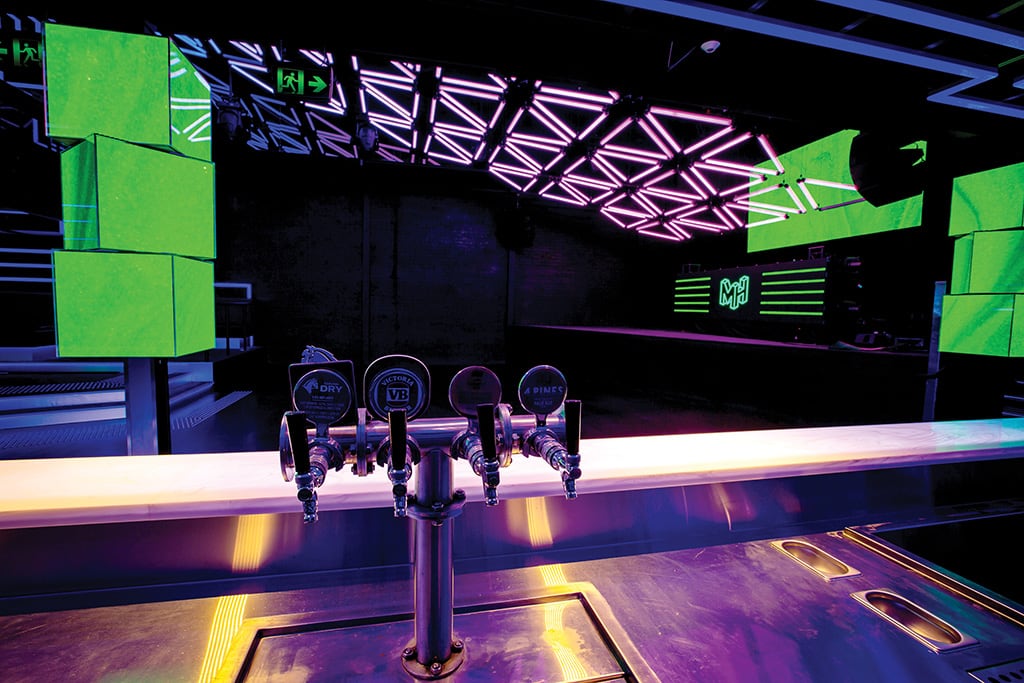 MAGNETIC
The new system is hitting the spot. "The venue is happy, the punters are happy, the production manager is happy," says Luke. "Feedback is that it's full and fat sounding, lots of low mid chunk, and it suits the EDM roster at Magnet House perfectly."
Luke is thrilled to be one of the first in the country to work with d&b's innovative and flexible new loudspeakers line. "I think A-Series is a very clever product. It's a bit of a Swiss army knife in that it can be a front of house in a small venue like Magnet House, or it can easily be a front or side fill. Or stack two of them on a couple of subs for a great DJ fill. Then, impressively, you can hang four of them together and steer it with ArrayProcessing. That's next level, really. It's got a few feathers in its cap."
More for you