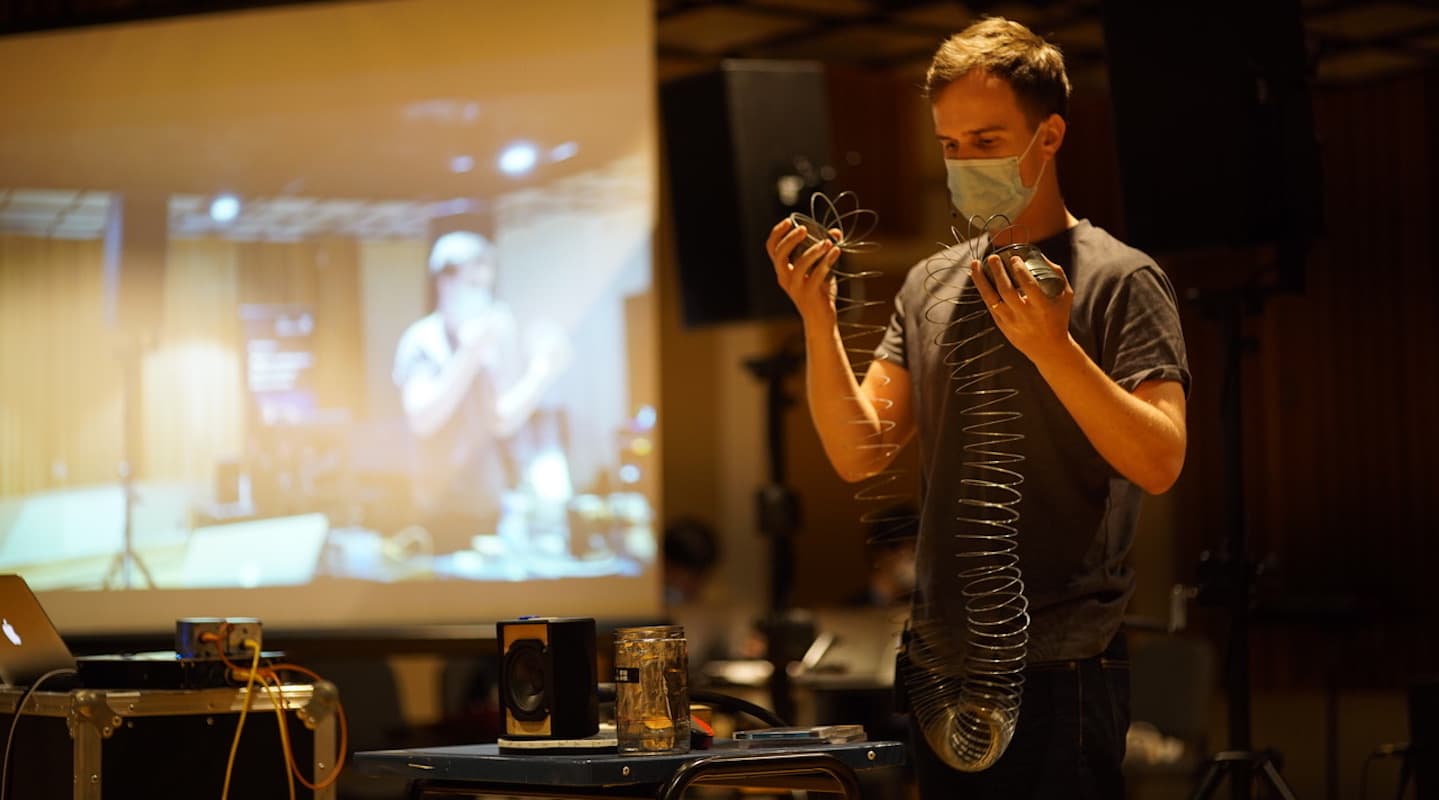 German audio technology and solution company d&b audiotechnik was chosen to educate and inspire music students at Singapore's prestigious Yong Siew Toh Conservatory of Music during the Mix With YST (MWY) 2020 workshop. d&b conducted three seminars over the course of three days providing students with a comprehensive guide to the basic principles of acoustics and the capabilities of immersive sound technology.
Leading the seminars was d&b's Asia Pacific team lead, Gareth Kelbrick, who has over a decade of experience in the professional audio industry. Kelbrick used his passion towards sound technology and his immense expertise to educate and mentor future sound professionals through keynotes, lessons, and sharing his real stories.
"We specifically chose d&b to facilitate this course because they lead the way in the pro audio industry and are recognised globally for producing high-performing, reliable products," said Zhou Xiao Dong, Professor, Yong Siew Toh Conservatory of Music. "d&b has achieved a superb reputation in the educational domain, not to mention a great market reputation in Singapore, so choosing them for this course was second nature."
"At d&b, we value the interest, passion and drive that young people exude when they begin learning about our remarkable industry," said Anand Narayanan, President of APAC, d&b audiotechnik. "It is our pleasure to spread knowledge and welcome such collaborations with colleges and universities in order to help expand the students' education on the latest innovative technologies such as 'Soundscape' and strengthen the industry into the future."
Kelbrick presented three seminars during MWY2020 from August 25-26 on different topics including electroacoustics, line array theory, and immersive technology. d&b is well-versed in these categories, with its immersive sound technology, Soundscape, recognised around the world for creating a unique 360-degree, immersive sound experience that is incomparable.
"It was exciting for us to see so many enthusiastic students attending the seminars, eager to learn more about the industry," said Kelbrick. "It was an honour to be asked to present these courses, share my insights and represent d&b, all while supporting our goal to help nurture the next generation of audio enthusiasts."
Each live session was filled to capacity containing 30-40 students, but for those who could not attend, the workshops were posted to the University's YouTube channel.
More for you