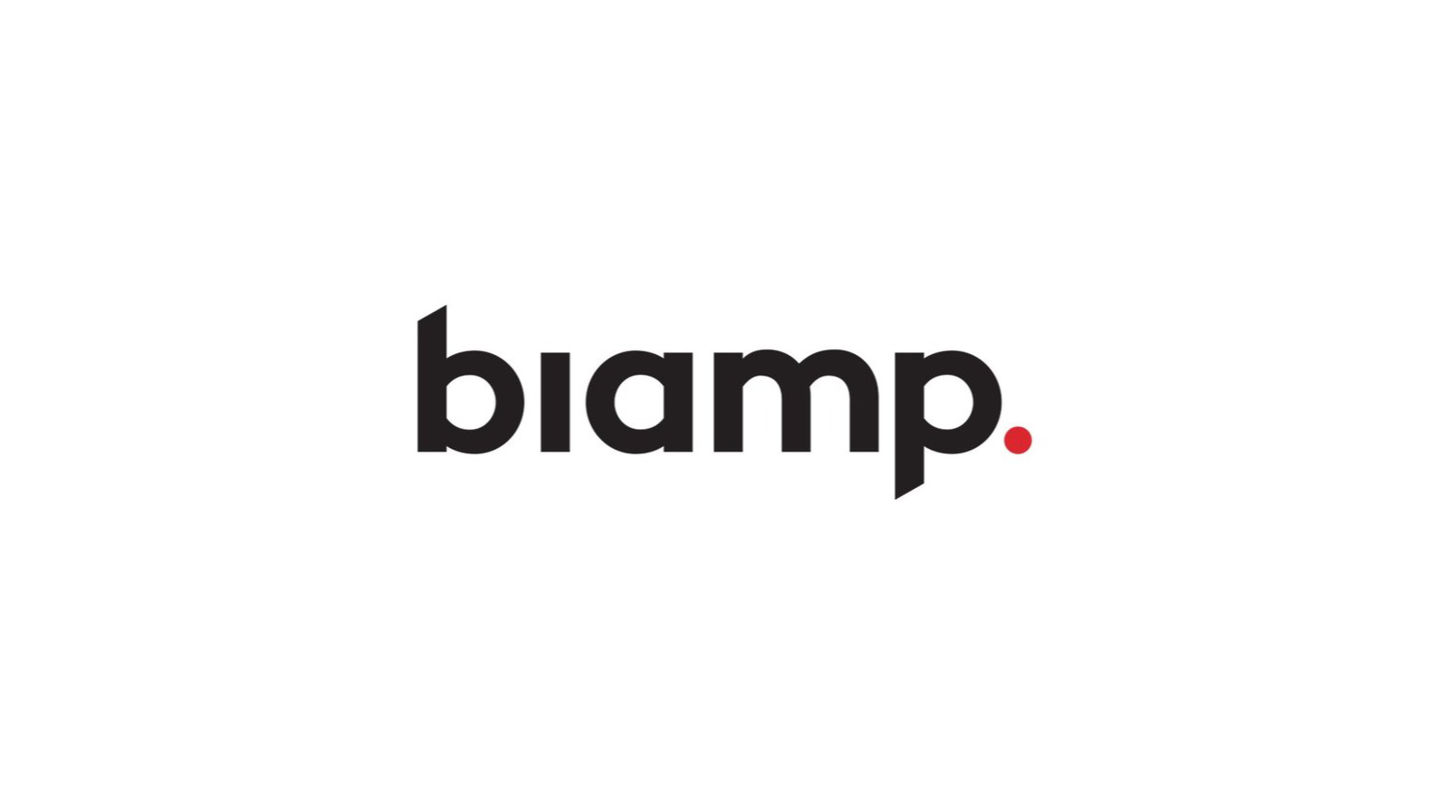 Biamps job listing follows…
What we do:
We make the world's most extraordinary audio and video solutions. For over 40 years, Biamp has created and innovated professional audiovisual solutions that enable great communication. From the smallest of rooms to the largest of venues, we empower true human connection in every space.
As we grow to meet our customers' needs and evolve to address the challenges of tomorrow, one guiding principle remains the same:
Biamp connects people through extraordinary audiovisual experiences.
About our company:
We're growing. In the span of just four years, five companies have joined the Biamp family, increasing our product offerings and expanding our presence within the global market.
We're global. Installed in thousands of applications in over 100 countries, our products are supported by our employees located throughout 15 Biamp locations worldwide.
We're empowered. Joining a scaling company means employees have greater opportunities to gain experience while effecting genuine change within the organization.

 

We're cutting-edge (but local about it). Initial design, engineering, manufacturing, and testing are all managed within our own facilities, leading to shorter lead times, faster responses, and greater convenience for our clients overall.
Summary: 
The successful candidate of the Technology Architect role will work with our Australian team and existing channel partners in Australia and New Zealand to deliver both full geographic coverage and market segment coverage. The successful candidate will be able to display a passion for the industry, a desire to build upon some very established and highly successful relationships.
Developing and responsible for that all Biamp product lines are represented successfully in the marketplace. Contribute to the development and planning for the go to market strategy for each product line in close co-operation with our existing Distributor.
This position is a primary source for pre-sales technical and design support for Biamp's Product Lines with an emphasis on network planning and design into Audio Visual projects.
This is a technical sales position, one that have outstanding oral and written communication skills. Educates and influences our end users, consultants, and AV integrators. Incorporates all design and performance attributes of our products and technology, in a pre-sale capacity.
The Sales Engineer will also liaison and work with our partners to ensure jointly that Biamp is promoted, conduct marketing events, seminars, training and leveraged into all opportunities with integrators, consultants and end users.
Essential Functions:
Improve on our

 

strong liaison between Biamp and our Distributor, build relations with our channel partners, dealers/integrators, the specifier community, and end-users.

 

Monitor industry trends and competitor activity and provide timely feedback to the Company.
Identify new market opportunities and develop executable plans to win new business.
Active participation in industry trade show events and regional channel partner events.
Drive the technology evaluation stage of the sales process with major projects and key clients. The Sales Engineer will take the lead support-role for the development of system design. The Sales Engineer will be instrumental in ensuring clients develop "network readiness" in advance of deploying networked Biamp solutions.
Manage all elements of the technical communication between Biamp and end users, consultants and AV integrators up to the point where the product is ordered. This includes writing (or participating in writing) proposals, drafting design drawings.
Work in conjunction with Biamp Product Management and Marketing in the Biamp HQ (Portland, Oregon, USA) providing local technical and product intelligence.
Develop relationships with client decision-makers and technical staff after being introduced by our sales managers. The Sales Engineer is their technical resource for pre-sales design evaluation and support.
Explain and demonstrate the technological aspects of the product being marketed. Training in the field at integrators, consultants, and end-users on all aspects of Biamp's equipment, its functions and its uses.
Drive the sales process through all phases requiring technical or design decisions. Fully explain to clients how a Biamp solution solves their issues. Increase Biamp market share by providing world-class technical expertise on every project.
Take training on sales techniques and skills on an ongoing basis.
Respond to functional and technical elements of RFIs/RFPs in support of our distribution partner.
Give technical presentations direct to consultants, key end-users, MEP firms and architects in this region. Develop and deliver product demonstrations as needed.
Qualifications:
3 to 5 Years of experience in a similar technical sales support role within the Pro Av Industry.
Extensive computer networking design and support experience (preference in audio video transports AVB, Dante, Cobranet, VoIP).
Relevant IT industry qualifications desired. (utilize IP networks for distribution and routing of professional audio / video systems via software configurable DSP).
Experience in the professional audio video industry including contacts with integrators, consultants, and end-users.
Verifiable history in building long-term relationships with clients.
Extraordinary teamwork and communication skills.
Strong technical presentation skills, and the ability to address a wide range of business and technical people, from company presidents to non-technical staff.
Strong self-motivation to enable efficient work in a location remote from the company's headquarters
Good computer skills.
Comprehensive general technical audio and video knowledge.
Bachelor's degree in a technical field is required in this position or equivalent experience in a related position.
The successful applicant will be based in preferably Sydney or Melbourne with nearby access to an airport. The position requires the ability to travel often throughout Australian and to a lesser extent New Zealand, which will include trips to Biamp's headquarters in Beaverton, OR, and occasional trade shows.
Work Environment:
Up to 50% of travel and one or two international trips per year.
More for you