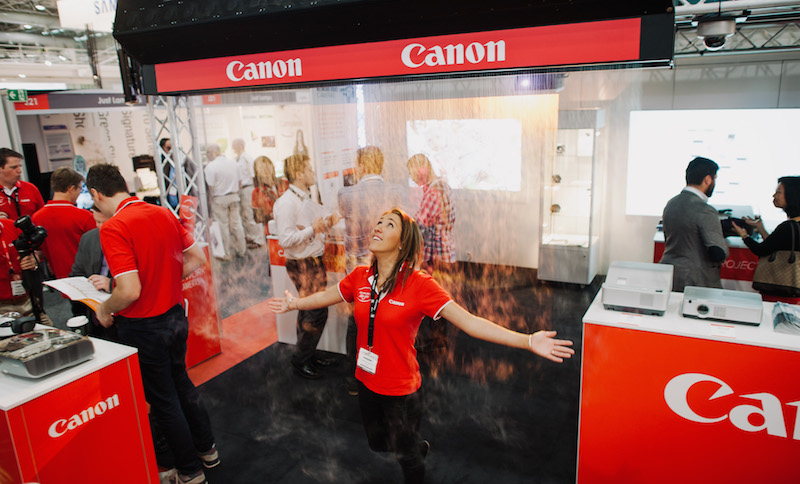 BEST IN SHOW
What's On at Integrate 2014
Sydney Olympic Park, August 26-28
Australia's largest AV and integration trade event takes place at Sydney's Olympic Park next week, and promises some impressive figures: more than 550 participating brands, 134 product launches, 27 different category solutions (on par with global AV shows ISE and InfoComm), and more than 120 exhibitors with a bunch of new entrants to the annual AV tradeshow.
Too much to see and do? Here's our guide to what's on, and all the links you need.
New Exhibitors
More than 30 new exhibitors have been enticed to show their wares this year including major entrant KNX National Group Australia, exhibiting as KNX City with display member solutions that complement KNX products, the global standard in Open System Interconnection (OSI) based network communications protocol for intelligent buildings. KNX members, including manufacturers, systems integrators, resellers and training providers, will offer interactive application and product displays, demonstrations of KNX ETS programming software and case studies from members and systems integrators. KNX: Stand A86.
KNX: www.knx.org.au
Other new exhibitors include:
Advantech: UTC series self-service kiosk solutions – stand F96
Cruiser Interactive: Touchscreen software for multi-user collaboration – stand G42
MultiTouch: interactive propriety interactive display systems – stand E40.
Ricoh: Office imaging equipment, production print solutions, document management systems and IT services – stand C52.
130+ Product Launches
Product launch highlights this year include:
LG's 98LS95A 98-inch edge-lit LED widescreen ultra-HD display should be fairly visible on the floor. Touted as providing the sharpest picture available on a large screen display, the commercial grade monitor offers 16:9 aspect ratio, 3840×2160 resolution, 8 million pixels, and LG's IPS (In Plane Switching) panel technology. LG: stand C2.
Digital Projection's HIGHLite Laser 12K 12,000 lumen solid-state projector. Designed for 'fit and forget' installations, the new three-chip projector offers 20,000 hours of operation with Edge Blend; Geometric Correction; fully active 3D with up to 144Hz refresh rate; dual HDMI 1.4, DVI and 3G-SDI inputs; HDBaseT connectivity and lenses ranging from 0.77:1 to 6.76:1. Amber Technology: stand E6.
Axis Audio Visual is launching SVSi's N-Touch stand-alone, dual-gang IP wall controllers that send commands to multiple IP clients with the push of a button. Combined with SVSI encoders and decoders, N-Touch offers a low-cost video delivery system with control. Axis AV: stand F84.
Production Audio Video Technology will feature the powerful, scalable EAW Anya sound reinforcement system. The straight-hanging speakers have no vertical splay and can be adapted for all venues and performance types, and offer onboard diagnostics to monitor and manage a full frequency range across a user-defined area. PAVT: stand B6.
Christie is launching its Christie Brio Solutions range of unified communication and collaboration presentation systems with BYOD capability, remote whiteboard sharing and direct audio plugin. Christie: stand F66.
Audio Visual Industry Awards

InfoComm International will host a free evening for visitors and exhibitors on Wednesday 27 August with networking drinks from 6pm at the Integrate Bar on the show floor, followed by the AVIAs winners announcement and presentation ceremony. Administered here at AV Asia Pacific with the participation of the Association of Technology Managers (AETM), the Australasian Lighting Industry Association (ALIA) and InfoComm International, the AVIAs are now in their 5th year and we've seen a substantial increase in interest and entries, notably a doubling of the projects nominated in the big budget (exceeding $500K) commercial or government installation category.
We'd particularly like to thank the hardworking judging panel this year as they make their final decisions:
Terry Coe –University of Western Australia (AETM president)
Scott Doyle –Monash University (AETM secretary)
Matthew Loupis – Innova-Tech Consulting (InfoComm)
Joseph Mercurio – Victorian College of the Arts and Music (ALIA)
Marcus Pugh – Resolution X (ALIA)
Paul Van der Ent – VideoPro (InfoComm)
AVIAs: www.avias.com.au
TRAINING OPPORTUNITIES
InfoComm Education Programme
InfoComm International is offering 10 educational seminars across the three days of Integrate, kicked off by our very own editor here at AV Asia Pacific, Andy Ciddor (who delights in pointing out that he started lighting for cameras before colour television). The course programme offers professional development for those in the AV industry run by Certified Technology Specialists to develop skills in creating, operating, servicing and managing activities around AV solutions.
Tuesday, 26 August
10.30-11.30    Videoconferencing Lighting (Andy Ciddor, AV Asia Pacific)
12.00-1.00     Technology in Collaborative Learning Spaces; Flipping the Classroom (Graham Barrett, AMX)
2.00-3.00       Evolution of AV Managed Services in the UC Environment (Peter Swanson, AMX)
3.30-4.30       HDBaseT for Education – A Practical Experience (Muller Steyn, Kramer Electronics)
Wednesday, 27 August
10.30-11.30   BYOD – Challenges & Applications (John Ungerer, Kramer Electronics)
12.00-1.00     Room & Spatial Planning for AV Systems (Ben Moore, Arup)
2.00-3.00       License Cabling for the Future (Peter Coman, InDesign Technologies)
3.30-4.30       DD-Ready – Digital Mics in 2014
Thursday, 28 August
10.30-11.30    Unleashing AV Performance Testing, the New InfoComm standard (Richard Morrison, Norman Disney & Young)
12.00-1.00     AV Project Management in Construction (Michael Comiskey, AECOM)
InfoComm Education details 
Future Trends Talks
The inaugural Future trends seminars will explore key emerging trends around unified communications, smart building and digital signage technology. The free programme comprises one international keynote and two supplementary sessions on each day in the Sommerville Room off the foyer.
Tuesday 26 August: Unified Communications – Dimension Data Microsoft, Acano, Pexip, Crestron
Wednesday 27 August: Smart Building – KNX, Somfy, mySMartCTI, ABB
Thursday 28 August: Digital Signage – Digital Screenmedia Association, Rutledge AV, Aduro, Sumo Vision
Future Trends Talks details
Live Architectural Case Study
The Integrate Bar will be transformed into a live architectural connectivity case study, designed by architect Matt Reynolds of Populous and supported by Rutledge Solutions. The environment will showcase AV technologies, networks and visual displays from solution providers to remonstrate their practical application in the retail, hospitality, corporate and healthcare industries.
Architectural Case Study details
Entertainment Technology Training
Training this year is divided into two sections, with a seminar area and another for workshops and demonstrations. The free programme offers hands-on training, case studies and seminars on audio and entertainment technology across the three days with session topics including RF Tips and Tricks, Watchout Basics, LED Lighting, Shure Advanced Wireless Seminar, Crestron Digital Media 4K Evolution, and The Digital Dividend.
Entertainment Technology Training details
Technology for Worship Seminars and Workshops
Sessions will be held through the show are designed to educate everyone from pastors and worship leaders to volunteers in areas including acoustics, microphones, projectors, consoles, video capture and lighting.
Technology for Worship details
CEDIA Training Programme
CEDIA Training has introduced key elective courses relating to new technologies and trends with 23 sessions running across the three days. Learning outcomes are:
Gain advanced knowledge of ways to assess, manipulate and manage AV, lighting, video and networked systems
Gain technical proficiency and be able to examine the impact, safety and ergonomics of room design in relation to home and business AV systems
Learn operational efficiencies in business management
Understand profit and growth potential for your business
Fully document, set-up and monitor all specifications
CEDIA is also running its Electronic Lifestyles Awards for the best in home technology design, installation and integration on Tuesday August 26 at the Integrate Bar from 6.30pm. Limited tickets are available for $100.
CEDIA Training details
More for you