/
/
Excellence In Education
Excellence In Education
MAXHUB debut new education solution in ANZ market.
The new E2 Series from the MAXHUB IFP range is a pro-grade classroom display that conveniently combines effortless operation and innovative safety features — reducing impact to health, and improving learning outcomes for teachers and students alike. The flicker-free, high-contrast 4K screen renders the fine detail of text and handwriting with astonishing clarity, and with a Delta E of ≦ 2 colours are displayed with almost 1:1 accuracy.
The TÜV Certified screen provides the reduction of distracting reflections with anti-glare glass, reduced eye-fatigue through lowered blue-light output, and features adaptive auto-brightness to ensure a consistently comfortable viewing experience is available in all indoor lighting settings. To further increase the wellbeing of users, an optional 3mm antimicrobial tempered-glass screen is also available. This specially coated screen is SGS Certified, and is designed to prevent microbial transmission between users through inhibiting the reproduction of cells.
Writing interaction with the IFP E2 Series — with its Zero-Bonding writing technology — is implemented through a 3mm double-nib design, which has < 40ms writing latency, and up to 40 touch points (OS dependant). This allows for smooth, efficient, and silent writing, with no learning curve.
Connectivity hasn't been overlooked either, with an array of support making the MAXHUB E2 Series a viable option in BYOD scenarios. The front-access USB-C allows for interfacing with all-in-one video — displaying up to 4K at 60fps, audio, touch, network, and also supports the charging of external devices up to 65W. With an internet-connected E2, external hardware can share network access for a quick and simple setup.
But most noteworthy of all is that the pairing of the E2 Series with Bytello's suite of applications turns this MAXHUB IFP into an even more invaluable classroom teaching aid. The Bytello range consists of Bytello Class, Bytello OS, Bytello DMS, and Bytello Share. These provide teachers with cloud-based class preparation and collaborative staff lesson planning, personal homepage and IT access, and secure, simultaneous screen-sharing — between up to 9 students at a time — through protocols such as Miracast, Airplay, and Chromecast. MAXHUB's integration with Bytello opens educators up to a host of wider uses and services, transforming the MAXHUB IFP E2 into a self-contained, all-in-one, hardware/software education powerhouse.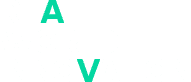 17-19 AUG 2022
ICC SYDNEY
Australia's premier annual AV and Integration trade show.
Come and share insights and innovations at the region's largest gathering of AV professionals and end users.
More for you