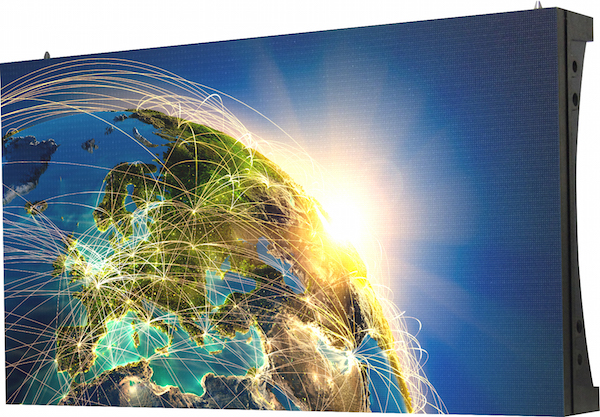 /
/
EYEVIS EXPANDS ITS PORTFOLIO OF LED PANELS
EYEVIS EXPANDS ITS PORTFOLIO OF LED PANELS
German manufacturer eyevis releases its two latest product series eyeLED-M and ePANEL. The company now offers three LED product types: 'standard' for a variety of applications, 'custom' for high precision and various setup alternatives, and 'modular' for an even higher flexibility for tailor-made solutions.
The LED modules of the ePANEL family are great for bezel-free LED walls with high resolution and minimal pixel pitch. There are currently four types of ePANELs available, with pixel pitches ranging from 0.9mm to 1.9mm. All modules have a 16:9 aspect ratio. They are suitable for the presentation of videos and images for example in retail, TV studios and control rooms.
The new eyeLED-M series is designed for maximum versatility and flexibility for the implementation of tailor-made solutions. The single LED boards composing a module can be arranged in any way, or be installed separately, enabling the needs of very specialised project requirements to be met. To achieve such flexibility, the new series' mechanics are built extremely precise. Moreover, the backside unit, housing power supply and image processing, can be detached and installed separately at a distance if necessary. "We have comprehensive know-how of large screen technologies, signal processing and control, as well as of precise media mechanics – the foundation of this innovative product, which makes high-resolution LED video walls even more flexible," explains Hartmut Weinreich, eyevis LED product manager also responsible for the development of the eyeLED-M series.
All eyeLED modules have integrated image processing boards which can be used for image corrections and adjustments. The display control software eyeDESIGN allows for intuitive configuration and saving of presets. With adjustable colour temperatures without any perceptible loss in brightness, eyeLED modules are an ideal choice for demanding applications.
More Info:
eyevis: www.eyevis.com
Australian Distributor: www.iti-imagegroup.com.au
More for you