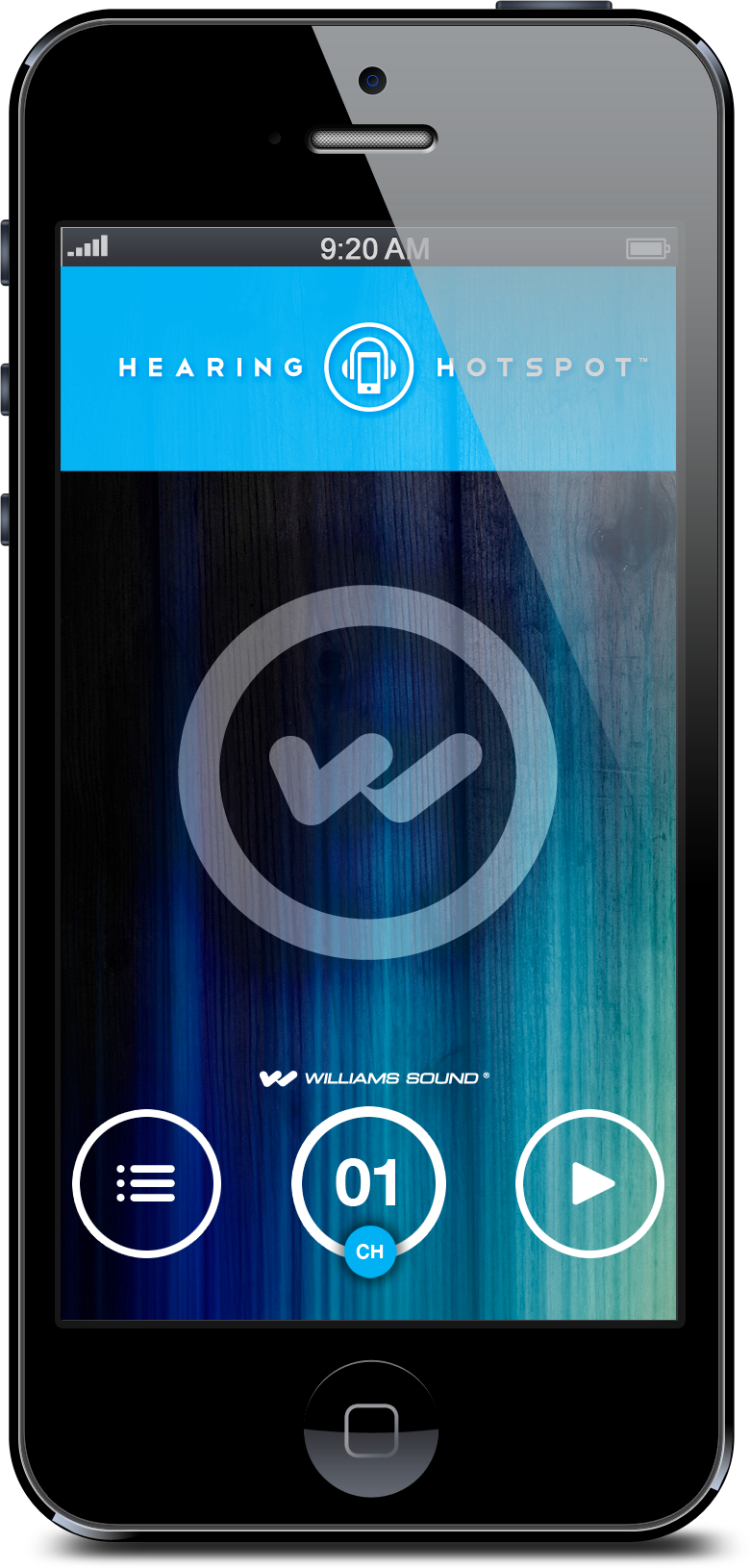 HEARING HOTSPOT
Williams Sound's Hearing HotSpot is a new listening technology that allows any venue to stream audio via in-house wi-fi from TVs, music sources or live programmes, directly to a patron's smartphone or tablet. To listen, a patron simply connects to the venue's wi-fi, downloads the free Hearing Hotspot app from the Google Play or Apple Store, and selects the audio channel they want to hear.
Effectively a multi-channel mini broadcast station, Hearing Hotspot is designed for any venue where audiences can view a broadcast or performance but can't hear it clearly, and is useful in an array of applications: public venues, healthcare, transport terminals, language interpretation and as audio support for digital signage. Audio is fed to the system by taking outputs from a TV, satellite or cable receiver, or a feed from an audio mixer, and running it into Hearing Hotspot hardware. The audio is converted to a digital signal and then transmitted over wi-fi, and the software algorithm delivers the audio with the lowest latency possible, so the audio stays in sync with the video source or live performance.
The customised system comprises hardware components and a proprietary software license. Once the system is installed in a venue, the software license is activated by Williams Sound based on the number of channels (up to 56) at that venue. Williams Sound remotely monitors the status of each system and can deliver upgrades directly to the venue without going on-site. In-app links also offer the option of customisable advertising (in the form of coupons, for instance), customer surveys and PDF documents.
Source: media release
Williams Sound: www.williamssound.com
Australian distributor:
Hills SVL: (02) 9647 1411 or www.hillssvl.com.au
More for you