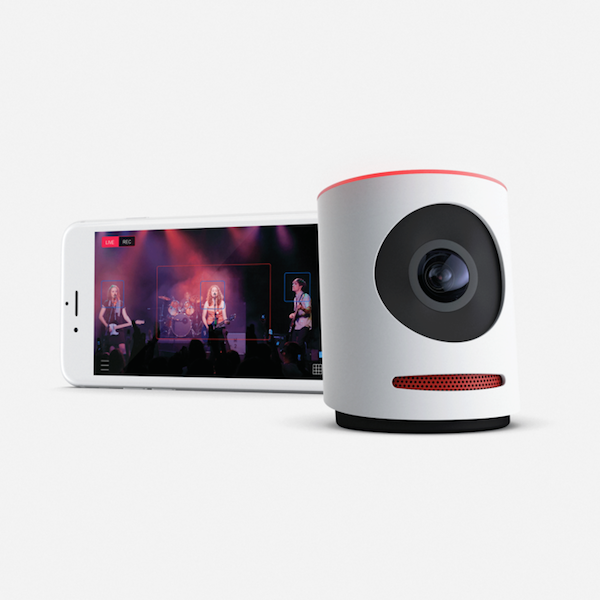 /
/
MOVI: MULTI-CAM EDITING FROM A SINGLE CAMERA
MOVI: MULTI-CAM EDITING FROM A SINGLE CAMERA
Movi is a unique, pocket-sized camera recently released by Livestream. Designed for real-time sharing, the Movi features a single, 150° all-glass lens with a 4K sensor, yet its picture can be broken into multiple 'virtual' shots to generate an on-the-fly multi-cam setup. What's more, you can edit these shots while you film using an iOS device. Live editing includes the ability to pan, zoom, and cut between multiple live shots from a single camera, providing the same storytelling capabilities used in professional live TV productions. Built-in people detection and movement tracking features even allow Movi to make editing decisions for you.
Movi is a new brand, but it does work with Livestream Studio and Livestream Platform. Customers can easily share their fully edited videos immediately to their favourite social networks or simultaneously stream their event live with a Livestream subscription.
Manufacturing has already begun, and you can preorder the Movi for a 50% discount.
Check out this video to see Movi in action.
More Info:
Movi: www.getmovi.com
Australian Distributor: www.corsairsolutions.com.au
More for you