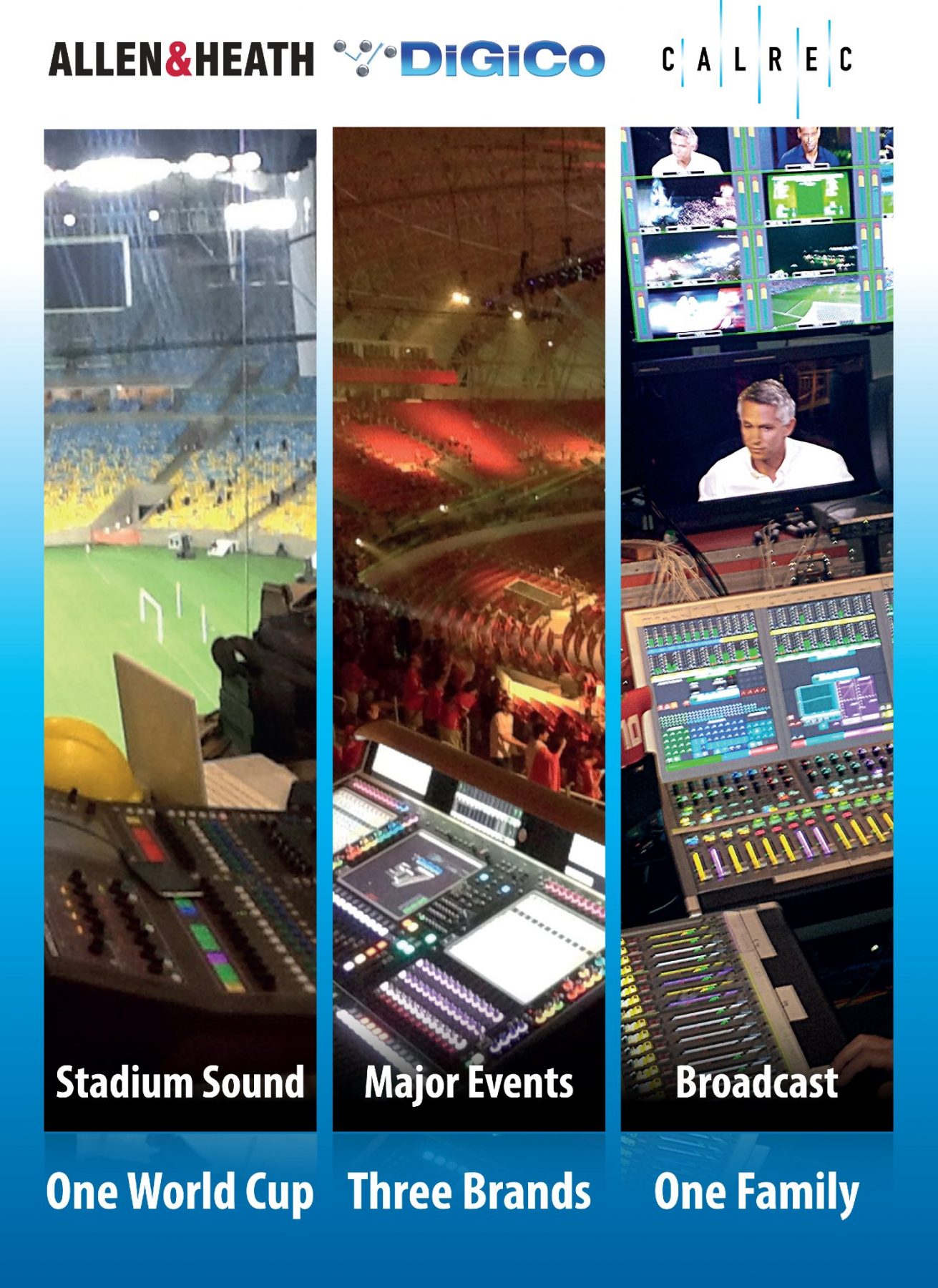 BEST OF BRITISH
British console companies DiGiCo, Allen & Heath and Calrec have joined together to create a new professional audio group after 18 months of negotiations. Each company will retain its own brand identity, skills and customer relationships, but will pool technology and resources, and allow some interconnectivity across product lines.
Group CEO and DiGiCo managing director James Gordon says alliance, which has yet to be named, has "bold plans" but it was imperative that each company maintained its independence and style.
"None of these brands needs to trade off each other's technology or reputation," Gordon says. "These are three great companies and all the brands currently in the group have enviable reputations for technology, audio quality, reliability and perhaps most importantly, customer focus and care.
"The strategy is to share technology and resources across the group and allow some interconnectivity across the product lines. The combined R&D teams are about to enter a new world of possibilities and we intend to take full advantage of their resources, passion, and experience. It's an amazing opportunity for us, and just maybe the whole British pro audio industry."
Allen & Health managing director Glenn Rogers says, "The creation of the group with DiGiCo and their management is an impressive combination. It will certainly add new momentum to what Allen & Heath and Calrec had already planned for the future."
Sales and marketing director at Calrec, Henry Goodman, adds, "This exciting formation gives Calrec new opportunities for swifter development of a host of ideas we have been wanting to bring to the market. We will have a vast pool of engineers to share new ideas for the industry and target them specifically to each brand's needs. Customers can expect us to maintain, and in some areas improve, our very high levels of support and service."
Source: media release
DiGiCo: www.digico.biz
Calrec: calrec.com
Allen & Heath: www.allen-heath.com
More for you